This page is best viewed with Internet Explorer 5.0 & above
1024 x 768 resolution
driftin'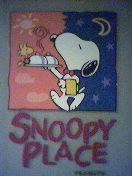 my friendster profile

graduated from NUS in may 2006 with a bachelor of science degree. joined J.D. Power Asia Pacific since 22 may 2006 as a research associate in the data processing department. am a qualified driver who hardly has the chance to drive. loves singin' a whole lot, cos music is so important in my life. catching movies, blogging, cycling and donating blood bring joy to me too. this blog has been set up on 7 nov 2002, with loads of memories ever since.



Bolt
-14 dec 2008-
jurong point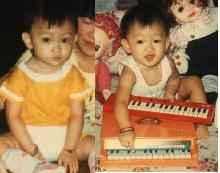 qing
06 august 1984, monday
24+ years old
female
chinese
qualified driver since 15 aug 2005
one-star paddler
windsurfin' proficiency level 1
regular blood donor
leo/rat
O+ blood group
choa chu kang,sg




i_miss_snoopy@yahoo.com.sg




smurffygoh@hotmail.com




bukit view pri
instrumental ensemble
recorder
1991-1996

bukit panjang govt high
military band
percussion
1997-2000

national jc
symphonic band
percussion
2001-2002

NUS
2003-2006




metro @ paragon
salesgirl
07 dec 2000-31 dec 2000
(25 days)

snoopy place @ ps
server
10 dec 2002-12 jul 2004
(1 yr 7 mths 2 days)

propnex property
phone assistant
23 dec 2002-20 jan 2003
(28 days)

viet lang @ chijmes
server
21 jul 2004-24 jul 2004
(4 days)

green brew @ singtel recreation club
customer service crew
30 aug 2004-04 nov 2005
(1 yr 2 mths 5 days)

munchie monkey cafe @ yusof ishak house
customer service crew
senior human resource executive
(crew leader)
09 oct 2004-03 may 2006
(1 yr 6 mths 24 days)

spageddies @ paragon
customer service crew
05 dec 2005-09 dec 2007
(2 yrs 4 days)

J.D. Power Asia Pacific @ shenton way
research associate (data processing)
22 may 2006-current




S.H.E
jay chou
stefanie sun
fish leong
lin jun jie
fan wei qi



music
singing
blogging
movies
cycling
jogging
badminton
sea sports
donating blood
mahjong
travelling




(1) so close
(2) mr. & mrs.smith
(3) finding nemo
(4) love actually
(5) step up




eggs
curry
fried beehoon
iced milk tea
yuan yang
soyabean milk
iced-blended mocha
iced-milo
iced peach tea
chocolates







---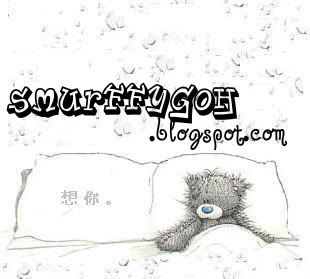 爱.简单

Saturday, March 29, 2008
STEAMBOAT @ KRISTA'S HOUSE

found this song by accident
the radio in my living room was tuned to 97.2fm
from far, i heard this song, & fell in love with the melody!
i went closer to the radio & picked out a line of the lyrics,
then searched for it
& TA-DAH! found it! =)
it's a song from 2006,
& the melody is composed by 周杰伦 (no wonder!!!)
& the lyrics by 方文山
wow, no wonder this song caught my attention
if you pay attention to the music at the end,
it sounds like jay's 回到过去! heex.



郭富城 - 愛情
听窗外的雨 它滴滴溚溚打在窗口
像我思绪 反复的把你想念 叫做爱情
我好想证明 纵不在一起
我还是不能停止想你
我对着玻璃 轻轻的吐气再用手指写着爱你
假想是一节简讯 叫做爱情
不需要证明
对白很干净 我唯一想说只有我爱你
咖啡馆外面的雨景
我们一起向前进
所有画面都很熟悉
我打开口袋里的记忆 充满的都是妳
平凡又显得神奇
我喜欢说爱我的妳 一样的对着玻璃
用呼吸吹醒平淡的水气
无聊也变得多么甜蜜 在慵懒的天气
借着雨点说爱你
看窗外的妳 拥抱着爱情
我们一起继续前进
听风中的歌不竭歌颂爱情
你我在和应 对白很清晣
会是个美丽的结局
你就是爱情
你让我欢喜 让我执着 让我安静
不必有太多理由 叫做爱情 因我只要你
对白很干净 我唯一会说只有我爱妳




went Krista's house for steamboat! hoho.
so nice of her to buy + prepare food all by herself wor =)
it was very yummy, yummy~ heex.
& we watched jay chou's concert DVD
woohoo.



at Krista's house!






& after the meal,
we played monopoly (disney's version)!
(haha, for once, not mahjong)



monopoly!






2 driftsSs..
::
SECURITY CENTER: See Please Here

::
See Please Here

gear uP!

Friday, March 28, 2008
THESE DAYS..

18 mar, tue
had dinner at jurong west with Bec & Qiuyi

20 mar, thu
went bugis street,
then had dinner at pasta mania!

21 mar, fri
good friday! YEAH~
received my BONUS finally!
yippee!!! =D

had lunch at ajisen @ IMM
with Bec, Qiuyi, Cecilia!
it's Bec's treat! hoho.

we then sang at kbox from 2pm to 7pm
LALALA~

22 mar, sat
went SIM as Qiuyi & Cecilia signed up for their courses
then had steamboat for lunch at bugis
my first time having steamboat for lunch!



it's my first time having 4 different soups too!




25 mar, tue
a project manager, Adriana treated a few of us to lunch at sakae sushi!
so nice of her,
but she'll be leaving soon
=(

26 mar, wed
had dinner at the new foodcourt juz outside jurong point
caught step up II - the streets!
it was damn hip-hop,
very amazing dance moves
i still prefer the first step up
the soundtrack was nicer
for part 2, i love the track flo-ride feat. t-pain - low!
low low low low low low low~
(you can hear it on my imeem player!)

chased after my last train home! =)

28 mar, fri
met up with Qiuyi & Cecilia for dinner at the meridien hotel foodcourt
then walked down to bugis junction!



1 driftsSs..
::
See please here

gear uP!

Saturday, March 15, 2008
CURRENT FAVE SONG.D&D PHOTOS!

吴克群 - 越爱越难过
说 说你为什么 为什么要走
说你为何要分手
别拖 求你别软弱
求你说出口 分手的理由
但你却(还)拖 拖 拖 拖到什么时候
如果要走却又为何停留
请你别拖 拖 拖 大声的说出口
请你要痛就痛给我个快活
如果说你要走 我不会留
我不去管以后
然后我们说清楚 一句话就够
如果说你要走 我不会留
我不去管以后
多么痛 多么的难过
别越爱越难过
do do re re mi mi re do
do do re mi do
然后连话都不说 继续沉默
连朋友都没得作 为了什么
然后跟别人说你其实还是爱我
就算了吧 坏人我来做


more dinner & dance photos!



at the entrance!

guys will always be guys, wahaha.



drama-mamaS!

spot me on the stage?

a freaking funny video!!!



Mo's indian dance!!!






13 mar, thu
visited the national library with Bec & Qiuyi
after having dinner at crystal jade
wanted to borrow some travel guides for our upcoming trip! hoho. =)

14 mar, fri
had dinner at pepper lunch @ shaw house!
YUMMY! =D~
it was a big group of us - Bec, Qiuyi, Cecilia, Krista, Pui San & me!
heex. =)






3 driftsSs..
::
This comment has been removed because it linked to malicious content. Learn more.

TV de LCD::
Hello. This post is likeable, and your blog is very interesting, congratulations :-). I will add in my blogroll =). If possible gives a last there on my blog, it is about the TV de LCD, I hope you enjoy. The address is http://tv-lcd.blogspot.com. A hug.

::
See here or here

gear uP!

Tuesday, March 11, 2008
VALENTINE'S.LO-HEI.DINNER&DANCE!

haven't blogged for a REALLY long time!
time for lots of updates (especially for february!)

10 feb, sun
Qiuyi is back from malaysia!
went out to have steamboat @ bugis! YUMX.

11 feb, mon
pastamania @ cineleisure

13 feb, wed
the usual badminton session! heex.

14 feb, thu


NOW, WHO IS RICHARD?!?




till today,
this mystery has yet to be solved!
=.="
these gifts were sent to my office on valentine's day! wow.
whoever you are,
let me know la!
thanks for the pretty roses & the bear though =)

valentine's day was a simple day out with friends at vivocity
hoho. =)




15 feb, fri
met up with Adeline, our ex-colleague
for dinner at sakae sushi @ marina square!

16 feb, sat
happy birthday, Qiuyi! =D

had a gathering with colleagues
to lao yu sheng & celebrate the new year!



LO-HEI!

gambling, gambling, ...



the in-between group!






went Bec's house to have steamboat
& also to celebrate Qiuyi's birthday!

18 feb, mon
met up with Seok Chuan for lunch at tanjong pagar market!
hoho. introduced her to the famous nasi lemak stall! yumx.
we work rather near to each other,
so can meet up for lunch together! heex.
we even went amoy to have the famous teh-bing!
wahaha.

had a quick dinner at sakae sushi @ northpoint with Wei Wei & Angela
before walking to partyworld @ safra yishun to sing! =)

19 feb, tue
had a sumptuous dinner at swensen's @ jurong point
we ate like hungry ghosts! =P

caught 功夫灌篮 (kungfu dunk) starring jay chou!
woohoo.
quite a lame but hilarious show! hoho.

21 feb, thu
my department had a lao yu sheng event during lunchtime!
the ingredients were proudly sponsored by Krista's mum,
& lunch (delivery orders from KFC & canadian pizza) was sponsored by our managers! hoho. =)
Wei Leng also sponsored ice-cream! wee~ =P
all of us were playing like kids that day, hoho.
FUN!
i quote from Krista,"it's my most-FUN day in j.d. power so far!"
LOL~



our yusheng!


22 feb, fri
had dinner with Vivian & Seok Chuan at carl's junior @ PS
damn full!

23 feb, sat
caught 27 dresses with Krista & Qiuyi at vivocity
a romantic comedy, but not as nice as i've expected
we spent the entire day at vivocity!
had lunch at kim gary hongkong cafe - the service was really BAD! yikes.

25 feb, mon
had lunch with Seok Chuan at the foodcourt @ amara hotel!

27 feb, wed
dinner at ajisen ramen!
yumx~

29 feb, fri
once in 4 years, on this day - i took leave! wahaha. =P
went to the malaysia high commissioner & the ICA with Qiuyi & Cecilia for them to settle some stuff
we then had dinner at lerk thai @ bugis!
even bought a black, silky vest for my upcoming company dinner & dance!

01 mar, sat
visited natas fair @ expo with Bec & Qiuyi
there were SO MANY people queueing to go in! my goodness.
we managed to get in quite soon after having lunch at burger king
walked around several booths, collected information
& finally decided on the FREE & EASY package provided by resort travel agency!
i'm going on a trip soon again! heex.
& this time, it's taiwan + hongkong! woohoo.

details of the trip that we've booked::
places:: taiwan + hongkong
travel period::
23 june 2008 (mon) ~ 27 june 2008 (fri) - in taiwan
27 june 2008 (fri) ~ 29 june 2008 (sun) - in hongkong
airline:: cathay pacific airline
travelmates:: Qiuyi, Rebecca, her mum, me! =)
package:: FREE & EASY!
hotels::
rainbow hotel (@ taiwan)
dorsett olympic (@ hongkong)
total cost:: $940++

woohoo. =)
happy~

02 mar, sun
was supposed to go for adidas run early this morning
but i woke up late at Qiuyi's house! -.-zZz
called Cecilia over to join us,
& we continued sleeping, haha. piglets! =P

went bugis to get back my running gear
(my sister brought it there since i wasn't collecting from her in the morning)
we love patronising a bubble tea hut at bugis junction
hoho.

04 mar, tue
there was a health & wellness talk by the chiropractic clinic
it is regarding our posture & any misalignment in the spine will lead to pain & discomfort
we then had a free spinal screening,
to see if there is any slight misalignment



my screening results!




today is the day for a new PC to be installed! woohoo.
but i had a hard time transferring my files to another location,
so that they can be transferred to the new PC once installed
whew.
but cool, the new PC is flat-screen, much more disk space & faster speed! =)
the screen is a little too huge though (still trying to get used to it),
& the mouse is big!
i love it anyway! =P

07 mar, fri
it's mcgraw-hill companies' dinner & dance today!
(j.d. power is part of the mcgraw-hill companies!)
the theme:: viva las vegas! (casino theme)
many exciting photos coming up! *winks*



half of our table!



the beautifully decorated stage

miss bunny girl! =P



wootx. sexybacks!

our first dish for starters - 2 big prawns!



our table!

what were we screaming at?



the next dish - the main (chicken)~

one of the games - obscene? haha.



my department - data processing! heex.

desserts - tiramisu with a scoop of ice-cream



3 very-pregnant ladies!






i totally enjoyed today's dinner & dance!
it's fabulous, & i muz give credits to the host - Jimmy!
he was dressed like a transvestite at the beginning (rather ewks),
but after some time, "he" seemed really charming
he's damn hilarious, all his crappy rubbish that involved quite abit of sexual references, haha.
& all his games!
all of us almost died laughing & rolling on the floor
he really did a very good job in involving everyone in the ballroom,
& got everyone's attention

congrats to Bec, who won the TOP PRIZE ($800 SA tour voucher) in the lucky draw!
woohoo.
i didn't win anything from the lucky draw,
however, i won some cash in a horse-racing game
4 of us shared & betted on all 3 horses,
so whichever horse won, we would still have a chance of winning!
so eventually, the blue horse won,
& among those who betted on the guy (=blue horse),
the host picked out 2 betters - & one of them was me!!! hoho.
i split the cash with another lady,
each of us had $160!!! woohoo.
then i split among the other 3 friends (Bec, Krista, Wei Leng),
each of us could still bring home $40 cold, hard cash! wahaha. =D
i especially love the door gift too - a set of mini mahjong!
so cute! heex.

after the dinner & dance,
we went down to meet Qiuyi & Cecilia, who were waiting for us to end
we then took a bus to clarke quay,
where we had drinks at cafe iguana
earlier, i already had 2 glasses of white wine during D&D,
& now, besides having my own grant cowboy drink,
i finished some of the others' too
was i drunk? they said i was,
but i felt more like sleeping
Krista then took a cab home,
while the rest of us went to mac to have some snacks
i was practically sleeping in mac, oops. =xX

08 mar, sat
went SIM's open house
it's not me who wanted to study further,
but most probably Bec, Qiuyi, Cecilia

we then went to Cecilia's house
to play the disney's princesses' version of monopoly!
hohoho.
there were 8 of us playing, woo~
but it was quite a mess lo!
haha.

10 mar, mon
had dinner at mac @ shaw house
then walked around at far east plaza searching for something!

11 mar, tue
rainy, rainy day~

i finished reading robin cook - blindsight this morning
(i fell asleep while trying to finish reading)
i spent only 9 days reading it
(i only read on train journeys ok!)
nice!

met up with Vivian & Seok Chuan for dinner!
we had a damn heavy meal at fish & co @ wheelock place
then we walked down to nydc @ heerens
& had 2 mudpies! wow~
*BURP*






0 driftsSs..
gear uP!

Monday, March 03, 2008
AN EVEN NICER SONG.

Gary Cao - i'll be there
when the tear starts to fall
you feel no hope at all
don't you ever think of giving in
when the rain starts to fall
everything seems so calm
don't you ever frown
cos i'll be around
and late at night
i'll close my eyes
and pray that one day you will find
the strength inside to show you how to break through this time
whenever you need someone i'll be there
and everything will be okay
cos we can pray that one day we'll find the love
that will lift us up to the sky
whenever you need someone i'll be there
and everything will be just fine
us hand in hand
we will make it through i'm sure
this i promise you till the very end of time
through the good times and bad
forever we'll always stand
one another to keep our chins up high
and you don't have to be scared
just as long as i'm there

1 driftsSs..
::
See Here or Here

gear uP!