This page is best viewed with Internet Explorer 5.0 & above
1024 x 768 resolution
driftin'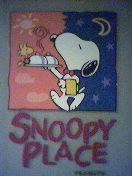 my friendster profile

graduated from NUS in may 2006 with a bachelor of science degree. joined J.D. Power Asia Pacific since 22 may 2006 as a research associate in the data processing department. am a qualified driver who hardly has the chance to drive. loves singin' a whole lot, cos music is so important in my life. catching movies, blogging, cycling and donating blood bring joy to me too. this blog has been set up on 7 nov 2002, with loads of memories ever since.



Bolt
-14 dec 2008-
jurong point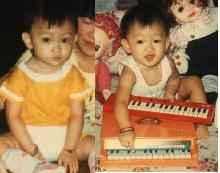 qing
06 august 1984, monday
24+ years old
female
chinese
qualified driver since 15 aug 2005
one-star paddler
windsurfin' proficiency level 1
regular blood donor
leo/rat
O+ blood group
choa chu kang,sg




i_miss_snoopy@yahoo.com.sg




smurffygoh@hotmail.com




bukit view pri
instrumental ensemble
recorder
1991-1996

bukit panjang govt high
military band
percussion
1997-2000

national jc
symphonic band
percussion
2001-2002

NUS
2003-2006




metro @ paragon
salesgirl
07 dec 2000-31 dec 2000
(25 days)

snoopy place @ ps
server
10 dec 2002-12 jul 2004
(1 yr 7 mths 2 days)

propnex property
phone assistant
23 dec 2002-20 jan 2003
(28 days)

viet lang @ chijmes
server
21 jul 2004-24 jul 2004
(4 days)

green brew @ singtel recreation club
customer service crew
30 aug 2004-04 nov 2005
(1 yr 2 mths 5 days)

munchie monkey cafe @ yusof ishak house
customer service crew
senior human resource executive
(crew leader)
09 oct 2004-03 may 2006
(1 yr 6 mths 24 days)

spageddies @ paragon
customer service crew
05 dec 2005-09 dec 2007
(2 yrs 4 days)

J.D. Power Asia Pacific @ shenton way
research associate (data processing)
22 may 2006-current




S.H.E
jay chou
stefanie sun
fish leong
lin jun jie
fan wei qi



music
singing
blogging
movies
cycling
jogging
badminton
sea sports
donating blood
mahjong
travelling




(1) so close
(2) mr. & mrs.smith
(3) finding nemo
(4) love actually
(5) step up




eggs
curry
fried beehoon
iced milk tea
yuan yang
soyabean milk
iced-blended mocha
iced-milo
iced peach tea
chocolates







---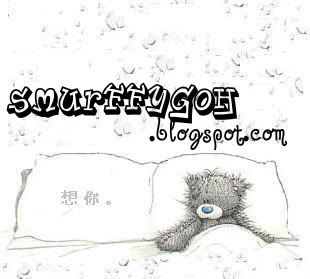 爱.简单

Sunday, September 30, 2007
GENTING TRIP!

was at genting highlands over the weekend!
wah, SUPER FUN trip la!
departed from golden mile on friday night via the konsortium coach
with:: Rebecca, Qiuyi, Pei Chin, Krista, my sister, her friend - Agnes, & 2 others who wanna remain anonymous
it was a long, long, but really comfortable journey
we stopped over at yong ping in the middle of the journey
& i had a cup of CORN!
ok, i must admit, i used to hate corn
now i'm in love with CUP CORN, really.
& they said those in malaysia are really nice
so i couldn't miss it!

we arrived at genting at 5am on saturday
& it was FREEZING when we alighted! gosh.
my teeth were chattering!
since it was way too early to check-in to our rooms @ genting hotel,
we went for a buffet breakfast at our hotel! hoho.


our breakfast buffet!

Krista, me, Qiuyi!



group photo early in the morning - missing my sister, who was the photographer!






then nua-ed there till the theme parks opened!
we tried almost EVERY thrill ride
my heart never left me so many times in day before, wahaha.

1. indoor mini rollercoaster
we started with the really ~mild~ rollercoaster ride at the indoor theme park
we were practically screaming throughout the mall
juz to catch the early shoppers' attention, haha.
not much kick though!

next, we proceeded to the outdoor theme park
that's when the thrill officially started! hoho.



freaked out?


2. super toboggan
the ride was fine,
juz winding down a path
quite bumpy & screechy,
cos the track + car were so rusty already!
the worst part was when we first boarded it
the car behind would be pushed from far
(to allow the next person to board)
& HIT your car from the back
& *BANG*, the impact was really big!
most of us hurt our heads/ backs!
-ouch-

3. spinner
this was one really DIZZY ride,
as the name suggests!
we were being spun round & round at different heights
super long ride
the sky was still spinning when the ride ended
haha!



spin!




4. cyclone
this was a more exciting rollercoaster ride
it plunged twice at a fast speed
my heart plunged down to my legs as well, hoho
a short but really thrilling ride!

5. space shot
the most thrilling ride ever
we were being pulled up to the top (REALLY high up),
then dropped down at free fall
it's juz like committing suicide!
my legs went soft, haha
gawd.


the brave ones~




6. pirate train
this was seriously no kick at all!
it was a haunted house
the monsters inside tried so hard to scare us
but they had a long way to go!
yawnx.



entering the haunted house..


7. pirate ship
-rock rock rock-
we were rocked to & fro for a long time
till Agnes almost couldn't take it
cos she was getting nauseous

after these 7 rides,
we took a break
(some had ice-cream, others had corn)
Agnes was trying to recover from her dizziness too
we then went back to the mall to meet Krista & Pei Chin, who did not join us in the outdoor theme park
& they did manicure! *faintx* haha
went to check-in to our hotel rooms
before going for a late lunch at KFC!
& since we had too much,
we walked around the mall before going back to the theme park

8. rolling thunder mine train
the first ride after the break was this!
i wasn't pre-warned that this ride involved some plunging as well
i thought it was some easy ride
haha
totally not prepared!
haha
but we were hooked on this ride
that we took it 3 times! hoho.
we didn't go for a fourth,
cos we were already numbed during the third
wahaha.

9. cyclone
this ride again?! yes!
we took this ride twice
to warm us up for the next one!

10. flying coaster
WOOHOO.
this ride took place in a slight drizzle
we were initially not allowed to take
due to the drizzle
but we still did eventually! hoho.
twice somemore!
this was one SCARY ride!
you lie face-down
& you get thrown around the rollercoaster ride in that position
there was a lot of flipping (like you are a satay stick on the bbq & being turned!)
thrilling!

11. space shot
hoho.
back to try this again!
this crazy free-falling ride
ahHhHhHhH!



going up again!
the theme park guys!

it's getting late!


12. sungei rejang flume ride
this was one wet ride!
Rebecca, my sister & i shared a boat
it was a painfully slow journey to where the action began
so we gave it a hand!
we pushed the boat using our hands
the uphill route was tough!
i had to hold on SO tightly to stop myself from falling backwards
it was a wild ride down
screaming our lungs out & being splashed by ice-cold water
woohoo.
=)



me & meimei!




after these rides,
we went back to our rooms for a shower
wee~
then had dinner @ hotpot!
the food was quite yummy,
or maybe cos we were all hungry
=P

then it was ktv after the dinner
we really didn't have the mood to sing much
cos we were mostly shagged!
it had been a long day
& we were looking forward to our beds more, wahaha.
so we cancelled our movie (even though tickets were bought)
to go back to rest, oops.

sunday, our last day at genting
that's fast huh! boo.
we had breakfast @ ah yat bao yu
we had many rounds of little dian xin
yumx~

the journey back home was fun
haha.
had so much fun with Bec & Qiuyi (my berrr!) on the bus
imagine 3 of us squeezing into 2 seats of the bus?
wahaha. =P


on the bus back!




looking forward to the NEXT trip!
wherever it may be
juz love getaways~

0 driftsSs..
gear uP!

Sunday, September 23, 2007
M9.K-LUNCH.HAIRCUT.

seems like i don't update daily anymore
sometimes i juz don't know how to start an entry
will still be updating of cos
maybe not as often, but will try to, as much as possible! =)

on thursday,
went for korean dinner at meridien hotel
with Rebecca & Qiuyi
before going home to MUG!
i really mugged. till 3am+, nodding off.
my god. so much stuff!
=.=

on friday,
my dad woke me up at 630am
but after washing up, i went back to sleep
& woke up only at 8am!
RUNNING SUPER LATE!
rushed down to suntec city in a cab
damn the ERPs!!! *faintx*
i was a few minutes late for my M9 paper
it's a 2.5hrs paper, so tough!
quite obviously, i FAILED. =/
guess i'll juz have to try again the next time!

went back to office to work the second half of the day
but before that,
we (Rebecca, Pei Chin, Wei Leng, Krista & me) helped out in the packing of some brochures into bags for the caregivers of the elderly
we're like production line la, so fun, hoho
it's really satisfying to finish all of them! heex.
the power of group effort

i took a half-day leave this morning
& ended up working till 11pm
haha.
afternoon shift?

my cab driver tonight really sucks.
KAOX.

yesterday, on saturday,
was planning to go cycling at east coast park with my Rebecca, Qiuyi & Krista
we were all dressed for it
& the sun was up & shining so brightly
THEN,
they suddenly changed their mind - they wanted to go ktv instead
*faintx*
for the first time,
i was the only one in a group who didn't really wanna go & sing
cos the weather was juz too GOOD to hide indoors! oh man.
but it's ok, i never really mind singing anyway, haha
& so we went kbox @ cineleisure for the k-lunch
these girls ah~
after ktv, we shopped around a flea market put up by the lime magazine
got myself a really CUTE chicken little toy, hoho. cute!
we then took a cab down to golden mile
where we collected our tickets to genting (next weekend! woohoo.)
& walked to suntec city for dinner at mac
then walked to bugis (oh yeah, today is a WALKING day)
Krista then left us to join her family
the 3 of us then shopped around bugis
shopping queens~



cool~ in Krista's shades
the flea market!

look at what went into our stomachs. gosh.


today,
worked at spageddies!
the nepalese guys are quite funny,
kidda enjoyed working with them, haha

made the decision to CUT my hair today
& i really mean - CUT
say byebye to my longest-hair-ever!
it's back to my short hair, haha
it really feels more comfortable, haha
did it with Qiuyi at sandstorm (monsoon group) @ jurong point
cool~
we were the LAST customers! oops.
then had dinner at fei cui xiao long bao
(& i thought it was gonna juz be a simple dinner)

0 driftsSs..
gear uP!

Wednesday, September 19, 2007
STILL ALIVE LA.

ah~ some updates before some friends think i'm dead
well, ALMOST dead
work is piling up
this is a really busy month for me! goodness.
i have to OT every other day
& still not able to clear everything
=/

last saturday,
i woke up only at 3pm+
after that shaggy friday night, wahaha.
attended my grandma's birthday celebration in the evening with my parents
& i got the chance to drive again! YEAH!
i love driving!
getting a hang of it! =)



happy birthday, ah ma!




last sunday,
spageddies lo
Kai Feng was so nice to work together with me till 9pm!
hoho.
TIRED.

on monday,
OT-ed till 11pm
but it's worth it! HEEX. =P
shhh.

on tuesday,
had my FAVOURITES for both lunch & dinner today
wahaha.
lunch - pasta! (@ pasta mania)
dinner - sushi! (@ sakae sushi)
wahaha. =)


next stop, ICE!




today,
OT-ed till 8pm+
still had a lot to do
but heck, i have to go home to MUG!
(ya right.)

i really want to DRIVE
daddy ah, give me more chances to DRIVE please!!!

i'm going genting next weekend!
WOOHOO.
with a bunch of colleagues - Rebecca, Pei Chin, Krista
& a friend of colleague - Qiuyi
& my sister! hoho.

0 driftsSs..
gear uP!

Friday, September 14, 2007
LONG NIGHT!

today is..
1980年9月14 他从妈妈的肚子跑出来
他应该是带着害羞的表情来到这世界上
muahaha.
14 september!

my peak period! gosh.
so much to do, with so little time
not even after my overtime last night

didn't expect such a LONG & exciting night after work today
haha.
went chinatown to have porridge with Rebecca, Pei Chin, Frank
Frank then suddenly suggested to go ktv
(woah, friday night lei)
Frank then went all the way (from chinatown) to Qiuyi's house to pick her up
& since our reservation was made at 11pm,
we went to have ice-cream at icekimo (at thomson area?)
finally joined them in this one
they'd gone twice without me le! haha.



ice-cream!




KTV @ amk kbox! hoho.
3 of Frank's friends came to join us too
left at 3am & we still didn't head home!
went to have prata nearby
before Frank sent everyone of us home
my father had woken up when i reached home! *gasp*


the prata place!



0 driftsSs..
gear uP!

Thursday, September 13, 2007
LOADED. WORK.

freaking busy day at work today!
piles & piles of work
gosh.

OT-ed till 1130pm
=.=

0 driftsSs..
gear uP!

Wednesday, September 12, 2007
TREMORS + CRABS!



there were exceptionally MORE ships out there this morning!






had a department meeting today
& i had to do a demonstration on a function again
-.-zZz
why is it always me?
haha.

stayed till 7pm+ in the office
& the DTP people said they felt tremors!
Wei Leng & i couldn't feel it
so we went over to their area, stood there, but still didn't feel anything
apparently there really was a massive earthquake in sumatra
sighx.

met up with Wei Wei, Angela, Keith - for CRABS!
but hor, before Keith joined us
we were trying to find the place
& got lost in the HUGE amk area
-.-zZz
luckily Keith came to pick us up
he's enlisting into NS this saturday!
hoho
Keith-the-man is becoming a man
take good care! =)



chilli crabs!



crabs beehoon!



0 driftsSs..
gear uP!

Tuesday, September 11, 2007
FOCUS GROUP!

6th year since the 911 incident
my train was SO packed
(high chance of getting bombed)
CHOY!

i've finally found out
who recommended me the song - sean kingston - beautiful girls
Wei Leng!!!
i thought it was either Wei Wei, Sharon, Kaifeng
but no lei
hahaha. pengx.
nice song! =P

Jacq bought beehoon for the early birds in office today!
hoho.
yummy~
that's really my favourite breakfast item
even over mac's big breakfast!

talking about mac,
had that for lunch,
with Rebecca, Pei Chin, Wei Leng!
hoho.
the entire tanjong pagar area does not have a mac nearby,
we had to travel to raffles place!

thanks to Krista,
i was involved in a focus group by OMD!
woohoo.



OMD!




it's juz like having a conversation with 8 other people
with snacks & drinks
talking about easy topics like what do you enjoy doing, what is your average day like, opinion about many stuff
& TA-DAH - i've earned $25!
wow.
easy money lei!
i want more lobangs like this!
even had a free cab trip home, hoho.
=P

0 driftsSs..
gear uP!

Monday, September 10, 2007
UNEVENTFUL!

it's a terribly uneventful day
terrible weather once again.
rain rain, please go away!

finally greeted my uncle who worked at the fruits shop
juz below my office
& as expected, he did not recognise me!
muahaha.
i gotta say my mum's name siah
bumped into Jade during lunchtime too!
woohoo. small world.

rushed home & caught hey! gorgeous
hoho.
today's show was featuring temasek poly
next week's NUS!!!

SAVE MONEY CAMPAIGN!!!

0 driftsSs..
gear uP!

Sunday, September 09, 2007
FISH? NOoOoOoOoO..!

slept so much yesterday
but i still felt like sleeping today!
-.-zZz

went spageddies to work
yawnx.
feeling less & less enthusiastic about working there
lost the energy i used to have
getting old? haha.

met up with Seokie after work
walked around town
but didn't buy anything!
our money was spent on FOOD as usual - manhatten fish market @ PS
we've had enough of FISH!
we're going to stay away from fish the next time we meet up, muahaha.

0 driftsSs..
gear uP!

Saturday, September 08, 2007
UPDATES.

on thursday,
went k-ladies with Rebecca & Qiuyi
sang so many never-sang-before songs!
wahaha.

yesterday, on friday,
cos i slept at around 2am+ last night,
i wasn't able to get up to jog at 6am
-.-zZz
had steamboat with my Rebecca, Qiuyi, Pei Chin, Frank, Krista at 鲜得来 @ bugis!
woohoo.
really filled myself to the brim

today,
it's a plan-less saturday!
what a contrast to last sat,
which my day was entirely packed
went out with my parents to IMM
& so i got to DRIVE!!! oh finally.
when was my last time? chinese new year?
we also went farm mart, hoho.

0 driftsSs..
gear uP!

Wednesday, September 05, 2007
SINCE LAST SAT..

wow, haven't been updating since LAST saturday!
hmmx. shall do a quick one!

last saturday,
quite an eventful day - my entire day was packed right from early morning!
6am - got up to jog around the estate with Fabian
feels really good to be joggin in the morning; fresh air, quiet roads
10am - the amore women's day out event at ngee ann city!
another workout session, together with Rebecca, Qiuyi, Pei Chin & her sister!
this time it was kick-boxing and stuff - SHAGGED!
the goodie bag was really pretty! =P
after the event, we went to the five-star travel fair & comex,
both at suntec convention hall
PACKED. PACKED. PACKED.
half the singapore was there!
Rebecca, Qiuyi & i had a heavy lunch at pizzahut! heex.
Qiuyi helped me to tie my hair
& they said i looked like street fighter's akuma (who the hell?)
7pm - met up with Fabian & his group of friends for a korean dinner
didn't have much since i was still quite full



our room was used by rain during his stay in singapore!




9pm - ktv time! my second visit to partyworld @ shenton way this week
Seok Chuan met up with me! hoho.
stayed over at my house for the night
& we had so much to chat!
it wasn't until 5am+ then we dozed off
=P

last sunday,
took a bus to spageddies with Seok Chuan & Kaifeng
Seok Chuan wasn't working but she accompanied me there,
hoho, so nice of her
she also helped me with my hair
& this time, i looked like some jap anime character & samurai
=.="




met up Sharon & Yih Hong after work
& Sharon treated us to a costly dinner at a japanese restaurant - sun with moon @ wheelock place
thank you! =)





on monday,
did the 6am jog with Fabian again
we did 7 rounds (each round = 340m) around the park near where we stay
whew.
OT-ed today
didn't catch hey! gorgeous =/

yesterday, on tuesday,
met up with Vivi & Seok Chuan after work
finally caught up with baobei after so long!
so motivated by them! =)
LAOPOs, we will jiayou together towards our goals ok!



jiayou!




today, on wednesday,
visited the clinic in the morning
why?
cos i had a sty in my left eye
the doc said it's an infection
i was prescribed with an eye ointment


aid for my eye!




caught ratatouille with Kai Feng
so cute + funny!
nice show - go catch it!
the show made us so hungry (it's a show about COOKING!)
so we headed to delifrance for a late dinner!



the onion soup!




i..i..



0 driftsSs..
gear uP!