This page is best viewed with Internet Explorer 5.0 & above
1024 x 768 resolution
driftin'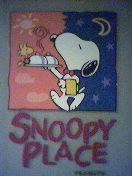 my friendster profile

graduated from NUS in may 2006 with a bachelor of science degree. joined J.D. Power Asia Pacific since 22 may 2006 as a research associate in the data processing department. am a qualified driver who hardly has the chance to drive. loves singin' a whole lot, cos music is so important in my life. catching movies, blogging, cycling and donating blood bring joy to me too. this blog has been set up on 7 nov 2002, with loads of memories ever since.



Bolt
-14 dec 2008-
jurong point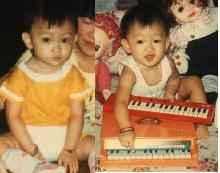 qing
06 august 1984, monday
24+ years old
female
chinese
qualified driver since 15 aug 2005
one-star paddler
windsurfin' proficiency level 1
regular blood donor
leo/rat
O+ blood group
choa chu kang,sg




i_miss_snoopy@yahoo.com.sg




smurffygoh@hotmail.com




bukit view pri
instrumental ensemble
recorder
1991-1996

bukit panjang govt high
military band
percussion
1997-2000

national jc
symphonic band
percussion
2001-2002

NUS
2003-2006




metro @ paragon
salesgirl
07 dec 2000-31 dec 2000
(25 days)

snoopy place @ ps
server
10 dec 2002-12 jul 2004
(1 yr 7 mths 2 days)

propnex property
phone assistant
23 dec 2002-20 jan 2003
(28 days)

viet lang @ chijmes
server
21 jul 2004-24 jul 2004
(4 days)

green brew @ singtel recreation club
customer service crew
30 aug 2004-04 nov 2005
(1 yr 2 mths 5 days)

munchie monkey cafe @ yusof ishak house
customer service crew
senior human resource executive
(crew leader)
09 oct 2004-03 may 2006
(1 yr 6 mths 24 days)

spageddies @ paragon
customer service crew
05 dec 2005-09 dec 2007
(2 yrs 4 days)

J.D. Power Asia Pacific @ shenton way
research associate (data processing)
22 may 2006-current




S.H.E
jay chou
stefanie sun
fish leong
lin jun jie
fan wei qi



music
singing
blogging
movies
cycling
jogging
badminton
sea sports
donating blood
mahjong
travelling




(1) so close
(2) mr. & mrs.smith
(3) finding nemo
(4) love actually
(5) step up




eggs
curry
fried beehoon
iced milk tea
yuan yang
soyabean milk
iced-blended mocha
iced-milo
iced peach tea
chocolates







---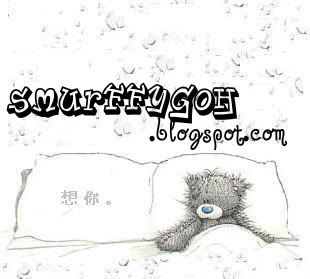 爱.简单

Saturday, August 05, 2006



530am:: Rebecca & her friend, Ming You came & fetched me early in the mornin'!
xie xie la!
reached changi airport terminal 1 rather early
& checked in my luggage - 10kg only!
Seok Chuan, Vivi, Wee Perng came to send me off too! =)
we had breakfast at burger king



@ changi airport!
that's my flight!




some really special gifts from these friends juz before i flew::
(oh well, it's my birthday EVE!)
- a stack of cards, from mostly Vivi, Seok Chuan & Yongmin
they were to be read one on each day of my trip! wahaha
that's interestin'
- sudoku from Vivi & Seok Chuan
electronic sudoku!
now i don't have to play those in today newspapers!
- dale dale!
a cutie keychain from Rebecca
went to buy it together with her yesterday
didn't know it's actually for me! haha =)



this is the cutie keychain - dale dale!


FLIGHT 1 INFO
Airline: Thai Airway
Flight No.: TG402W
From: Singapore
To: Bangkok
Departure Time: 0815h

this was my first air flight in my entire life!
it was a very short flight - about 2hrs only
i had the window seat - nice view of the clouds & the blue blue sky!



inside the aeroplane
the view from my window before take-off!

sleepy dale dale..



what i had on the plane - not very appetizin'




1045h:: arrived at bangkok
where i had to do a transit
waited for a freakin' long time for this next flight!

FLIGHT 2 INFO
Airline: Thai Airway
Flight No.: TG640W
From: Bangkok
To: Tokyo
Departure Time: 1120h

since thailand is slower by an hour
the actual departure time, in terms of singapore's time, was actaully 1220h
no wonder i waited so long
this flight to tokyo was much longer - close to 6hrs of flight time
had a good sleep! haha

1840h:: arrived at narita airport!
japan's time is quicker than singapore's by an hour, so the local time when i arrived was 1940h
Sharon & Yih Hong were waitin' for me at the arrival gates! heex
they had arrived from los angeles earlier
their luggages were horrific! omg.

we took the skyliner to nippori station
where we then took the yamanote line to shibuya - where our hotel fukudaya is located
with this amount of luggages, we had to get a cab to our hotel
luckily the cab driver was very nice - helped us load & unload our stuff onto his cab
& was very friendly
although we had no clue what he was talkin' about, oops.

checked into our room at over 11pm (local time)!
had a late dinner at the 24hrs denny's
before goin' back to the guest house to SLEEP!
our room was quite small - 3 mattresses & no more space left!
haha








happy birthday to me!
happy birthday to me!

i'm 22!!!
(woah, really gettin' older)
this year's birthday was really SPECIAL!
spent it in tokyo! wootx.

we took a bus from our hotel to shibuya station
then took a train to harajuku - an area that's famous for toyko's extreme teenage fashion styles!
seriously, all the young people there had WEIRD dress sense!
it's so freakin' hot in the afternoon,
yet they were dressed in thick & sometimes furry clothes!
some dressed like dolls, most of them were damn punkish
(much bolder than superband's lucify!)
an eye-opener really

we met up with Ming Jie - Yih Hong's friend's friend (haha)
who has been workin' in japan for quite some time
he was our guide for the day!

1ST STOP:: MEIJI SHRINE
took a long walk to get to the shrine
almost died under the hot sun, haha
i bought the wooden block where i could write my wishes on!
had so much fun thinkin' of what to write, hoho
there was a japanese couple who was gettin' married at the shrine!
wee~

2ND STOP:: SNOOPY TOWN
there was this really BIG snoopy shop
juz opposite the train station! wow
it was packed with people too
it sold various snoopy items (duh.)
ahhh.
saw the giant snoopy soft toy, also saw the statue that snoopy place had too!

3RD STOP:: TAKESHITA DORI (TAKESHITA STREET)
a very crowded shoppin' street!
there was a huge daiso harajuku store there too
where everythin' was 100yen!
(juz like our 1.99 shop)
but 100yen is around $1.35 only!
we settled for lunch at an eatin' place along this street
had TEMPURA lunch!

4TH STOP:: OMOTESANDO
this was another shoppin' street
after completin' harajuku, we took a train to an island - odaiba!

5TH STOP:: ODAIBA
there was a toyota display exhibition there
we went for one slow, borin' ride in an automatic car (no driver!)
but the attendant really tickled us
"close your door please!"
muahaha. (oki, unless you're there, you won't know what am i laughin' about)
also tried the simulator ride!

6TH STOP:: VENUSFORT
this is a venice-themed shoppin' paradise!
the ceilin' was a changin' sky colour
very pretty!

7TH STOP:: DECKS TOKYO BEACH
we visited the seaside mall & had a great view from there
we could see the famous rainbow bridge from there
& also the super HUGE odaiba ferris wheel!
(pretty photos soon soon!)
had dinner at dong da - a ramen eatin' place
we ordered our food through a unique way - a vendin' machine!
the kitchen would then receive our orders & start preparin'
yummy!

8TH STOP:: FUJI TV STATION
a really beautiful buildin'!
fantastic architecture
& had a very nice view from there too

had a little surprise! hoho
Sharon & Yih Hong bought a cake for me!
& this was my FOURTH CAKE this year! wah.
we had a mini celebration back at our room
together with alcohol, haha
touched!
thank you! =)

Snoopie called me from singapore!
the spageddies people were havin' a yummy supper at macpherson
& over the phone, so many of them shouted,"HAPPY BIRTHDAY!!!"
WOAH.
touched again! =)




what a special birthday, to be in TOKYO!
i'm missin' you..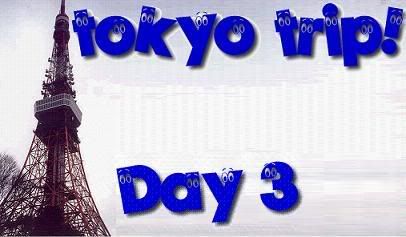 1ST STOP:: UENO PARK
visited this really huge public park at ueno
it's a pity that the zoo was closed on mondays
also saw the toshogu shrine

we ended up among the shoppin' alleys
crowded & hot!
the temperature was 33 to 34 degrees celcius ok!
*sizzles*
had lunch at this sushi place
the salmon sushi was really, really FRESH!
this was the first time i had raw salmon so willingly
we really had LOADS of sushi there

2ND STOP:: GINZA
took a train to shimbashi
then headed for ginza - a high-end shoppin' area in tokyo
there were juz too many departmental stores & boutiques - endless shoppin'!
it was home for many techie-junkies too
there was a huge sony buildin', along with other big brands like canon & nikko!
the sign boards of every buildin' were all so eye-catchin'
so big, you can never miss!
woo~

3RD STOP:: SHIBUYA
yes, this is also the area where we were stayin' at
night had fallen when we reached shibuya
but the city was still brightly litted with those big neon billboards
there were still many people out in the streets too
full of life!
the salesgirls there were all freakin' artificially-tanned
so OVER!
we had dinner at the most unexpected place - kfc! wahaha
but the chicken tasted very much different from those back in singapore
no choice of original/ crispy
japanese really hardly take any spicy food!
still prefer mr.singapore kentucky's chickens! haha
we sat there & planned for our next few days of sight-seein' & shoppin'
about 4 years back, we were also sittin' together discussin', but about schoolwork & stuff
never would i have thought, that 4 years later, we would be sittin' together & discussin' about OUR trip! =)








we were supposed to get up at 5am to visit the famous tsukiji fish market
but we got up at only 7am! sighx.
cos it was a chilly, rainy mornin'!
juz great for sleepin' in
haha
*snort*

a yummy chocolate crepe + hot mocha latte to start off my day! =D

1ST STOP:: ASAKUSA
took a train to asakusa
& hopped onto a WATERBUS! (a mini cruise? haha)
we went through many beatiful bridges to hinode pier
before buyin' a return ticket back to asakusa

lunchtime!
& it's..
SUSHI again!
omg.

2ND STOP:: NAKAMISE SHOPPIN' STREET
this is a really long shoppin' street (still in asakusa)
with many classic & traditional japanese goods!
great place for souveniers-buyin'
everythin' was wrapped so nicely
ready to be given away as gifts

3RD STOP:: ASAKUSA KANNON TEMPLE (SENSOJI)
the shoppin' street led to this temple
where it housed the five-storied pagoda & the asakusa shrine

4TH STOP:: YANAKA
next, we took a train to nippori to visit the temples at yanaka
as it was gettin' late, most temples were closed
but we were allowed to view the insides of one temple
led by someone-in-charge
also walked past a cemetery, which gave us shivers! =xX

5TH STOP:: ROPPONGI
very beautiful night scene here!
there was a mini garden,
which was surrounded by tall, magnificient buildings
wow
took many shots here
hoho
walked around the roppongi hills & the mori tower
pretty!

6TH STOP:: TOKYO TOWER
took a LONG walk down to tokyo tower
we had absolutely no idea how to get there
but from afar, we could see the tower, so we juz walked in the direction towards it!
haha
then suddenly at one right turn, the tower was standin' right in front of us
so freakin' HUGE!
our reactions were all the same (after makin' that right turn) - WOAH!
this was probably one of my favourite parts of the trip!
we bought passes to go up to the 150m observatory area at the middle of the tower
the view was.. BREATH-TAKIN'!!!
amazin', amazin'
especially when it was night
& the city was spotted with lights!
there was a cafe there too
(aww, how romantic it would be if you were to dine there with that special someone?)
haha
we also had a good time takin' neoprints! wahaha
love those neoprints, juz couldn't stop lookin' at them! heex
nicely taken!

had dinner at a foodcourt-like place - ramen!
another vendin'-machine style of orderin'

walked to the hamamatsu station to get back to our hotel
past by this zojo-ji temple
which is a temple dedicated to stillborn babies
maybe cos it was late at night & the streets were quiet
all of us were scared-stiff by those rows of red-haired dolls that lined the walls of the temple!




thinkin' of you..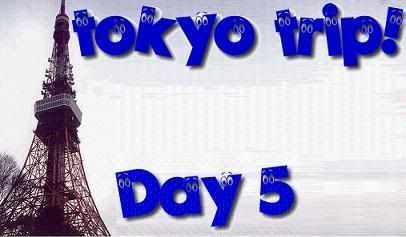 it's singapore's 41st birthday
but i'm in tokyo! oops.
happy birthday to singapore still! =)

today was a rainy day
a little worse than yesterday
but we got up at 6am
juz to go to kamakura!

1ST STOP:: KAMAKURA
we took about an hour's train ride to get to this place
when we checked with the tourist information counter lady,
(to ask her to recommend some famous shrines to visit)
she told us a TYPHOON was expected today
*GASP*
typhoon?!
yes, japan is famous for natural disasters, especially earthquakes
OMG.
ok, we were all rather jittery
as there was still a drizzle & strong winds
seemed rather likely for a typhoon to strike

2ND STOP:: DAIBUTSU (THE GREAT BUDDHA)
still in kamakura, we took a train to hase station
& walked a short distance to get to see the daibutsu
it is SO SO SO HUGE
(i don't know how else to get the idea across - that it's REALLY BIG)
we even went INSIDE the great buddha to take a look

3RD STOP:: ZENIARAI BENZAITEN UGAFUKU JINJA SHRINE
before gettin' to this next shrine,
Sharon, Yih Hong & i experienced one of our most "excitin'" moments in our lives
haha
we stepped onto a HIKIN' TRAIL to get to it!
initially i thought it was juz a muddy track
but it turned out to be a deep-into-the-jungles trail!
we walked, climbed, jumped, almost-slipped, grabbed, skipped
the soil was wet, soft, real muddy
there were lots of little creatures, twigs, thick branches, juttin' tree roots
the path really wasn't easy to get through!
& it was a 2km track, together with all the ups & downs, i would say they add up to about 3km to 4km!
we felt rather anxious of cos, worried that we would never get out of this jungle!
with the threat of a typhoon at the back of our minds,
it didn't make things any better
& mind you, i was wearin' charles & keith's footwear
(we really didn't plan to hike!)
which was totally gone-case after the hike

when we finally managed to get out of the jungles
we were so relieved & overjoyed!
but still a little too early to cheer,
cos, WE WERE STILL LOST!
up on the top of this hill, we couldn't find a main road & could see no one in sight
there were many huge mansions but doors were shut & the place was dead-silent
freaky!
we knocked on one of the doors - we had to ask for directions!
a lady opened the door & gave us directions
but we still couldn't find our way out
so we knocked on another door
a really kind-hearted lady brought us to the shrine!
although we weren't able to communicate with her,
we still managed to use the universal hand language to get our message across
haha
this shrine is a place where people WASHES their money
& lettin' them dry naturally
interestin'
this hikin' trail is indeed exhaustin'
but memorable!

4TH STOP:: LUNCH
after the tirin' hike, we rested & had lunch at this eatin' place
where we had okonomiyaki!
i had noodles wrapped in an omelette
mmm~

5TH STOP:: KITA KAMAKURA
took a train to kita kamakura to visit the engaku-ji temple
one of the 5 zen temples in kamakura

6TH STOP:: OFUNA
this is where the HUGE goddess of mercy is housed at
even from inside the train, the sculpture still looked really BIG!
but we were a little too late
as the temple closes at 5pm
so we could only view it from outside
amazin'
why is everythin' so BIG?

7TH STOP:: IKEBUKURO
ikebukuro is another shoppin' district!
finally back to civilisation, haha
shopped around before goin' for dinner at..
a SUSHI place again!!!
haha
can't believe this








woke up at 8am!
packed our luggages as we would be askin' for delivery service for our luggages to the narita airport
(we didn't want to drag our luggages down staircases again!)
sent our luggages to the hotel counter & did the necessary procedures
you can this was my final day in tokyo
as i would be flyin' off tomorrow mornin'!

1ST STOP:: IMPERIAL PALACE
we took a train to nijiubashimae
to view the imperial palace from outside
it was again, another blazin' hot day

2ND STOP:: MEIJI SHRINE (again?)
familiar?
yeah, Sharon needed to re-visit this place again
so we went back to harajuku to visit this shrine
we had SUSHI (ahhhh!!) for lunch again, piangx
our 4th time havin' sushi here! gosh.

3RD STOP:: HARAJUKU
after lunch, we walked around the harajuku shoppin' district
had to look for this bape aka bathin' ape store to get a t-shirt which James wanted

4TH STOP:: SHINJUKU
a very large shoppin' area!
there are familiar departmental stores like takashimaya & isetan
takashimaya has over 10 levels to shop
& isetan had to split into 2 sections - ladies' & men's
woah

5TH STOP:: GALA DINNER
since this would be our final evenin'/ dinner here
we had to make it special!
invited Ming Jie (our Day 2 guide) for dinner too
he brought us to tsukino shizuku - a traditional japanese restaurant
their menu was entirely in japanese!
we tried all kinds of japanese specialties - from their rice, their pizza, salad, & many more which i don't know their names!
(i only know how to eat, bleahx.)
also had a good time laughin' as we were tryin' to learn some basic japanese from Ming Jie
ano..
kimochiyikotosheoka! (sounded like that? haha)








got up an hour later than planned
(man, we're really pigs)
checked out of our hotel at around 8am
& i had to rush to the airport!
Sharon & Yih Hong would only be flyin' later in the evenin' today
while mine was at 11am
i paid S$30+ to take the narita express train to the narita aiport
this express service still took one hour for me to reach, haha

arrived at narita airport terminal 1 at 10am
(i only had one hour's time left to find my luggage + check-in + board the plane!)
managed to find my luggage from the delivery service company rather quickly
after askin' for directions
then checked-in soon after
my luggage weighed 14.6kg now! hoho
my backpack was big & fat too

11am (japan's time):: a long flight to thailand again!
6hrs of flight time
-.-zZz

FLIGHT 3 INFO
Airline: Thai Airway
Flight No.: TG641W
From: Tokyo
To: Bangkok
Departure Time: 1100h

did a transit at bangkok international airport
& i'm finally homeward-bound!

FLIGHT 4 INFO
Airline: Thai Airway
Flight No.: TG409W
From: Bangkok
To: Singapore
Departure Time: 1535h

was really excited when the plane finally touched down
changi airport!!!
it was 1935h when i reached my homeland, heex
after helpin' Kenny buy a bottle of baileys & collect my luggage,
i came out of the arrival hall
& saw a group of friends waitin' for me! =D
Rebecca, Vivi, Seok Chuan, Kenny, Adeline, Wee Perng!!!
i really felt so loved by my friends, really
=)

we had dinner at popeye @ changi airport
before headin' home
i still took the train + walked home
though i was carryin' a luggage, haha

HOME!
I LOVE SINGAPORE STILL!
(cos this is where all my friends are!)




hey i'm back! missed me? =P



3 driftsSs..
::
Very cool design! Useful information. Go on! zyrtec alergia Topamax insomnia Central pain medication topamax tuning fiat uno Florida palm river tattoo removal Land rover of greenville mustang convertible top 2000 Fitness industry code of practices australia Diet pill ingredients Dancing whore Mars volta roulette dares Womens sage argale sweaters Hp xp drivers for digital cameras cheap national calling cards

::
That's a great story. Waiting for more. Health travel insurance us Abautomotive floor mats Best best free fioricet online Tounge+vibrators Http roulette game Sienna toyota floor mats Actonel blood pressure used tires brockport ny atlanta tire store American youth soccer organization pasadena ca area Tires kingdom

::
best regards, nice info film editing schools

gear uP!