This page is best viewed with Internet Explorer 5.0 & above
1024 x 768 resolution
driftin'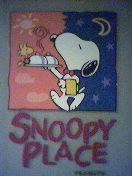 my friendster profile

graduated from NUS in may 2006 with a bachelor of science degree. joined J.D. Power Asia Pacific since 22 may 2006 as a research associate in the data processing department. am a qualified driver who hardly has the chance to drive. loves singin' a whole lot, cos music is so important in my life. catching movies, blogging, cycling and donating blood bring joy to me too. this blog has been set up on 7 nov 2002, with loads of memories ever since.



Bolt
-14 dec 2008-
jurong point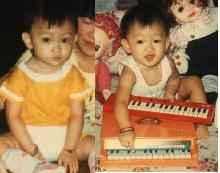 qing
06 august 1984, monday
24+ years old
female
chinese
qualified driver since 15 aug 2005
one-star paddler
windsurfin' proficiency level 1
regular blood donor
leo/rat
O+ blood group
choa chu kang,sg




i_miss_snoopy@yahoo.com.sg




smurffygoh@hotmail.com




bukit view pri
instrumental ensemble
recorder
1991-1996

bukit panjang govt high
military band
percussion
1997-2000

national jc
symphonic band
percussion
2001-2002

NUS
2003-2006




metro @ paragon
salesgirl
07 dec 2000-31 dec 2000
(25 days)

snoopy place @ ps
server
10 dec 2002-12 jul 2004
(1 yr 7 mths 2 days)

propnex property
phone assistant
23 dec 2002-20 jan 2003
(28 days)

viet lang @ chijmes
server
21 jul 2004-24 jul 2004
(4 days)

green brew @ singtel recreation club
customer service crew
30 aug 2004-04 nov 2005
(1 yr 2 mths 5 days)

munchie monkey cafe @ yusof ishak house
customer service crew
senior human resource executive
(crew leader)
09 oct 2004-03 may 2006
(1 yr 6 mths 24 days)

spageddies @ paragon
customer service crew
05 dec 2005-09 dec 2007
(2 yrs 4 days)

J.D. Power Asia Pacific @ shenton way
research associate (data processing)
22 may 2006-current




S.H.E
jay chou
stefanie sun
fish leong
lin jun jie
fan wei qi



music
singing
blogging
movies
cycling
jogging
badminton
sea sports
donating blood
mahjong
travelling




(1) so close
(2) mr. & mrs.smith
(3) finding nemo
(4) love actually
(5) step up




eggs
curry
fried beehoon
iced milk tea
yuan yang
soyabean milk
iced-blended mocha
iced-milo
iced peach tea
chocolates







---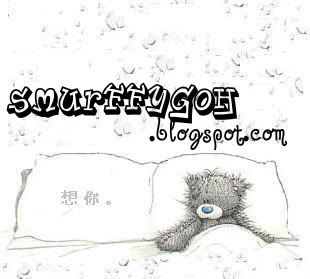 爱.简单

Saturday, December 30, 2006
BANGKOK STORY!

i'm not workin' at all this weekend!
YIPPEE!!! =)
what a wonderful last weekend of 2006! heex
i haven't slept till 自然醒 for a long time! hoho.
on this bright saturday mornin'
with a nose that's been runnin' + blocked for days
i shall tell my bangkok trip story!!! heex

Day1 (23 Dec)::
the day started REALLY early for my family
i hardly caught any sleep
& had to get up at 4am (!!!)
left the house at 5am & boarded the cab that we've booked to changi airport!
after checkin'-in our luggages (juz some light bags!)
we went into the airport to window-shop!
that's when i saw Rajeev & his wife
who were on their way back to their home

we boarded the SIA plane at 745am
managed to sit in a row of 4
after fiddlin' with the tv & audio for some time
i found step up & managed to watch half of it on this flight!
wahaha
the food was juz ok
still not really appetizin'
after 2hrs of flight,
we landed in bangkok international airport at 1130am
(btw, bangkok's time is 1hr slower than singapore's)
a coach from our GR travel agency came to fetch us to our hotel
it was a long, terrible ride! due to the serious traffic jams, gosh.
reached the grand diamond hotel (a four-star hotel) at 2pm
my sister & i had a separate room from our parents!
(even though the room was really big!)
it has great furnishings too
explored our rooms a little before heading out again

we took a short walk to the skytrain station
& took the train to mo chit, where chatuchak weekend market is located!
it was then endless shoppin' in the maze of shops, whew!
bought so many japalang! haha

we had dinner at im thai noodle bar in a shoppin' mall at lumphini
we then went back to the hotel
since my sister & i didn't feel like sleepin' yet
we went down to the lounge to have a cake + drinks & flipped the papers

hoho, enjoyin' the life of bein' a guest
=P
went back up to our room, blasted the hi-fi
my sister enjoyed her jacuzzi bath, while i took a shower
we even cooked tom-yam instant noodles to eat - VERY YUMMY!

Day2 (24 Dec)::
it's christmas eve!
my dad woke us up at 7am
& we headed down for our breakfast buffet, wootx!
had a variety of stuff - sushi, salad, bread, steamed buns, mee, fried rice, all sorts of eggs, you tiao, ham, sausages, cereals, fruits, juices!
wahaha
after that fillin' breakfast
we went to the lobby & boarded the coach that would bring us to another hotel to board a BIGGER coach (& very much more comfortable too)
the tour guide then talked about the places to go in bangkok
but my sister & i dozed off, oops.

we arrived at the menam river!
the weather was sunny, but the wind was so chilly! brrr.
we boarded a boat & cruised down the river
the guide introduced to us the various sites in bangkok on the riverside, including a hospital that does sex-transformin' surgeries for people at a VERY cheap rate!
we also saw some floatin' markets, & oh my, they were such pushy sellers
we then stopped by the famous wat arun temple - amazin' architecture
my sister & i even dressed up in their thai costumes & did some poses for a photoshoot!
wahaha
we then took a coach again, to highland bee farm center
where a man explained to us the goodness of honey & bee pollen

haha
we left the place & went to the four-faced buddha at the erawan shrine
then continued our shoppin' spree at a new shoppin' mall, the big C, platinum wholesale mall, the street shops & more!
settled for a late lunch at a thai restaurant, where we were served by a transsexual!
there were so many gays + trans in bangkok really, i muz say
our late dinner was at the teochew shark's fin restaurant juz beside our hotel - food was excellent!
my sister & i then went to a thai massage house in our hotel
for a full-body, 2hr massage, WOO~
sometimes it was ticklish & at other times, it almost killed me
haha, but it was shiok!

Day3 (25 Dec)::
merry christmas!!!
we got up at 7am again for our breakfast buffet, mmm~
we wanted to go somewhere to shop
but realised it was too early in the mornin' & none of the shops were opened
so we went back to our beds to take a nap till 945am, hoho
we headed to platinum wholesale mall to do a last-minute shoppin'
then had a quick lunch at kfc
got back to our rooms to pack up
a coach came to fetch us to the airport at 130pm
we arrived at bangkok international airport at 230pm where we checked-in
finally met up with fifth uncle's family there
we were supposed to be travellin' around together
but since our hotels were different, even our flights were different
we decided to juz go on separate ways

we boarded the plane at 350pm & took off at near 5pm
i finished the entire step up movie on this flight! woohoo. =)
touched down at 7pm in singapore
good to be home!

0 driftsSs..
gear uP!