This page is best viewed with Internet Explorer 5.0 & above
1024 x 768 resolution
driftin'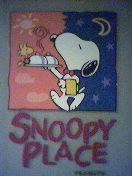 my friendster profile

graduated from NUS in may 2006 with a bachelor of science degree. joined J.D. Power Asia Pacific since 22 may 2006 as a research associate in the data processing department. am a qualified driver who hardly has the chance to drive. loves singin' a whole lot, cos music is so important in my life. catching movies, blogging, cycling and donating blood bring joy to me too. this blog has been set up on 7 nov 2002, with loads of memories ever since.



Bolt
-14 dec 2008-
jurong point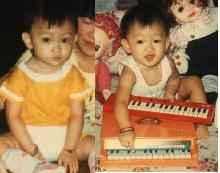 qing
06 august 1984, monday
24+ years old
female
chinese
qualified driver since 15 aug 2005
one-star paddler
windsurfin' proficiency level 1
regular blood donor
leo/rat
O+ blood group
choa chu kang,sg




i_miss_snoopy@yahoo.com.sg




smurffygoh@hotmail.com




bukit view pri
instrumental ensemble
recorder
1991-1996

bukit panjang govt high
military band
percussion
1997-2000

national jc
symphonic band
percussion
2001-2002

NUS
2003-2006




metro @ paragon
salesgirl
07 dec 2000-31 dec 2000
(25 days)

snoopy place @ ps
server
10 dec 2002-12 jul 2004
(1 yr 7 mths 2 days)

propnex property
phone assistant
23 dec 2002-20 jan 2003
(28 days)

viet lang @ chijmes
server
21 jul 2004-24 jul 2004
(4 days)

green brew @ singtel recreation club
customer service crew
30 aug 2004-04 nov 2005
(1 yr 2 mths 5 days)

munchie monkey cafe @ yusof ishak house
customer service crew
senior human resource executive
(crew leader)
09 oct 2004-03 may 2006
(1 yr 6 mths 24 days)

spageddies @ paragon
customer service crew
05 dec 2005-09 dec 2007
(2 yrs 4 days)

J.D. Power Asia Pacific @ shenton way
research associate (data processing)
22 may 2006-current




S.H.E
jay chou
stefanie sun
fish leong
lin jun jie
fan wei qi



music
singing
blogging
movies
cycling
jogging
badminton
sea sports
donating blood
mahjong
travelling




(1) so close
(2) mr. & mrs.smith
(3) finding nemo
(4) love actually
(5) step up




eggs
curry
fried beehoon
iced milk tea
yuan yang
soyabean milk
iced-blended mocha
iced-milo
iced peach tea
chocolates







---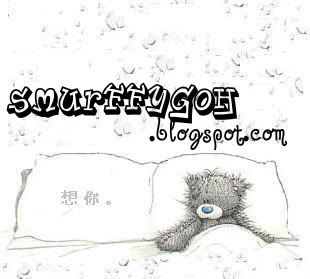 爱.简单

Sunday, November 25, 2007
BINTAN TRIP!!!


where:: bintan @ indonesia
when:: 24 nov ~ 25 nov
who:: Rebecca, Qiuyi, Krista, Pei Chin, Mei Qing
what:: sun + sand + sea!



this has gotta be one of the MOST-FUN getaways ever!!!
the weather during this weekend there was FREAKING GOOD
the sun was blazing-hot for both days! wootx.


DAY 01 ~ 24 NOV (SAT)
boarded the ferry at tanah merah at 1105h on sat
we had breakfast at the terminal before boarding, yumx.



on the ferry!




it was an hour's ride over to the resort
we rested & reserved energy for the day, hoho.

arrival at bintan!
the weather was SHIOK la!




there was a shuttlebus that fetched us from the terminal to our resort - nirwana gardens
we were lucky!
we could check-in earlier than the expected time =)
Krista had paid for this villa - banyu biru villa
it's a 2-storey bungalow! woohoo.
wow~



Qiuyi in front of our villa!


it's a really comfortable place
a big living room + dining area
then there were 2 bedrooms, wootx.
after doing some unpacking,
we changed into the clothes for water activities! hoho.



this was the view from the reception area



we started with taking a ride on the banana boat!
it looked more like a pencil than a banana, oops.
i took the first seat,
followed by Rebecca, Qiuyi, Krista
we were pulled by a powerboat in the sea
& we had to hold on to a handle in front
it was a short 10-min ride,
but it was super FUN!!!
i nearly slipped off initially,
but got used to the force after a while,
the 4 of us held on & die-die didn't wanna fall into the sea, wahaha! =P
no matter how the powerboat turned & sped,
we were hanging on tight! hoho.
it was only towards the end,
when we were going back to shore,
when Bec pushed me down into the sea, haha!
Krista fell off too, hoho.
LOVE IT! =)

we then had a light lunch at a cafe along the beach
before going out to the sun to play on the white sandy beach! hoho.



on the beach!






we also went into the sea &
kept getting slapped in the face by the currents
haha. =P
the water was so clear,
the sand was so soft!

we played till 4pm+,
then went back to our villa to wash-up
we had to catch the bus to pasar oleh-oleh! =)



pasar oleh-oleh!



hoho. BIG SMILE!




we first settled at cafe helo helo for dinner!
it was juz like singapore's zi char,
but tastier + cheaper! heex.
we had fried chicken wings, seafood toufu, one HUGE plate of kangkong, fried calamari, nestle prawns, etc.
YUMX!
it was an al-fresco dining area,
we were eating under the full moon!
woohoo. =)





CHEERS!


after dinner,
we shopped around the pasar,
especially at the polo ralph store!
there was a 50% for citibank cardholders on all items! wow.
i bought a pink polo tee! hoho.


DAY 02 ~ 25 NOV (SUN)
the purpose of this getaway was to celebrate Krista's upcoming birthday
so we've ordered a chocolate cake from the resort
to be delivered to our villa this morning
Krista, Rebecca, Qiuyi were out to the swimming pool in the morning,
Pei Chin & i brought the cake out to the pool,
wanting to give Krista a surprise
the wind was juz too strong to light the candle,
so we gave up in the end, haha.
Bec & Qiuyi were busy distracting Krista,
who was lying on the beach chair
lalala~ success! =)



Krista with the cake!




we then went to have the breakfast buffet
(we had 4 complimentary coupons!)





hoho. it's big!



life-sized chess pieces!




Bec, Qiuyi & i spent a couple of hours back on the beach again
hoho.
it was an even hotter day than yesterday
so burnt! oops.




we checked out of the villa (boohoo.) at 1pm
then boarded the shuttlebus back to the ferry terminal



on the bus back, burnt!


we arrived at singapore at around 6pm
went jurong entertainment centre for dinner at mac!
hoho.
i love this getaway!!!
looking forward to the NEXT one!

0 driftsSs..
gear uP!

Saturday, November 24, 2007
THIS WEEK!

19 nov, mon
Rebecca & Qiuyi came to my house after work
lalala~

20 nov, tue
had such a HEAVY dinner today!
went pasir panjang food centre
with Rebecca, Krista, Jacqualine
we had 2 stingrays, char kway teow, hokkien mee, rojak, pepper crab, bbq chicken wings, etc.
OMG.
=.="
FAT si le la.

22 nov, thu
had sakae sushi for lunch!
wahaha.
yummy~
i can never get sick of sushi + pasta everyday! =P



guess which is my chawanmushi? hoho.




23 nov, fri
we had department lunch at 8 treasures vegetarian restaurant
near maxwell market
there was even "oatmeal prawns"!
made out of vege?!
dotx.

it's the collection of goodie bag for the standard chartered run!
went to suntec convention hall to get it
the queue was super long! OMG.
i didn't check my bib after i took it,
& they gave me a wrong bib!
it's fujiwara kota's, LOL~
had to go all the way to change it
-.-zZz
had dinner at crystal jade
slurp~
went toy 'r' us to get a beach ball!
hohoho.
it's for our bintan getaway tomorrow!

the next 2 days:: GETAWAY TO BINTAN!!!

0 driftsSs..
gear uP!

Sunday, November 18, 2007
BUNCH OF UPDATES.

updates (whew)..

4 nov, sun
worked at spageddies
yawnx.
getting so bored of working there these days
zZz.

5 nov, mon
LOL~
i bought my first bikini
wahaha.
from bugis street
cost me $89.90! gosh.
it's for my upcoming bintan trip
haha!
(definitely not wearing JUZ that, duh.)

6 nov, tue
had dinner at meridien hotel,
then mango snow ice at ice monster
(seems like a standard routine?)

7 nov, wed
badminton after work!
shiok.

8 nov, thu
it's deepavali!
had lunch with Sharon at clementi
hoho, she said the chicken cutlet there is nice!

Bec, Qiuyi, Krista came to my house in the afternoon
lalala~

9 nov, fri
met up with Seok Chuan for dinner at pepper lunch
we then shopped around the supermarket,
quite a nice place to shop! heex.

10 nov, sat
accompanied Wei Leng to have brunch at mac @ lot 1
went to meet Bec, Qiuyi & Krista
at cck train station
we were going to watch a soccer match! hoho.
Angela gave me the ticket! heex.
it's a match between the soka members vs celebrities!
held at bishan stadium
the celebrities beat the soka members, 2:0



Bec + Krista!

the match!



me + Angi!




there was a milo van at the event!
chao HIGH la!!!
i miss milo vans!

had dinner at ajisen ramen @ j8
before going home!

11 nov, sun
worked at spageddies!
yawnx.
i really don't wanna work so much le

bought a new water bottle from nike!
hoho. nice! =)




12 nov, mon
Wei Leng was on half-day leave today
& both the managers behind me were on leave
so that means, i was alone in my area! hoho.
but unexpectedly, i had to OT today! =(
Bec accompanied me till i was done
& we went to have mac @ jurong point! heex.

13 nov, tue
happy birthday, Wei Wei!

had yoshinoya for dinner with Qiuyi & Cecilia
they then came to my house to show me their dinner & dance photos
hoho.

14 nov, wed
had dinner at pasta mania @ cineleisure with Bec & Qiuyi

15 nov, thu
had sakae sushi @ heerens with Bec
had 2 plates of salmon sashimi! wahaha.
i really LOVE it, yumx.
we then shopped around heerens
met Qiuyi & Min Min & we walked down to PS together!

16 nov, fri
i fell down!!!
ever since the last fall from the bicycle at east coast park,
this was the next fall!
i fell face down to the ground as the ground went in without my notice, humphx.
that place was famous for people spraining their ankles!
i've witnessed 2 colleagues sprained their ankles
cos they too, did not notice the ground went in
=.="
i was still holding the bag of ntuc stuff straight out, haha!
Bec, Krista, Pei Chin (& me as well) had a good time laughing
oops.
it was really kidda hilarious
(i was singing, then *PLOP*)
hahaha.
my right knee had a blue-black bruise,
my left elbow had a little cut,
& there was abrasion on a small portion of my third right finger



it's bleeding!


Bec & Qiuyi came to my house! hoho.
we ta-bao-ed lots of snacks from the pasar-malam nearby
before going to my house
we rotted at my house while waiting for Krista to end her class
the 4 of us then went to my mum's workplace (a 24hr hawker centre at the bus interchange) for SUPPER!
hoho.
we had so much sinful yummies! woohoo.
& a great time crapping too, hoho.

17 nov, sat
went swimming! hoho.
it was a bright, sunny day!
SHIOK.

18 nov, sun
went to queue at donut factory with Seok Chuan
hoho.
i bought 2 dozens of donuts! wahaha. =P



donut factory!

more donuts!


went home & lazed my sunday away..
lalala.
woohoo.
going bintan next weekend!
yippe ya ya yippee yippee ya!

0 driftsSs..
gear uP!

Tuesday, November 06, 2007
SEOUL GARDEN.DP LUNCH.BEC'S BIRTHDAY.ECP!

23 oct, tue
had seoul garden @ marina square for dinner with Bec & Qiuyi
hoho.
it's been a long time since i last had that!
yumx.



seoul garden!




caught nanny diaries
(cos we had 2 complimentary tickets)

24 oct, wed
met up with Vivi & Seokie!
we had dinner at pepper lunch @ ngee ann city,
then some snacks at mac (oops)
before catching a movie - brothers
quite a good show,
so dead serious but i like the storyline!

25 oct, thu
had department lunch today,
it was also a farewell lunch for John & birthday lunch for Rebecca & Irene
Gokul brought us to an indian vegetarian restaurant near lau pa sat
the food was quite ok,
luckily i liked the curry, hoho.





my lunch!


went for a trumpet jazz concert with Angi
it was held at tampines soka association
quite special, haven't been to any jazz concerts as far as i could remember

26 oct, fri

went for a flu vaccination with Bec, Krista, Pei Chin, Irene
at prudential tower
we then went for lunch at soup spoon @ marketplace
which was juz nearby
my sister was working! hoho.



soup spoon!






after work,
it was a HEAVY dinner at carnivore @ chijmes
OMG.
we had so much chicken, lamb, beef, fish, pork!
it was Bec's birthday this weekend,
so Krista wanted to give her a big dinner treat! hoho.
it was quite cool,
the chefs would be going around with different cuts of meats,
then slicing on the spot onto our plates if we requested to have it
woohoo.
but towards the end of the meal,
i was almost puking,
& i think i could stay away from this place for at least the next half a year
haha.

we then went to pan-pacific hotel
to meet up with Qiuyi,
who was having her company's dinner & dance!
they had a theme - uniforms! so cool.
her team came up with the pirates theme
wahaha.



with Qiuyi aka jacksparrow! hoho.



that princess in red is Cecilia! haha.



27 oct, sat

spent the afternoon shopping in town with Qiuyi
bought many scrapbook materials, & some other stuff!
hoho.
we then took a cab to her house,
& started working on our project! haha.
Krista came down to join us too, hoho.
it was so much cutting, pasting, decorating, heex!
did so many scrapbooks this year for friends, haha

we even went to give the birthday girl, Bec a surprise at MIDNIGHT!
we lighted the candles on a small cake,
then waited downstairs
since she's staying on the second level,
Qiuyi called her & asked her to look at the full moon tonight, haha
Bec then saw us! wahaha.




we were invited into her house, hoho.
after cutting the cake + eating it + chatted for a while,
we took a cab back
Krista went back home,
while i stayed over at Qiuyi's house to finish up on our scrapbook project!
whew.

28 oct, sun

happy 22nd birthday, Bec! hoho. =)

finished up on the scrapbook in the morning,
before taking a cab home to take a shower
& coming out again to meet Qiuyi & the birthday girl!
(& i ALWAYS bump into Samantha outside! haha.)

we had a late lunch/early dinner at pasta cafe @ ngee ann city
we gave her the completed scrapbook there! heex.



the front cover of the scrapbook!


the food was really good there!
yumx.
love it~

we went to cineleisure
& took neoprints! wahaha. =P



i'm having a puff?






we then went cafe cartel @ PS for some snacks + desserts
the supervisor there was quite nice!
we asked for a strawberry cake,
but they didn't have it,
& he went somewhere else to buy it + put a lighted candle on it
& told a staff to bring it to us
wow.
he even gave us a 15% off our bill!
hoho.



Bec with her cake!

30 oct, tue

the last surprise for Bec - a 8GB ipod nano!
woohoo.
we ordered online last week,
& it came today!
hoho.



the new ipod nano!




we had lunch with Simin at pasta mania
it was raining so heavily! gosh.

went suki sushi @ cineleisure for dinner
with Qiuyi & Krista,
while Bec went to meet her friend





me & Qiuyi!



all of us!



31 oct, wed

had chong qing steamboat @ tanglin shopping mall!
the ma la soup was so freaking spicy la
my lips were like sausages lo!
hoho.
then chilled out at coffeebean @ forum before going home

1 nov, thu

badminton at jurong west after work!
shiok. =)
looking forward to more of this!

2 nov, fri

had a budget dinner at a hawker centre at jurong east
i quite like hawker food! yumx.
then went Krista's house to nua, hoho
i love her room, really!

3 nov, sat

it's a day of cycling + sun + sand + sea with Angi + her 10 year old cousin, Nigel! =)



heex.




kop-ed from Angi's blog::




0 driftsSs..
gear uP!

Friday, November 02, 2007
EMO.



周杰伦 - 我不配
[作词:方文山 作曲:周杰伦]
这街上太拥挤
太多人有秘密
玻璃上有雾气在被隐藏起过去
你脸上的情绪
在还原那场雨
这巷弄太过弯曲
走不回故事里
这日子不再绿
又斑驳了几句
剩下搬空回忆的我在大房子里
电影院的座椅
隔遥远的距离
感情没有对手戏
你跟自己下棋
还来不及仔仔细细写下你的关于
描述我如何爱你
你却微笑的离我而去
这感觉已经不对
我努力在挽回
一些些应该体贴的感觉我没给
你嘟嘴许的愿望很卑微在妥协
是我忽略你不过要人陪
这感觉已经不对
我最后才了解
一页页不忍翻阅的情节你好累
你默背为我掉过几次泪多憔悴
而我心碎你受罪你的美我不配




emo emo song, love it! =`)

haven't been blogging in a while again
sighx.
will update once i get my organiser back
(left it in office!)
& without it,
i have no idea what had happened!

1 driftsSs..
::
what bands are good to see for emo hairstyles?
[url=http://www.emo-hairstyles.info/]emo hair[/url]

gear uP!