This page is best viewed with Internet Explorer 5.0 & above
1024 x 768 resolution
driftin'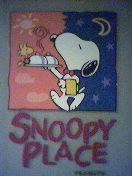 my friendster profile

graduated from NUS in may 2006 with a bachelor of science degree. joined J.D. Power Asia Pacific since 22 may 2006 as a research associate in the data processing department. am a qualified driver who hardly has the chance to drive. loves singin' a whole lot, cos music is so important in my life. catching movies, blogging, cycling and donating blood bring joy to me too. this blog has been set up on 7 nov 2002, with loads of memories ever since.



Bolt
-14 dec 2008-
jurong point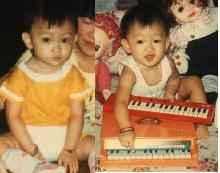 qing
06 august 1984, monday
24+ years old
female
chinese
qualified driver since 15 aug 2005
one-star paddler
windsurfin' proficiency level 1
regular blood donor
leo/rat
O+ blood group
choa chu kang,sg




i_miss_snoopy@yahoo.com.sg




smurffygoh@hotmail.com




bukit view pri
instrumental ensemble
recorder
1991-1996

bukit panjang govt high
military band
percussion
1997-2000

national jc
symphonic band
percussion
2001-2002

NUS
2003-2006




metro @ paragon
salesgirl
07 dec 2000-31 dec 2000
(25 days)

snoopy place @ ps
server
10 dec 2002-12 jul 2004
(1 yr 7 mths 2 days)

propnex property
phone assistant
23 dec 2002-20 jan 2003
(28 days)

viet lang @ chijmes
server
21 jul 2004-24 jul 2004
(4 days)

green brew @ singtel recreation club
customer service crew
30 aug 2004-04 nov 2005
(1 yr 2 mths 5 days)

munchie monkey cafe @ yusof ishak house
customer service crew
senior human resource executive
(crew leader)
09 oct 2004-03 may 2006
(1 yr 6 mths 24 days)

spageddies @ paragon
customer service crew
05 dec 2005-09 dec 2007
(2 yrs 4 days)

J.D. Power Asia Pacific @ shenton way
research associate (data processing)
22 may 2006-current




S.H.E
jay chou
stefanie sun
fish leong
lin jun jie
fan wei qi



music
singing
blogging
movies
cycling
jogging
badminton
sea sports
donating blood
mahjong
travelling




(1) so close
(2) mr. & mrs.smith
(3) finding nemo
(4) love actually
(5) step up




eggs
curry
fried beehoon
iced milk tea
yuan yang
soyabean milk
iced-blended mocha
iced-milo
iced peach tea
chocolates







---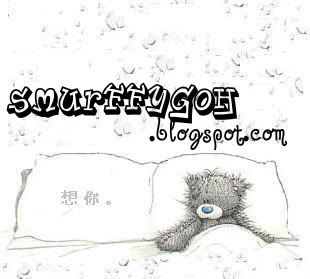 爱.简单

Sunday, November 25, 2007
BINTAN TRIP!!!


where:: bintan @ indonesia
when:: 24 nov ~ 25 nov
who:: Rebecca, Qiuyi, Krista, Pei Chin, Mei Qing
what:: sun + sand + sea!



this has gotta be one of the MOST-FUN getaways ever!!!
the weather during this weekend there was FREAKING GOOD
the sun was blazing-hot for both days! wootx.


DAY 01 ~ 24 NOV (SAT)
boarded the ferry at tanah merah at 1105h on sat
we had breakfast at the terminal before boarding, yumx.



on the ferry!




it was an hour's ride over to the resort
we rested & reserved energy for the day, hoho.

arrival at bintan!
the weather was SHIOK la!




there was a shuttlebus that fetched us from the terminal to our resort - nirwana gardens
we were lucky!
we could check-in earlier than the expected time =)
Krista had paid for this villa - banyu biru villa
it's a 2-storey bungalow! woohoo.
wow~



Qiuyi in front of our villa!


it's a really comfortable place
a big living room + dining area
then there were 2 bedrooms, wootx.
after doing some unpacking,
we changed into the clothes for water activities! hoho.



this was the view from the reception area



we started with taking a ride on the banana boat!
it looked more like a pencil than a banana, oops.
i took the first seat,
followed by Rebecca, Qiuyi, Krista
we were pulled by a powerboat in the sea
& we had to hold on to a handle in front
it was a short 10-min ride,
but it was super FUN!!!
i nearly slipped off initially,
but got used to the force after a while,
the 4 of us held on & die-die didn't wanna fall into the sea, wahaha! =P
no matter how the powerboat turned & sped,
we were hanging on tight! hoho.
it was only towards the end,
when we were going back to shore,
when Bec pushed me down into the sea, haha!
Krista fell off too, hoho.
LOVE IT! =)

we then had a light lunch at a cafe along the beach
before going out to the sun to play on the white sandy beach! hoho.



on the beach!






we also went into the sea &
kept getting slapped in the face by the currents
haha. =P
the water was so clear,
the sand was so soft!

we played till 4pm+,
then went back to our villa to wash-up
we had to catch the bus to pasar oleh-oleh! =)



pasar oleh-oleh!



hoho. BIG SMILE!




we first settled at cafe helo helo for dinner!
it was juz like singapore's zi char,
but tastier + cheaper! heex.
we had fried chicken wings, seafood toufu, one HUGE plate of kangkong, fried calamari, nestle prawns, etc.
YUMX!
it was an al-fresco dining area,
we were eating under the full moon!
woohoo. =)





CHEERS!


after dinner,
we shopped around the pasar,
especially at the polo ralph store!
there was a 50% for citibank cardholders on all items! wow.
i bought a pink polo tee! hoho.


DAY 02 ~ 25 NOV (SUN)
the purpose of this getaway was to celebrate Krista's upcoming birthday
so we've ordered a chocolate cake from the resort
to be delivered to our villa this morning
Krista, Rebecca, Qiuyi were out to the swimming pool in the morning,
Pei Chin & i brought the cake out to the pool,
wanting to give Krista a surprise
the wind was juz too strong to light the candle,
so we gave up in the end, haha.
Bec & Qiuyi were busy distracting Krista,
who was lying on the beach chair
lalala~ success! =)



Krista with the cake!




we then went to have the breakfast buffet
(we had 4 complimentary coupons!)





hoho. it's big!



life-sized chess pieces!




Bec, Qiuyi & i spent a couple of hours back on the beach again
hoho.
it was an even hotter day than yesterday
so burnt! oops.




we checked out of the villa (boohoo.) at 1pm
then boarded the shuttlebus back to the ferry terminal



on the bus back, burnt!


we arrived at singapore at around 6pm
went jurong entertainment centre for dinner at mac!
hoho.
i love this getaway!!!
looking forward to the NEXT one!

0 driftsSs..
gear uP!