This page is best viewed with Internet Explorer 5.0 & above
1024 x 768 resolution
driftin'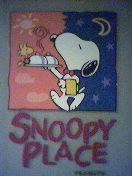 my friendster profile

graduated from NUS in may 2006 with a bachelor of science degree. joined J.D. Power Asia Pacific since 22 may 2006 as a research associate in the data processing department. am a qualified driver who hardly has the chance to drive. loves singin' a whole lot, cos music is so important in my life. catching movies, blogging, cycling and donating blood bring joy to me too. this blog has been set up on 7 nov 2002, with loads of memories ever since.



Bolt
-14 dec 2008-
jurong point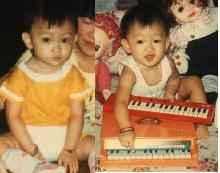 qing
06 august 1984, monday
24+ years old
female
chinese
qualified driver since 15 aug 2005
one-star paddler
windsurfin' proficiency level 1
regular blood donor
leo/rat
O+ blood group
choa chu kang,sg




i_miss_snoopy@yahoo.com.sg




smurffygoh@hotmail.com




bukit view pri
instrumental ensemble
recorder
1991-1996

bukit panjang govt high
military band
percussion
1997-2000

national jc
symphonic band
percussion
2001-2002

NUS
2003-2006




metro @ paragon
salesgirl
07 dec 2000-31 dec 2000
(25 days)

snoopy place @ ps
server
10 dec 2002-12 jul 2004
(1 yr 7 mths 2 days)

propnex property
phone assistant
23 dec 2002-20 jan 2003
(28 days)

viet lang @ chijmes
server
21 jul 2004-24 jul 2004
(4 days)

green brew @ singtel recreation club
customer service crew
30 aug 2004-04 nov 2005
(1 yr 2 mths 5 days)

munchie monkey cafe @ yusof ishak house
customer service crew
senior human resource executive
(crew leader)
09 oct 2004-03 may 2006
(1 yr 6 mths 24 days)

spageddies @ paragon
customer service crew
05 dec 2005-09 dec 2007
(2 yrs 4 days)

J.D. Power Asia Pacific @ shenton way
research associate (data processing)
22 may 2006-current




S.H.E
jay chou
stefanie sun
fish leong
lin jun jie
fan wei qi



music
singing
blogging
movies
cycling
jogging
badminton
sea sports
donating blood
mahjong
travelling




(1) so close
(2) mr. & mrs.smith
(3) finding nemo
(4) love actually
(5) step up




eggs
curry
fried beehoon
iced milk tea
yuan yang
soyabean milk
iced-blended mocha
iced-milo
iced peach tea
chocolates







---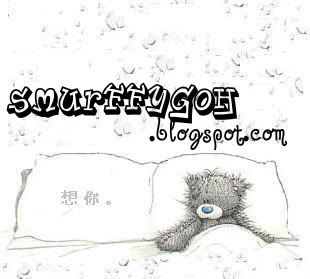 爱.简单

Saturday, February 09, 2008
NICE SONG.



阎韦伶 - 傻孩子
看着你无暇的表情
我猜不透真实你的心
我一直冷静
却还是走不出这秘密 好孤寂
我开始失去了勇气
而你却好像在游戏
我假装清醒 看清你的心
终于我选择了离去
你像个孩子一样的被我看穿
在你面前我试着隐瞒
所有过去全都变成伤害
我像个傻子一样的被你出卖
一字一句都要我承担
到了最后我选择分开




look how CLOSE i was..
=.="





it's ok!
i still have TOMORROW! =)

8 driftsSs..
::
For a more complete comments, I would advise you to be more detailed information, for example
here

::
I read this article
here

::
see here

::
See here

::
Sorry. Look please here

::
This comment has been removed because it linked to malicious content. Learn more.

::
See HERE

::
This comment has been removed because it linked to malicious content. Learn more.

gear uP!

Friday, February 08, 2008
CHINESE NEW YEAR!

06 feb, wed
it's the eve of chinese new year!
we could go off at 1pm! YEAH! heex.

reunion dinner!



steamboat!



again, i had SO MUCH 金针菇
omg.

played online mahjong on viwawa!
introduced to me by Qiuyi
recently i'm ADDICTED to it! OOPS.




07 feb, thu
大年初一!
it's the year of the RAT (my year!),
which means, i've lived through 两轮 already! oh man~
getting so old, zzz.
the rat also 犯太岁 this year,
so i had to go through some procedures at the temple
to ask for a good & smooth year ahead

those who "fan tai sui" typically have a not-so-smooth year, i.e. all your health, career, love life, etc will be affected. there are many tips and tricks where you can appease Tai Sui, thus the commonly said "an tai sui" (安太岁).

i am juz beginning to understand all these..

the first day of the new year is typically visiting temples & the relatives on my father's side
i was still the driver! heex.
i love driving though there are frustrations sometimes

my cousins have all grown! (DUH.)
the sad thing is, we hardly talk anymore
but we still moved from house-to-house together
we watched half of a horror movie - wrong turn II: dead end at my house
human-eating scenes, oh yikes.
what a thing to watch during chinese new year!
gross.



WOAH. look at the temple!


08 feb, fri
this second day,
we went to grandparents' place at boon lay
saw my little cousin (表弟), Pei Rong there!
finally there's a kid to see, hoho.
he's SUPER CUTE lar
& he has dimples! wootx.
many shots of him below! wahaha. =P



happily sitting on his dad's leg!

innocent look (not me of cos, bleahx.)

my favourite shot! he's happily playing with my phone, wahaha!


i bought 4-D!
the numbers i got from the temple
let me strike BIG BIG ah! =P



my biggest win on wahjong so far! WOOHOO. 9 台!!!




facebook is REALLY overwhelming,
i browsed through a few requests, then clicked "ignore all" to clear all requests
there are juz TOO MANY to manage
i wonder how everyone stays on it
the only interesting quiz i did::



0 driftsSs..
gear uP!

Tuesday, February 05, 2008
STEAMBOAT.CNY DECO.NAILART!

03 feb, sun
met up with Vivian & Seok Chuan for steamboat!
we had it at la mei zi @ bugis, YUMX.



=)






& we took a train to PS juz to have carl's junior's fries!
haha! -.-"

04 feb, mon
collected 5kg of bak kwa from Vivian today!
hoho. muz be really tough for her to bring these for me!
thank you!! =)

had kfc for dinner,
hoho.
juz felt like eating some fried stuff! oops.

my department decorated our area in the office
with some chinese new year stuff! hoho.
nice~



decos!



that's me on a table, hanging stuff up!




05 feb, tue
spent some of our lunchtime to fold fishes out of angbaos!
Krista was our teacher! hoho.




Qiuyi came to my house to do some nailart!
wahaha.
it's kidda fun! =P



my first-time-manicured nails! =P

0 driftsSs..
gear uP!

Saturday, February 02, 2008
K1.DISI.SUBWAY!

28 jan, mon
happy birthday, Sharon!
hope you liked the celebration last sat, hoho!
not poisoned, are you? =P

was walking to the train station when i saw big boards like this::



HUH?




i checked out the website - k1 karting,
then, ohHhHhHh~
they will be holding a karting event here in cck this sunday! woah.





the event~


30 jan, wed
my sister came back from malacca today!
apparently she also went to sarawak, brunei,etc.!
wow.
i went to drive (!!!) her home, hoho.

31 jan, thu
it's Disi's last day at J.D. Power today
she's a really bubbly girl,
guess we're all gonna miss her crankiness alot!



what a prank played on Disi!






played badminton after work, woohoo.
thanks to Cecilia for lending us her rackets,
even though she couldn't make it today

01 feb, fri
there was a big company meeting this morning
where all of us had to gather early at 9am,
& sat in for a long meeting
=.=zZz

played badminton after work again!
great~ =)

02 feb, sat
went k-lunch with Bec & Qiuyi
it's so freaking cold inside! brrr~

shopped around jurong point with Qiuyi
& settled at subway for dinner
kidda love sandwiches like these! yumx.



the original sandwich



look how we'd re-arranged our cucumbers & tomatoes, hoho.




chinese new year is round the corner!
& look at my house!!!



0 driftsSs..
gear uP!