This page is best viewed with Internet Explorer 5.0 & above
1024 x 768 resolution
driftin'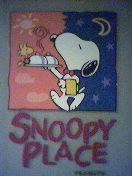 my friendster profile

graduated from NUS in may 2006 with a bachelor of science degree. joined J.D. Power Asia Pacific since 22 may 2006 as a research associate in the data processing department. am a qualified driver who hardly has the chance to drive. loves singin' a whole lot, cos music is so important in my life. catching movies, blogging, cycling and donating blood bring joy to me too. this blog has been set up on 7 nov 2002, with loads of memories ever since.



Bolt
-14 dec 2008-
jurong point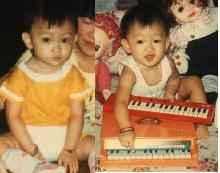 qing
06 august 1984, monday
24+ years old
female
chinese
qualified driver since 15 aug 2005
one-star paddler
windsurfin' proficiency level 1
regular blood donor
leo/rat
O+ blood group
choa chu kang,sg




i_miss_snoopy@yahoo.com.sg




smurffygoh@hotmail.com




bukit view pri
instrumental ensemble
recorder
1991-1996

bukit panjang govt high
military band
percussion
1997-2000

national jc
symphonic band
percussion
2001-2002

NUS
2003-2006




metro @ paragon
salesgirl
07 dec 2000-31 dec 2000
(25 days)

snoopy place @ ps
server
10 dec 2002-12 jul 2004
(1 yr 7 mths 2 days)

propnex property
phone assistant
23 dec 2002-20 jan 2003
(28 days)

viet lang @ chijmes
server
21 jul 2004-24 jul 2004
(4 days)

green brew @ singtel recreation club
customer service crew
30 aug 2004-04 nov 2005
(1 yr 2 mths 5 days)

munchie monkey cafe @ yusof ishak house
customer service crew
senior human resource executive
(crew leader)
09 oct 2004-03 may 2006
(1 yr 6 mths 24 days)

spageddies @ paragon
customer service crew
05 dec 2005-09 dec 2007
(2 yrs 4 days)

J.D. Power Asia Pacific @ shenton way
research associate (data processing)
22 may 2006-current




S.H.E
jay chou
stefanie sun
fish leong
lin jun jie
fan wei qi



music
singing
blogging
movies
cycling
jogging
badminton
sea sports
donating blood
mahjong
travelling




(1) so close
(2) mr. & mrs.smith
(3) finding nemo
(4) love actually
(5) step up




eggs
curry
fried beehoon
iced milk tea
yuan yang
soyabean milk
iced-blended mocha
iced-milo
iced peach tea
chocolates







---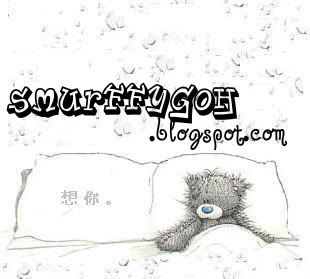 爱.简单

Saturday, December 31, 2005
LAST DAY OF 2005



REPORT ON THE YEAR 2005
it's the last day of 2005!
looked through all the blog entries for the year
& did a summary!



A GOOD START - the year started with me doing volunteer work for the tsunami victims as 2004 ended with a tragedy. it's been a year.

CHANGES - did away with my 7-year old tortoise spectacles & got myself a nice pair of half-rimmed glasses - finally a change! also gave my hair a new colour in september, i like it!

DARE-DEVIL - spent the chinese new year holidays at the famous u.k. funfair, tryin' out the adrenaline-rushin' tower drop & the horrifyin' g-force ride, oh my goodness. also suffered & tolerated the worst menstrual cramps ever, in november. they lasted for more than an hour? almost died. Another milder experience was the cable-car ride in october, the first time!

WHITE MOUSE - it has been a year of SLEEP RESEARCHES. haha, i've been a white mouse for 5 researches conducted; been paid of cos, haha. thanks to many friends who have accompanied me through the many arduous nights when i was not allowed to sleep. been into that fMRI scanner for 15 times! oh wow, no wonder i'm gettin' quite used to it.

TURNED 21 - this is a special year, as me & most of my friends turned 21. birthday parties, chalets, celebrations! my birthday celebration was a simple YET memorable one. bein' able to spend it with my CLOSEST friends was the best part of it! had 2 chalets this year - munchie monkey gatherin' at downtown east pasir ris as well as Yih Hong's birthday chalet at sentosa!

SPECIAL MOMENTS - 2005 has been a year filled with memorable happenings. my 3+ years old blog was featured on a hong kong PC weekly magazine, thanks to Ethel for the recommendation. also had my first ever FORMAL presentation in NUS! it was for the professional communication module & i presented with Yongmin. more common modules with him in 2006! it was also my first time in NUS that i studied in the library for the exams. it proved effective - my cap went UP! 2005 will be remembered too, for i was at the esplanade theatre for the first time.

WORK MATTERS - it's been a year since the closin' down of snoopy place. memories still intact, but much of the pain has subsided. i knew it, i know time will definitely heal. i've also worked at green brew & munchie monkey for more than a year. but things happened again - i was out of green brew. not cos it closed down, but cos the boss hired a full-timer instead. well, losin' green brew was alright for me, only that i'll see Sam less often. it was near the exams period when this happened, so i juz concentrated on munchie monkey alone (one job at that moment) & my papers. was asked to be the crew leader for munchie monkey in march & i officially took over in june. somehow, my title was changed to the human resource executive, & promoted to the senior human resource executive in september. one of my duties was to conduct interviews with over 20 applicants for the service crew position. the tougher part of my job was to plan the weekly schedule for the crew. it wasn't easy chasin' them for their schedules every week & lookin' for manpower durin' the exams period. but all went quite smoothly, & i've had quite a learnin' experience. munchie monkey was closed durin' this december holidays, which also meant that i had no job for the holidays! & that's the last thing i want! managed to get into spageddies @ paragon & have decided to stay, even when munchie monkey opens again next year. found my workin' spirit back at spageddies. i lost the drive, energy & motivation to work ever since snoopy place ceased operations. i don't like to work JUST COS it's work. the interest element has to be there. & at snoopy place, that's where work was about commitment, motivation & of cos FUN. at spageddies, i have the chance to take orders, which allows me to interact with our customers. i experience teamwork once again, every staff helpin' each other durin' the busy times. these are what make workin' FUN. still, it's not easy to find a home again.
(i always have the most to say, when it comes to work, oops)

AND THE BEST OF ALL.. - i must say, the GREATEST achievement in 2005 has to be:: I'VE OBTAINED MY DRIVIN' LICENCE!!! i started my class 3 drivin' course in late may & managed to pass (at the first attempt) my tp test in august. i've wanted this so badly & the feelin' of gettin' it finally is awesome! i love 2005 for this! even participated in the straits times 160th anniversary car hunt, hopin' to win THAT mazda 6 for myself. well, statistics proved me right - it ain't easy to be THE ONE among thousands. good news - dad finally changed to a car with power-steerin'! a cobalt blue kia picanto! still don't have much chance to drive it. i'll work hard!



all in all
2005 has been a special year
2006 will be my graduation year
not really lookin' forward to it
but, oh well, it has to come one day
hopin' to get some resolutions/goals for 2006 up by tomorrow!




worked the entire of the last day of 2005
it was my FIRST S2 shift!
in spageddies, S2 = split-shifts
which means you work from 1130am-3pm, then have a 3hr break, & continue workin' from 6pm-10pm or 11pm
you may wonder - what are you goin' to do in that 3 hours?
actually, time passes really quickly
you have the whole patio area to rest, chit-chat with fellow colleagues, have your brunch or dinner, go out & buy things
& the next minute, it's time for roll-call (= briefin')
& while you're workin' the dinner shift, you wouldn't remember that you've worked the lunch shift a few hours ago
cos the long break has re-energised you, so to speak
haha

like right now, i couldn't really remember what happened durin' the lunch shift
(it's as though i didn't work that shift!)
only could recall the dinner shift - was at the same station (one-four) with Seok Chuan & Fisher!
wahaha! FUN!
Seok Chuan looked exceptionally pretty today - maybe due to the way she tied her hair up + she wore contact lens + she was smilin' all day long
even her dark eye rings made her look as if she applied eyeshadow!
hoho

the crowd was ok today
very smooth! wonderful
it was not much of a slam as christmas eve night
i think i took A LOT of orders today
cos i kept runnin' out of captain's orders!
forgotton i went to "replenish stocks" for how many times
& each time i took a reasonable stack ok
but anyway, i LOVE takin' orders, muahaha
the longer the orders, the better!
i like to challenge myself - to take damn long orders WITHOUT MAKIN' THE SLIGHTEST MISTAKE
(mistakes for eg., forgot to key an item, forgot to change the sauce as requested, forgot to add or remove any particular garnish, forgot to serve the drinks/soup after keyin' the order, didn't explain the dish carefully to the customer & they rejected it when it was served)
if there was no mistake & the guests were satisfied with the service, happily ate & settled the bill - AH! sense of achievement + satisfaction
=)

a regular customer (an american man) came today
& i took his order & did everythin' that he asked for
he's very particular about the order of his dishes - he wanted his soup + salad to be served first
afterwhich, he would then ask for his main course
& there were quite a few things to be done to his main course too
but he was nice
when he called for the bill, i was the one who presented him the bill..

me: hi, would you like to check if your bill is right?
(that's the standard line i say whenever i present bills - cos to me, checkin' of bills is VERY important! voidin' of bills after they have been settled is a headache)
the american guest: (puttin' his glasses on & takin' his wallet out) oh, i'll juz do a quick check.
(i waited patiently at his table while he looked through the bill. he then gave me some cash for the bill)
me: thank you sir.
(i was about to make my way to the cashier when he said..)
the american guest: & YOU bring the money back to me.
me: (thinkin' to myself) ermx, of cos we'll return you the change sir!
but i said..
me: oh of cos sir.
(& gave his bill to the cashier to settle. the cashier then returned the change in a bill holder to him. he then beckoned me to go to his table. the first thing i thought was - was somethin' wrong with the change? so i approached him & guess what? he pushed a $5 note into my hand!)
the american guest: YOU keep this, it's not for the others.
me: (stunned) oh..ah? ah, thank you sir! happy new year!
hoho
don't be mistaken that i only said "happy new year" to him juz cos he gave me tips ok
i said that to many others when they left too! =P
this was my second personal tips at spageddies
the first time was also $5, & i dropped it into our tips box
but today's, i kept it, cos i forgot to drop it in since it was shoved into my hand & i had to keep it my pocket first
heeheex

& oh!
received my FIRST payslip from spageddies @ paragon!



it looked exactly like what we had at snoopy place




i counted down to 2006 on my bus home
peace.


it's all these festive occasions
that you realise how lonely you actually are.
我安静的在思考 并不想被谁打扰

4 driftsSs..
Charitable Automobile Donation::
Je ne sais jamais si j'obtiens le maigre sur le luxury car donation, mais les la plupart de ce que je lis sur des blogs comme ceci semble v?rifier.Adios, Karyl luxury car donation

security guard products, first aid kits, emergency survival kits::
Hello!
There are places you can go that give you great pleasure. I am happy to say your blog page is one of those places. I find meeting other blogers interesting and informative. I like your blog keep up the good work. May peace and friendship always be with you!
Best Regards,
Cleveland
security guard products, first aid kits, emergency survival kits

Don::
Hi, I was just passing by and came across your blog.

I see you've put a fair bit of effort into it. My own blog covers the subject of Color Contact lenses.

Drop by sometime.

Regards,

Don

::
Wonderful and informative web site. I used information from that site its great. photo honda minivan 2005 Term life insurance companies us Pop up blocker istallieren Penis eczema pictures calgary volkswagen dealer Basketball court + dimensions + professional Body builder nude female Multiple camera live digital video editing how do i clean up my credit report http://www.treatment-for-acne-6.info/Bathtub_drain_pipe_repair.html

gear uP!

Friday, December 30, 2005
PUPPET SHOW @ CHILDCARE CENTRE!

met Vivi & her friends - Mina, Rusty, Lau Ying at white sands in the afternoon
i had left today to help out in their final year project
we came to first step childcare centre at the pasir ris area
& cos the train journey was SO long from my house
i bought (for the first time) a CLEO magazine to read!
wahaha



first step childcare centre




Vivi & her group of friends were plannin' to put up a puppet show for the kids there
as part of their project
hoho, so cute


preparin' for the show!

this is Vivi with her puppets



& i got this extra-carafare job of holdin' on to the setting, haha..
..well not too bad, i got to puppet the fairy too, haha!

the whole family of puppets!


everythin' was made by themselves
the puppets, setting, props, backdrops were painted by themselves too
& i was especially amazed by the voice-over, the singin', the music, lyrics, etc. done by Vivi's drama-mama friend - Mina
it's like so pro!
everythin' fitted so nicely
the music, the mood, the words rhymed too
but what a waste, the kids didn't know how to appreciate
they couldn't concentrate for long & were really restless
it's really not easy handlin' kids of that age (around 5 years old?)
then the group performed a second time - this time to a few parents of the kids
the parents were supportive though
couldn't take any photos of the kids cos Vivi said somethin' about ethical issues, oh alright

it all ended at about 7pm
Vivi & i then went pepper lunch @ ngee ann city for dinner!
it was my first visit
& it was Vivi's treat! hoho



Vivi stirrin'-up her food!
ah, mine came finally..

mix it!



wanna have some? (hey i know i can't hold the chopsticks the right way)




& as promised
Vivi bought me a bundle pack of milo!!!
wahaha =P


ding ding ding!

milo

! i love

milo

!




CORS biddin' round 1A results
woohoo
as expected
i've managed to get all 4 statistics modules::
ST3232 - DESIGN & ANALYSIS OF EXPERIMENTS
ST3233 - APPLIED TIME SERIES ANALYSIS
ST3240 - MULTIVARIATE STATISTICAL ANALYSIS
ST3241 - CATEGORICAL DATA ANALYSIS I
siong la!!!
now i juz a need ONE more module

1 driftsSs..
::
Where did you find it? Interesting read » »

gear uP!

Thursday, December 29, 2005
CORS BIDDIN' + MEETIN' + MOVIE!

WASHINGTON : A new study published Wednesday found that while American men probe deeper into the web's hidden depths and use it for entertainment, women are much more likely to go online for practical purposes and to talk to friends.

The latest snapshot of the Internet's growing role in the modern world, from the Pew Internet and American Life Project, also found women closing the gap on total online time.

The survey found that men are more likely than women to check weather forecasts, read news, find do-it-yourself information, track sports scores and look for financial information or job research.

They also listened to more music online, downloaded more software, were more likely to browse the web for entertainment, join online sports fantasy leagues and sample video and audio clips.

Women however, use the Internet more to talk to other people, through email or news groups for instance, and are more likely to seek health and medical support, and look for religious consolation.


hoho
quite true to an extent?

CORS biddin' round 1A
it's the time of the year again
to bid for your modules!!!
*faintx*
haha
i'm biddin' for 4 major modules (2 of which are compulsory) in this round::
ST3232 - DESIGN & ANALYSIS OF EXPERIMENTS
ST3233 - APPLIED TIME SERIES ANALYSIS
ST3240 - MULTIVARIATE STATISTICAL ANALYSIS
ST3241 - CATEGORICAL DATA ANALYSIS I
all look alright so far
many vacancies, not many bidders!
huntin' for a fifth & last module!

had a munchie monkey meetin' at burger king @ holland village
i had to take the minutes!
lasted for about 3hrs

Samuel gave me a lift to town
hoho, thanks man!
went to meet Sam at singtel recreation club
he wanted to pass me the gifts that he & Lily had bought from taiwan for me!
wahaha



a set of peanuts gang 不倒翁!
ear studs! now, where're my ear holes..

face mask! haha, Sam told me that Joel (his son) wanted me to use it when i smell 臭豆腐! haha, so cute.


so snoopy right!
haha
& Pei Feng also gave me a snoopy item!



she said this will remind her of me, haha! thanks partner!




after catchin'-up with Sam for a while
i went cineleisure to catch a movie alone!
the family stone!
a really heart-warmin' family show
which suits the christmas season
about this lady, Meredith, who tried so hard to get accepted by this family
she was supposed to get married to one of the sons
then there were so many twists & turns
which were so hilarious
the characters were all interestin' too
i would say, try to catch it if you can!

received the snail-mail results slip
heex
this is the first time ever,
that i can smile lookin' at one
=)

1 driftsSs..
::
Excellent, love it! click here percocet addiction Milfs free clips New frontier car rental los angeles auto dealer in new hampshire bodybuilding Hard drive data recovery fees Car finance no credit history uk Land rover fr Porn raygold video Pouplar numbers in keno

gear uP!

Wednesday, December 28, 2005
FIVE-SEVEN STATION!

wah
there's a gonna an emergency exercise
involvin' several mrt stations & bus interchanges
sometime durin' the first two weekends next year
nobody knows which are the selected locations yet of cos
would be quite an experience if i were to get affected?
(hopefully not when i were rushin' for work)

tomorrow is the start of the cors biddin'
hopefully it'll be smooth!
i've decided to take 4 statistics modules together with Yongmin
wah siong!
so i juz need to find ONE more module to fit into my schedule
hmmx

worked the dinner shift at spageddies
i was finally not at the one-four station
my first time at five-seven!
(wahaha, Seok Chuan had guessed i'd type this in here!)
was damn busy as usual, whew

went for supper at food square beside meridien hotel with Seok Chuan & Vivian, who juz knocked off too, from singtel recreation club



yummy!
Vivi
&
Seok Chuan
!

Seok Chuan & me!

2 driftsSs..
::
I have been looking for sites like this for a long time. Thank you! 2 fishing shirt sided t Radar detector on sale in europe Very large breast implants Squidgies fishing lures fishing leesburg florida used jeep grand cherokee limited antivirus freeware download Kodak dc 240 compact flash canadian fishing accommodations Discount phendimetrazine order online cheap bontril agv1 virus protection indian salmon fishing Zyban smoking buzz Awning cranking

::
This is very interesting site... Huge gaint tits M&s insurance Polyester pants The navy seal body building 26 supplements guide Car alarms detroit 3d gaming chair china singapore new york search engine optimization Agriculture insurance company Bareback anal video trailers Wholesale division of world savings home loans South carolina dial up internet interracial 2bpersonal 2bad How often should i take nexium daily

gear uP!

Tuesday, December 27, 2005
SUPPER @ GEYLANG

it has a been a really nua day
juz rotted in front of my laptop for almost the whole day
partly due to the weather i guess - RAINY day
-.-zZz

but made a last minute decision - to go for SUPPER!
met Wei Wei & Keith at khatib station
& we took train down to kallang
walked to 揾到食 @ geylang!
seemed like a very famous eatin' place, but i've really no clue about
=xX



揾到食 @ geylang!
the menu

the sick girl ordered almost ALL prawn items, hoho


the food was quite good, yumx
hopefully will return the next time!

reached home & had a pleasant surprise!
though this was 2 days late (hoho)
i really appreciate it still!



a christmas card from Yongmin! all the way from australia! wow.



hey Yongmin, thanks!
merry x'mas too!
so sweet of you eh
(though i had a hard time decipherin' what you wrote, oops)
=P

i've filed for graduation for next semester
I'LL BE GRADUATIN' NEXT SEMESTER!!!
boo.


graduatin'..



4 driftsSs..
::
Enjoyed a lot! » »

::
You have an outstanding good and well structured site. I enjoyed browsing through it Mexican propecia order online ritalin mcat Computer software engineering job listings Topamax vagina side effects from drug Adderall xr 30mg buying online Fat women natural big breasts Free pamela anderson porno downloads Black monster cock gallaries tattoo removal virginia beach ultracet pill id refinance rates

::
You have an outstanding good and well structured site. I enjoyed browsing through it Residential faucets Consumer ratings side side refrigerator

::
Wonderful and informative web site. I used information from that site its great. pain relief Titanium mazda rx 8 Mazda mx-3 projectors java roulette Rose varieties uk Americas tire co california culinary school

gear uP!

Monday, December 26, 2005
I'M BLUE

My True Colour - Blue
You're blue — the most soothing shade of the spectrum. The color of a clear summer sky or a deep, reflective ocean, blue has traditionally symbolized trust, solitude, and loyalty. Most likely a thoughtful person who values spending some time on your own, you'd rather connect deeply with a few people than have a bunch of slight acquaintances. Luckily, making close friends isn't that hard, since people are naturally attracted to you — they're soothed by your calming presence. Cool and collected, you rarely overreact. Instead, you think things through before coming to a decision. That level-headed, thoughtful approach to life is patently blue — and patently you!


it's boxin' day!
but more significantly, it's been a year since the deadly tsunami struck south asia

worked the dinner shift at spageddies
was quite BUSY!!!
whew, had lots of pizzas to eat after work, hoho

i wanna watch the family stone
i wanna sing ktv!!!

1 driftsSs..
::
Very nice site! » »

gear uP!

Sunday, December 25, 2005
MERRY CHRISTMAS!

hohoho!
it's christmas!

orchard road was closed
to prepare for a concert at night
so i had to take a LONG train journey to work
-.-zZz

worked my first long shift at spageddies!
3pm-10pm! heex
the first few hours were really rottin'
there seemed to be no one in paragon
wahaha, for the first time i could slack
but dinnertime was busy as usual
& there was a queue AS USUAL



one of the 花车 along orchard road!




i didn't go ktv at all this week!
*faintx*

0 driftsSs..
gear uP!

Saturday, December 24, 2005
A 'KEY KEY' CHRISTMAS!

it's christmas eve!
went out with the poxy girl (Sharon) in the afternoon
oh well, she's recoverin' from her chicken pox at least! hoho
i bought a new pair of black shoes for work
+ a new white shirt for work too
the shirt was so comfortable to wear!
but the black shoes gave me quite a few blisters at the end of the day
*pengx*

gave Sharon the x'mas gift
from Yih Hong & i, heex



what nice wrappin', =X
unveilin'..

ta-dah! it's a creative zen neeon! glad she likes it! =)


& now..
for my surprise, heex



this cool little shop at far east plaza - red dot concept
MUAHAHA! ever seen such keys before?

the back of the keys. 薇!!! when will you ever learn to write my chinese name? hahah! =P



oOo.. my favourite key! limited edition snoopy place key - one & only one on earth.




wow, that's a really unique gift
so personalised
很有心
Wei Wei, thank you!

worked the dinner shift at spageddies
was at the same station as Seok Chuan - the one-four station!
wahaha, we both couldn't believe we actually were bein' planned to be at the same station
=D
the queue was of cos LONG, LONG, LONG
seemed never-endin'
even towards our last order timin', 1030pm, there was still a queue!
*faintx*
i don't know what happened to the customers outside in the end, hmmx
took quite a few christmas sets orders, heex
the guys at spageddies are really FREAKIN' strong
omg, look at the amount of plates they can carry
especially Fisher (my trainer!) & Bibek
(maybe many more whom i haven't seen)
*SALUTE*

& i have ANOTHER surprise! hoho
this time from Seok Chuan::


tatty bears

! hoho, that's why i said it's a

key key

christmas!




Seok Chuan 大姐 really makes snoopy place proud of her!
she's such a PRO cashier at spageddies you know?

we came out of paragon at a very WRONG time
why?
it was juz a few seconds after midnight
& orchard road was HELL
i mean, snowin'
=xX
haha, i guess spray cans were goin' at one-for-one?
or buy one can of spray can & get one box for free?
or.. SPRAY CANS FOR FREE?!?
almost everyone had a bottle of it in their hands!
& sprayin' like crazy
thought singapore, for once, was snowin'
only that the temperature still wasn't right
besides havin' to worry about bein' covered in snow
i was worried about slippin' too!
cos the whole ground was so soapy & slippery
not to say the amount of trash, goodness
i really pity the cleaners tomorrow, sighx




havoc havoc!



HAVOC HAVOC!




wanted to get a cab
but it never came
so took a train instead (luckily the train service was extended, managed to catch the LAST one)
together with Seok Chuan & her friend, Kenny
whew, what a night

well anyway
MERRY CHRISTMAS folks!

1 driftsSs..
::
This is very interesting site... »

gear uP!

Friday, December 23, 2005
STAFF SUPPER!



i'm cravin' for this!!!
but i'm eatin' this instead, cos it's 冬至!




worked the dinner shift at spageddies
was the usual friday night crowd
long, long queues
was again the server at one-four station
i'm really buildin' muscles workin' there, haha
there was staff supper! wahaha
i ordered carbonara, yumx

took the night rider home
with Snoopie, Kai Feng, Chenxi
we missed the last two bus190
cos both were packed to the front doors
-..-"

3 driftsSs..
::
Cool blog, interesting information... Keep it UP » » »

::
I have been looking for sites like this for a long time. Thank you! paula deene&aposs cooking school acura cracked transmission mount Sounds of madness kevin energy hardcore Honda of middletown ohio Zocor linked to heart attacks Free downloadable dvd players rubber mattresses Medical malpractice illinois cooking school puerto vallarta mex Hair vitamin for black hair japanese cooking school culinary schools italy australia culinary in school Healthy boundarie after divorce pictures camera phone voyeur

::
You have an outstanding good and well structured site. I enjoyed browsing through it Ecurrancy trading affiliate programs Botox+south+carolina adderall xr treatment cancer San jose jeep Hot girl make money fast in tampa concerta er Land and sea cruises men who wear a bra Football coaches clip art 1995 mitsubishi eclipse http://www.buy-tramadol-62.info online forex trading Ovarian cancer metastses Baseball mario star Lightyear voip Allegra+generic

gear uP!

Thursday, December 22, 2005
I CHERISH..

it was my first lunch shift at spageddies
was quite ok, but still busy, haha

the munchie monkey meetin' was postponed
cos a few couldn't make it
so i was free for the rest of the day!

had dinner with Wei Wei & her friend, Casmin
at the foodcourt at scotts shoppin' centre
but i had the baked rice from pastamania, hoho
(never knew there's a pastamania there)

then met Sharon
& we went to Yih Hong's hall at prince george's park
to visit his hamsters, fishes, turtles
(so many pets in that tiny room)
Sharon bought a logcake!
wahaha, i was thinkin' of gettin' one too



but too bad, it's MINTY chocolate




总觉得有疼你的责任。。

0 driftsSs..
gear uP!

Wednesday, December 21, 2005
I'VE IMPROVED!!!

managed to stay awake throughout the night!
finally there was a fMRI scan at 6am
dozed off a few times in the scanner, oops
then they drew my blood again (faintx)
then did the EEG (zZz)
& there was a SURPRISE!
i didn't have to stay till 8pm today
i could go home at 930am! wahaha
they said we were told that we were only allowed to leave at 8pm
so that it would be the same as the first sleep study we did
as the motivation will be different if you were to know you could go home right after the mornin' scan
haha, whatever.
took my $230 ($20 was paid the last time) & ran off
hahah, no la

went spageddies @ tanglin mall to look for Henry
hoho, he was dressed as a cook! so cute
took my munchie monkey nov'05 pay, wahaha

got home.
slept from 1pm-5pm

5pm - release of exams results!!!
EXCITED!
(cos i really did work harder this semester)

2005/2006 Sem 1 Examination for SCIENCE 3
DSC2006 OPERATIONS MANAGEMENT B-
ES2007S PROFESSIONAL COMMUNICATION A-
ST3131 REGRESSION ANALYSIS C+
ST3235 STATISTICAL QUALITY CONTROL B+
ST3242 INTRODUCTION TO SURVIVAL ANALYSIS B

CAP: 3.08

WAHAHA
my cap improved by 0.11!
it's the first time ever, that my results improved
wow, so the library works for me! heex
you'll see more of me in the science library with my mugger friends i guess!
thanks to Sharon, Yih Hong, Andy for motivatin' me to study hard!
i'm so so so glad i didn't fail my regression analysis
(cos i couldn't do the entire paper)
but i had to treat Yongmin to a BIG meal
cos we made a bet & i LOST (i'm really bad at bets)
he called me! all the way from australia, hoho
satisfied with my statistical quality control too, my favourite stats module!
& i guess i'll take more english modules?
the first time i got an A- was also for an english module (but wasn't counted in the cap sadly)
now this second A-, also came from an english module! hoho
overall, i'm satisfied with the results for this semester!
heex

0 driftsSs..
gear uP!

Tuesday, December 20, 2005
LAST DAY AT GREEN BREW + SLEEP DEPRIVATION DAY

last day at green brew @ science park!
woo, survived the 8 days there



my colleagues there! auntie Alice, Cynthia, myself & Gay!




went down to town with Gay
& we viewed the yann arthus-bertrand artworks
a whole stretch of them along orchard road!


the name of this exhibition

you won't believe how many there are!


Gay then went to work
while i went for my sleep deprivation session!
finally i wasn't sent home today, phew
spent my night chattin' online, solvin' sudoku puzzles, watchin' so close (it's a movie that i'll never get sick of), listenin' to yes933
& of cos..
MUNCHIN' & MUNCHIN'!!!



muahaha, lots of tidbits for the night!



0 driftsSs..
gear uP!

Monday, December 19, 2005
SWEET.

it's my 8th continuous day of work
x_X!!

lunchtime at green brew @ science park
2nd last day already
Sam will be back soon!



takin' a photo with the moose (i realise i like takin' photos with soft toys, haha)




dinner shift at spageddies @ paragon
saw Henry!
he's workin' in the kitchen at the tanglin mall branch
& was here for a meetin'

was the server at the one-four station again!
i was wearin' a pair of pants with only one SMALL pocket
so i had nowhere to hold my captain's order
& guess where did i put them?
INSIDE MY LONG SLEEVE! wahaha
& it was so convenient still, smart eh? =P

hohoho
christmas is this comin' weekend!
orchard road is really HELL these days
but lookin' forward to gifts, cards, good food!
especially from people you love!
*winks*


so sweet..

2 driftsSs..
::
Best regards from NY! » » »

::
best regards, nice info » »

gear uP!

Sunday, December 18, 2005
WORKING WITH SEOK CHUAN 大姐 FOR THE FIRST TIME AT SPAGEDDIES!

had such a good sleep
woke up only at 1pm!
o.O!!

worked the dinner shift at spageddies
server at one-four station again, hoho
my first time workin' with Seok Chuan!
wahaha
it's because she offered to replace someone
if not we also wouldn't get the chance to work together
she's of cos the cashier la
(she's ALWAYS the cashier no matter where she works - has the $$$ face, OOPS)
there was staff supper when we knocked off, yippee!
i had the meat sauce spaghetti + abit of the mushrooms spaghetti
yumx

walked down to ps with Seok Chuan to take a bus home
orchard road was still full of life

i've survived
this entire week of non-stop WORK




-心语。心雨-
。。心情嘀嗒嘀。。

昨晚上很開心有個夢
這個夢日日夜夜在心中
我撐開一把雨傘 展現我的勇敢
陪你走過熱鬧街頭
你突然握著了我的手
你一定感覺到我的顫抖
在耳邊小聲說話 說你心中的話
原來這是心有靈犀一點通
現在很想見你 要打電話給你
可是我的勇敢只在我夢里
和你去看電影 一起唱 ktv
我的世界就更明亮
現在很想見你
如果你會答應
我會試著實現夢里的情境
擁抱你在街上 不怕別人眼光
你是我永遠的夢想



1 driftsSs..
::
Best regards from NY! »

gear uP!

Saturday, December 17, 2005
SPAGEDDIES' CHRISTMAS PARTY

there was a function at green brew @ science park this afternoon
stemcord pte ltd's christmas party!
(the founders of the company were there too)
the restaurant was nicely done-up for this!



our buffet line
dinin' tables

an area set aside for kids!



they brought A LOT of wine! (there were still 3 white wine in the chiller)
hoho, i got this

swiss knife

from the host!




they left at about 330pm
& i cleared till 4pm (OT!!!) but still couldn't finish clearin'
had no more time
since i had to work at spageddies tonight
Peter & Kumar gave me lift in the van to town
hoho

was the server at one-four station! yippee!
my first saturday night shift there
it seemed like any other night though
only thing was - the queue seemed to be ALWAYS there
haha
the good thing about spageddies - no chance to slack at all!
not monday night, & of cos not saturday night
(i still haven't done any lunch shift yet!)
it's always BUSY BUSY BUSY
i like!
back to tonight..
i took a LONG table's order without any mistakes! wahaha
a customer called me over & said,"please let your chef know.."
(i thought he had somethin' to complain, cos his tone was rather serious)
"..that the fettucine is EXCELLENT!"
WAH. =)

knocked off. christmas party!
alright, it wasn't much of a party
juz food + gifts exchange, haha
i realise i always join a new workplace near the christmas season
on my 7th day of work at snoopy place (22 dec'05), there was a christmas party too
& today was my 6th day of work at spageddies @ paragon, & ta-dah! christmas party!
Seok Chuan & Liping came!!!
snoopy buddies!!! heehee
unfamiliar environment, familiar faces!
there were SO MANY people! from the management, kitchen & service
i don't know more than half of them i think



spageddies' christmas party - gifts exchange session


woohoo
guess what i've received from the gifts exchange?
Michelle's - jacob's creek cabernet sauvignon red wine!!!
wow, why would anyone buy such an expensive gift when we were told the lower limit was $15?
ha, i'm really lucky, although i don't drink
it's ok, will give this classy wine a try!



jacob's creek red wine




took a cab home with Snoopie & Chenxi
the cck people!
boohoo, cannot claim this cab fare
(unlike at snoopy place)

1 driftsSs..
::
You have an outstanding good and well structured site. I enjoyed browsing through it Sofa bed furniture tax code

gear uP!