This page is best viewed with Internet Explorer 5.0 & above
1024 x 768 resolution
driftin'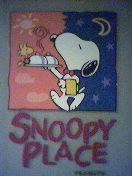 my friendster profile

graduated from NUS in may 2006 with a bachelor of science degree. joined J.D. Power Asia Pacific since 22 may 2006 as a research associate in the data processing department. am a qualified driver who hardly has the chance to drive. loves singin' a whole lot, cos music is so important in my life. catching movies, blogging, cycling and donating blood bring joy to me too. this blog has been set up on 7 nov 2002, with loads of memories ever since.



Bolt
-14 dec 2008-
jurong point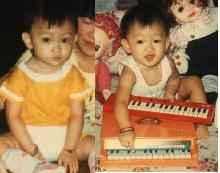 qing
06 august 1984, monday
24+ years old
female
chinese
qualified driver since 15 aug 2005
one-star paddler
windsurfin' proficiency level 1
regular blood donor
leo/rat
O+ blood group
choa chu kang,sg




i_miss_snoopy@yahoo.com.sg




smurffygoh@hotmail.com




bukit view pri
instrumental ensemble
recorder
1991-1996

bukit panjang govt high
military band
percussion
1997-2000

national jc
symphonic band
percussion
2001-2002

NUS
2003-2006




metro @ paragon
salesgirl
07 dec 2000-31 dec 2000
(25 days)

snoopy place @ ps
server
10 dec 2002-12 jul 2004
(1 yr 7 mths 2 days)

propnex property
phone assistant
23 dec 2002-20 jan 2003
(28 days)

viet lang @ chijmes
server
21 jul 2004-24 jul 2004
(4 days)

green brew @ singtel recreation club
customer service crew
30 aug 2004-04 nov 2005
(1 yr 2 mths 5 days)

munchie monkey cafe @ yusof ishak house
customer service crew
senior human resource executive
(crew leader)
09 oct 2004-03 may 2006
(1 yr 6 mths 24 days)

spageddies @ paragon
customer service crew
05 dec 2005-09 dec 2007
(2 yrs 4 days)

J.D. Power Asia Pacific @ shenton way
research associate (data processing)
22 may 2006-current




S.H.E
jay chou
stefanie sun
fish leong
lin jun jie
fan wei qi



music
singing
blogging
movies
cycling
jogging
badminton
sea sports
donating blood
mahjong
travelling




(1) so close
(2) mr. & mrs.smith
(3) finding nemo
(4) love actually
(5) step up




eggs
curry
fried beehoon
iced milk tea
yuan yang
soyabean milk
iced-blended mocha
iced-milo
iced peach tea
chocolates







---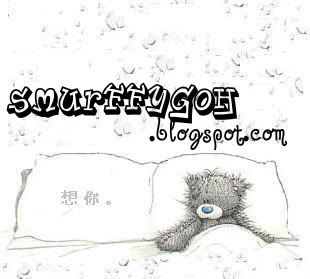 爱.简单

Tuesday, July 31, 2007
ON MC!

on MC today!
hoho.
it's only the second time that i'm taking MC since i joined this company
& it's the FIRST time for this year!
hoho.

i didn't stay at home though! oops. =xX
met up with Wei Wei & Keith
& *AHEM* we had an early dinner at bakers inn
haha.
lalala.

thank you, Wei Wei,
for the sweet little gesture! =)
she gave me a bottle of vinegar drink (with suan mei)
it soothes the throat! heex.

met up with Fabian at lot 1 too
watched him play a game of billard with his friend
the billard table is freaking BIG la!
i think 2 people can sleep on it
haha

0 driftsSs..
gear uP!

Monday, July 30, 2007
DOC!

back to office,
without my voice! boo. =/
it's not easy communicating with colleagues, you know
& i dread it when the phone rings, argh.
i wrote a BIG note standing on table saying,
"I LOST MY VOICE!!!"
haha.
i then added one more line to it
"(Has anyone found it?)"
=P

lunched-in today
had congee again
(what else can i eat?)
the rest of them had that too, haha.

visited a clinic at yew tee after work
the doctor prescribed me 2 types of tablets - one for cough, another for sore throat
& also one-day MC for tomorrow! hoho.



unfit for work! HAHA. kua zhang lei.



0 driftsSs..
gear uP!

Sunday, July 29, 2007
RAINY LAZY SUNDAY.

it was a laze-at-home sunday
i couldn't go to work at spageddies
cos i was coughing badly + still had not gotton my voice back

for once, i wasn't the earliest one who had to leave Wei Wei's house
Anji was rushing off at around 9am, haha
i continued sleeping till 11am+, shiok.
it was raining, made it even better to laze a little longer

Wei Wei's mum cooked lunch
& i had it before leaving
went all the way to sunshine place to find the clinic closed
i wanted to visit a doctor to get a MC for today (for spageddies)
went home to laze & to rest!

i really need to get another digital camera!!!
if not all my blog entries would be so BORING! boo. =/

0 driftsSs..
gear uP!

Saturday, July 28, 2007
S.H.E PLAY CONCERT @ THE MAX PAVILION!!!

it could be that i've anticipated TOO MUCH for this day,
something juz had to happen to spoil it - I LOST MY VOICE.
& i would be going for S.H.E - PLAY concert without my voice
ahHhHhHhHhHh~ (silent scream, no voice la)

went Fabian's house early in the morning
hopefully to help him with some of his stuff
then got home to bathe, change & do a last hour trading!
wahaha.
i STILL had 2 extra tickets to the concert tonight
so i went on IRC (WAH. retro can) & did my advertisement
& BINGO! there was a sincere buyer, Shaun! heex.
& coincidentally, he was staying in the west,
so i could meet him up at jurong east
i did & didn't make any loss! HENG AH!
gotta be resourceful man, auctions will take weeks to close, no one on my msn contacts are interested, so IRC is the best place!
(although i got kicked out of the channel after advertising, haha)

met up with Bec, Qiuyi, Krista at jurong east
have to thank Krista for helping me call Shaun to find out where he was
(& for hearing 'pink' as 'blue', hahaha!)
cos i really couldn't talk with this kind of voice

journey to the east!
we decided to have our late lunch/ early dinner at changi airport
we had burger king (fast food again!)
before going to join the never-ending queue outside max pavilion @ expo at around 4pm+
it was still 4 hours to the concert
& the queue was already..-SPEECHLESS-..
OMG. OMG.
Krista & i walked to the start of the queue
& saw all kinds of people in the queue
mostly youngsters & mostly girls
all the crazy S.H.E fans, hoho

-tick tock tick tock-
-QUEUE QUEUE QUEUE-

Wei Leng & her husband then came
her husband was the one who helped us buy the batteries to get the tickets! heex.
we finally managed to enter the max pavilion grounds around 7pm+
whew.
we sat on the left side of the hall, the first row of the gallery
while waiting for the concert to begin,
they were playing their MVs, WOOHOO.

the moment S.H.E appeared,
everyone went hysterical, haha.
the longer you wait, the more hysterical you would become
those in front stood on their seats, blocking us who were behind them
so we stood on our seats too
kidda dangerous as i almost lost balance quite a few times while swaying to the music
& had to grip on to Bec to save my life
Qiuyi got lightsticks for us! heex.
despite my sore-throat & loss of voice, i still screamed & sang along
every song is also a favourite track!
they sang every song from their play album except 再別康橋
& also added 魔力 as the last song!
i love 中國話's dance moves, 聽袁惟仁彈吉他's rap! 說你愛我 was so saddening & moving as well
as expected, the 3 of them played 老婆 on the piano (6 hands!) & sang along
there was also a video before this song - each member saying how important the other two are
aWwWw. so sweet. =)





the concert ended at 9pm+
it lasted for only an hour!
but i was already exhausted, haha.
old le la!

had my first round of supper at bedok bus intergchange hawker centre
so much sinful yummies - carrot cake, oyster omelette, tou hua, bbq chicken wings
(did i say i have sore-throat? anyway..)
after this first round,
went to meet Wei Wei & Anji
we were going to Wei Wei's house again, hoho.
yippee. =)
& it's fast-food again - mac! *bish*

this week has been a fast-food week::
wed - BK
thur - mac
sat - BK + mac
-faintx-
no wonder i lost my voice

stayed over.
we slept rather early
cos we were all TIRED!
& the beds are too tempting =P

0 driftsSs..
gear uP!

Friday, July 27, 2007
HOME?

felt much better today =)
thanks to every friend who has shown concern!
love you.

went pastamania @ PS for dinner
with Bec, Qiuyi, Pei Chin!
saw my junior, Wei Ting!
the girl who showed so much potential in drumming
well i guess all of us have moved on,
none of us drums now? what a pity.

the usual friday night activity - shopping!
haha.
or rather, window-shopping
it's the last friday of the month, so there was late-night shopping!
we walked from PS to tangs
then went separate ways from there

took a train to khatib to meet Wei Wei
Keith & Anji then arrived too
bought some food + drinks back to Wei Wei's house
Anji also agreed Wei Wei's house felt like home to us, hoho
we've been there so often recently
& it's so cosy! =)
Anji would be hooked on msn, Wei Wei on her tv, Keith on his harry potter and me on the beanbag
wahaha.

i'm losing my voice!!!
*help*

0 driftsSs..
gear uP!

Thursday, July 26, 2007
SICK.

was thinking if i should go to work today
cos i really was not feeling too well
after tossing & turning in bed,
i decided to juz get up & GO TO WORK

Wei Leng found panadol for me to take
& i had congee for lunch
(the girls had that too, haha)
felt much better as the day went on
OT-ed till 9pm again, with Rebecca

went to bed immediately after bathing!

0 driftsSs..
gear uP!

Wednesday, July 25, 2007
WELCOME BACK HOME, GIRL!

rainy day!
we ta-bao-ed lunch from burger king & dined-in in one of our meeting rooms
OT-ed till 9pm today
& went for a late dinner with Rebecca, Pei Chin & Frank!
hoho.
Frank drove us to commonwealth where there was a famous beehoon stall
the fried chicken wings were really nice!

was supposed to go to the airport today
to welcome Wei Wei, Keith & their friend, Wei Ting back from shanghai
but their flight was delayed
they only flew at around 11pm
& arrived only at 5am+
so i couldn't go!
=/
anyway, welcome back home! =)

the throat hurts
body feeling achy all over
was feeling so feverish
was running a slight fever when i got home
bathed (with much effort) & went to bed immediately

0 driftsSs..
gear uP!

Tuesday, July 24, 2007
OFF-PEAK.

had a department meeting today
& i had to be the minutes-taker!
piangx.
-scribble scribble-
hoho.

now is my off-peak season
my workload has decreased!
could leave at 6pm+ everyday, heex.

Fabian came down to tanjong pagar
& we took train back to cck together, & with Bec too
we went to take our passport photos, hoho
(both us needed!)
he then went for his family dinner,
while i went to give Snoopie a short stats tuition!
rusty rusty!

bumped into Simin, her husband & her mum at my void-deck
haha
she still wanted my mum to be her baby's nanny!

some overdue photos from last thursday,
when Anji & i went to send Wei Wei off to shanghai!



the *star* flying to shanghai!

me & Anji~



crumplers power!



0 driftsSs..
gear uP!

Monday, July 23, 2007
SHIPMENT JULY.

MONDAY!
most of my time in office today was spent doing shipment check
there were LOTS of shipments going out this month
& so we had LOTS of binders to flip & check
piangx.
but at the same time,
i was happily chatting away with Wei Leng
hoho!
she bought me siew mai for breakfast!
& Bec gave me her french toast!
woah. yummy yummy.

was a good girl today
went straight home after work
=)
& watched campus superstar
(my first tv show after like, months?)
aiyo, cannot make it lei! oops.

sighx.
3 friends intended to go for the S.H.E - play concert this coming saturday with me
but,
1) Angi - has NDP rehearsal
2) Seokie - doesn't feel like going anywhere
3) Wei Wei - has to work! her supervisor can't let her off
goodness.
sadded la! =(



0 driftsSs..
gear uP!

Sunday, July 22, 2007
SPAGS.

it was a day at spageddies!
went to work + took the bus home together with mei mei Kai Feng
haha.
so much to crap & talk about
=)
there were so many new faces!
& they were all SO young
oh man, it is no longer my time anymore
it was quite a slow shift
Kai Feng received a $12 tips from a table!
WOW.
& she treated me to a bread from breadtalk during our breaktime
muahaha.

0 driftsSs..
gear uP!

Saturday, July 21, 2007
FABIAN'S GRANDMA'S BIRTHDAY DINNER!

another upcoming run
(probably the last run this year!)
standard chartered singapore marathon!





i'll be joining the 10km run
the half-marathon almost killed me last year, better not do stunts again! haha.
it's the biggest scale + the most expensive run
wootx.

spent the afternoon packing my room
still a long way to go!
goodness.

it's Fabian's grandma's birthday dinner today!
woah, stress.
met up with his sister, Michelle (whom i've known from btband) & her boyfriend, Wei Cheng aka botak
& we took a shuttle bus to warren golf & country club
it was a dinner held at a chinese restaurant,
with 4 big tables
surprisingly, i saw many familiar faces!
like, Feng Chun, Maureen, Feng Qi & his girlfriend, Kaixin, auntie Grace, auntie Linda, her daughters - Valerie & Joycelyn, uncle Lester, Carine, Fabian's daddy & mummy, his youngest sister - Joanne
hoho
i've met most of them at the agency family day chalet
Fabian's sisters - Michelle & Joanne were so fun!
they were entertaining me most of the time, hoho
nice girls~
there was a cake-cutting session
heart-warming sight, to see an entire family gathering for a celebration
once again, i had 2 glasses of red wine without any effect on me, oh man.

uncle Lester gave me a ride home
thank you! heex.

0 driftsSs..
gear uP!

Friday, July 20, 2007
GREAT EASTERN LIFE RECRUITMENT TALK

a very meaningful song
(READ THE LYRICS!!!)
on top of that,
i love the melody



张震岳 - 思念是一种病


当你在穿山越岭的另一边
我在孤独的路上没有尽头
一辈子有多少的来不及
发现已经失去 最重要的东西
恍然大悟早已远去
为何总是在犯错之后
才肯相信 错的是自己
他们说这就是人生


试著体会 试著忍住眼泪


还是躲不开应该有的情绪
我不会奢求世界停止转动
我知道逃避一点都没有用
只是这段时间里尤其在夜里
还是会想起难忘的事情
我想我的思念是一种病
久久不能痊愈
当你在穿山越岭的另一边
我在孤独的路上没有尽头
时常感觉你在耳后的呼吸
却未曾感觉你在心口的鼻息 鼻息
汲汲营营
忘记身边的人需要爱和关心
藉口总是拉远了距离
不知不觉无声无息
我们总是在抱怨事与愿违
却不愿意回头看看自己
想想自己 到底做了甚黱蠢事情
也许是上帝给我一个试炼
只是这伤口需要花点时间
只是会想念过去的一切
那些人事物会离我远去
而我们终究也会远离 变成回忆
oh 思念是一种病
oh 思念是一种病 一种病
多久没有说我爱你
多久没有拥抱你所爱的人
当这个世界不在那黱美好
只有爱可以让他更好
我相信一切都来得及
别管那些纷纷扰扰
别让不开心的事停下了脚步
就怕你不说 就怕你不做
别让遗憾继续一切都来得及




i've cleared most of my work, yeah!
it'a rare i get the chance for a breather, BREATHE!

Fabian brought me to a recruitment talk by great eastern life
first, we were showed around the library they have,
the resources and facilities
then there were 2 brief talks, about building your career with them
(very attractive!)
then there was a Q&A session by a panel of successful life planners
there were about 200 on floor?
then there was a talk by adam khoo, the very famous guy who earned his first million at the age of 26! (also an author of many best-selling books)
(wow, i'm nowhere near there yet!)
totally intriguing speech
(think about it, people can pay hundreds juz to hear him talk!)
i signed up for the exams
juz giving it a shot
never try = never know
nothing to lose, since i'm really grossly underpaid

do give me your support! =)

Fabian's friend, Xavier,
drove us back in his white BMW
woah.

0 driftsSs..
gear uP!

Thursday, July 19, 2007
BON VOYAGE, GIRL.



me, Wei Wei, Angi, cute.




woke up rather early in the morning
(at Wei Wei's house)
booked a cab down to changi airport!
i kept going to the airport this year! whew.
she met up with Keith & their friend, Wei Ting
3 of them going to shanghai together
we had breakfast at the foodcourt
Anji & i were there to send them off!
take care, girl!
have loads of fun,
but don't forget to return safely!
missing you in singapore! =)

went PS with Angi to look for a starhub service centre
afterwhich, she left for school,
while i went to meet Rebecca, Wei Leng, Pei Chin, Seng Chuan for lunch!
then got back to office for work, yawnx!
bumped into ANOTHER ex-btband member at tanjong pagar - Yue Ping!
hoho.

met up with Vivi & Seok Chuan for dinner at melbourne seafood @ amk!
(yes, the CRABS place!)
it was Vivi's treat, hoho, thanks baobei! =)
an angmoh photographer from the table beside us took a photo of us eating,
which might be published in a book on local delights!

i juz couldn't believe one letter,
which i'd received a few days back
i couldn't believe it.
i couldn't take it.
SIGHX.

Dear Ms Goh,
Thank you for supporting the National Blood Programme. Among all the screening tests done on your recent blood donation on 1st June 2007, one showed a weak reaction. There are several possibilities, the most common of which is a recent mild upper respiratory tract infection or the common "cough and cold". As such, there is no need to be alarmed by the result.

The World Authorities on blood transfusion recommen to err on the side of caution. All respective screening tests should be taken seriously and their respective donations suspended. We have to ask you to stop donating blood for two years until 2nd June 2009 as a precautionary measure to ensure the safety of our blood supply.

Please feel free to call me at ******** if you have any furthur queries, or leave a text message so that I can return your call.

I would like to take this opportunity to thank you for the blood donations you have made for the community.


Yours sincerely,
Dr ***
Acting Head, Clinical Consultation
For Director
Centre for Transfusion Medicine
Health Sciences Authority

2 freaking years!!!
oh god.
2 years = 8 donations missed
=((
some don't get it - what's the big deal about not donating for 2 years?
well, at least to me, it's a darn BIG deal
close friends will know how enthu i am, about donating blood
i've done it for 21 times
i've never heard of such suspension
feels like i've committed a crime, sighx.
maybe Vivi is right,
i should be more concerned about my blood causing illnesses to others
i guess i juz gotta believe in what Angi always says:: everything happens for a GOOD reason.
=)

my bag dropped on the floor today,
with a super loud 'THUD'
& my digicam's lens broke
sighx.
there goes my first digicam =(
everything happens for a GOOD reason?
i do hope so.

0 driftsSs..
gear uP!

Wednesday, July 18, 2007
STAYOVER AGAIN!

guess who i bumped into at shenton way?
Lixin!!!
she happened to be working at the white house,
which was juz opposite my office building, hoho.
so surprised to see her in shirt! haha.

quite a tiring day at work,
cos i kept running to the workroom as i had a massive shipment print to do
whew~

met up with Fabian at keat hong
& we had dinner there
then went up to his house which was nearby
to settle my insurance matters!
oh finally.
it was my first visit to his house,
& surprisingly his room was rather neat!
(cos he spent the afternoon packing, haha)

got home, bathed, changed
& went to my mum's stall to ta-bao some food for the girls (Angi & Wei Wei)
my mum seemed rather happy to see me patronising! =)
took a cab down to Wei Wei's house
& reached there around midnight!
Wei Wei would be flying to shanghai tomorrow morning
& i'll be going to send her off! heex.
don't worry,
i've applied for a last minute half-day morning leave, yeah!
Angi wanted us to chant for Wei Wei's safety throughout the trip,
but we juz kept laughing, oh man.

0 driftsSs..
gear uP!

Tuesday, July 17, 2007
WAFFLES DAY!

another boring day at work!
sianx.
it's getting SO routined, yawnx.

thought i would be going straight home for once,
but i went to have desserts (waffles!) at gelare @ icon village
the one that opened recently,
with Rebecca & Pei Chin
it's waffles day! hoho.
Pei Chin then left,
while Bec & i went for dinner! muahaha.
sinful, sinful

was stopped by a prudential insurance agent, Qiu Teng on my way home,
who happened to be from btband last time too!
what a small world
i stood there for almost an hour!
my heels were killing me
& i was drenched along my way home,
so suay!

i've registered for the following run (not again!)::



the great eastern women run!




but i've signed up for only the 5km fun race,
cos 10km can kill me

0 driftsSs..
gear uP!

Monday, July 16, 2007
OLD FRIENDS.

nothing much happened at work today
almost falling asleep, damn sleepy

met up with Sharon & Yih Hong in town for dinner
we had fish 'n' co
what i ordered was really YUCKS - al funghi, eeks.
cos it was in pesto sauce, i didn't read the menu carefully!
anyway, had a great time crapping as usual
forgot what were we talking about,
but we were laughing till we were tearing, muahaha.

my arms are STILL aching.
save me.

0 driftsSs..
gear uP!

Sunday, July 15, 2007
ACHY ACHY!

got up early in the morning at Wei Wei's house,
then went home!
cos i gotta go spageddies to work, zZz

met up with Kai Feng
& took a bus together
Seok Chuan was working too! hoho.
(after MIA-ing for SO long!)
it was really tough having to work with my super-aching arms & back
even my neck felt sore, goodness
couldn't carry as many plates!
so i was practically nua-ing through the shift, oops.

went home straight after work
tired!
made the decision to stay-over at Wei Wei's house again, hoho
since she & Angela were having a supper session again - PIZZA!
it's a pizza from marriott hotel
nice! with many prawns!



wah, PRAWNS!

Anji, so xing fu!

0 driftsSs..
gear uP!

Saturday, July 14, 2007
CABLE-SKI @ BATAM!

woohoo! cable-skiing day!!! =)

took a train to harbourfront centre to meet up with the rest of the participants
Vivi was the one who jio-ed me to this,
along with 9 others - Ruby, Evelyn, Magdalene, Sheila, Ivy, Meishi, Meiqi, Leo, Kok Fai
wow.
so the 11 of us boarded the ferry to waterfront city @ batam! WEE!
it was close to an hour's ride, with quite a good view!



my boarding pass to batam!

Evelyn (the girl who said my digicam is 6 megaBYTES, muahaha.) & Ruby!



i could see my office building! could you see Bec waving?

Evelyn, Ruby, me, Vivi in batam!


we had to take a short bus ride to the waterfront city,
where the cable-ski park is



on the bus!

waterfront city!



the cable-ski water! wootx.




we changed, had a short theory lesson, got our gear - lifevest + helmet, got ourselves wet in the freshwater, then it's time for ACTION! heex.
we started with skiing using a knee-board - we juz had to kneel on a board, stay low & GO!
i fell into the water during the first try
but could complete at least a round during the next few tries! hoho.
the speed was really SHIOK!
but it was really straining on the arms, back & palms
whew.
it was so exciting at the turns,
the cable would slack a lot (thus no force pulling my arms),
but without warning, it would pull so forcefully again,
i would be holding on to the handle so tightly
felt like a racer on water! wahaha. FUN!
if we happened to fall somewhere faraway,
there will be a motorbike to fetch us back! wahaha.
& i really had this chance once =P
during one of the falls, my board hit my the left side of my face, ouch.
later i found i had a blue-black juz below my left eye, oh man, haha.
& i also met with an accident!
i bumped right INTO a guy (at quite a high speed)!!!
but luckily he was behind his own board (he was trying to swim back to shore)
so i kidda bumped into his board, flew over him & fell into the water
OMG. scary.

after trying the knee-board for a few rounds,
we went on to the real thing - the wakeboard!
it was really TOUGH can
we stopped for lunch, then continued to try
i juz couldn't gather enough strength to resist the strong pulling force!
my arms were close to breaking, haha
baobei Vivi & Meiqi could do rather well! at least they reached some turning points
i couldn't even get past the start-off! gosh.





them with Ruby!



our instructor for the day - Long!



at 6pm, we went to shower & change
i had a hard time bathing,
cos my arms were so weak
didn't even have enough strength to pull my shorts up! haha.




we took the ferry back to singapore
i was planning to sleep during the trip back,
but ended up chatting with Vivi all the way, hoho
we had a budget dinner at seah im food centre!



dinner!



heex.




it so happened to be Ruby's 19th birthday,
& we got her a slice of chocolate cake, hoho.




met up with Wei Wei & Angela in town
& we went yishun to ta-bao lots of food back to Wei Wei's house to eat! hoho.
Angela's younger brother also joined us!
stayed over for the night!



our sinful supper!



citron vodka!





0 driftsSs..
gear uP!

Friday, July 13, 2007
HARRY POTTER.

friday the 13th!
nothing really BAD happened
but i OT-ed la.
boo.

it's Kelvin's last day in the company
he's a very nonsense guy,
brought so much laughter to this company
another nice guy leaving! sighx.
so far my department has been rather stable? haha.



Kelvin with Rebecca!






caught harry potter and the order of the phoenix at lot 1 with Fabian
there were SO MANY people!
i still don't get it - what's so nice about harry potter
all the magic & fantasy
so unreal
still prefer romantic comedies & action movies =P
he saw his friend there
& i made friends with him & his girlfriend, hoho. =)

i'm going batam tomorrow! wahaha.
for?
cable-skiing!!! woohoo.
going with baobei Vivi along with some of her friends!
i pray for SUPER GOOD WEATHER (= hot hot blazing sun!) tomorrow please!

0 driftsSs..
gear uP!

Thursday, July 12, 2007
DINNER WITH HUIYI!

3 years le,
since the closing down of snoopy place
sighx.

i'm really not getting enough sleep! yawnx.

Syam's wife has given birth to a healthy baby boy this morning!
woohoo.
this boy muz be as good-looking as his daddy! heex.
so happy for him! =)

really have to thank Wei Leng's husband,
who went to get the tickets to S.H.E - PLAY concert! wahaha.



the pretty tickets! YEAH!!!






met up with Huiyi after work, for dinner!
my JC friend, hoho.
she juz found a job so she wanted to give me a treat, wahaha.

she brought me to this new japanese restaurant at PS
the food was so good!
craved for more!



NICE!



desserts!




we walked up orchard road
to meet Sharon for a short while
sorry girl, i really couldn't go!





Huiyi & Sharon!



Sharon & me!




i've been lagging in my posts these few days!
couldn't catch up with my own life, whew.

0 driftsSs..
gear uP!

Wednesday, July 11, 2007
SAKAE SUSHI.

went sakae sushi @ marina square after work
with Rebecca, Pei Chin, Qiuyi, Krista!
(wah, ho liao everyday!)
this was the first time Krista joined in our dinner, hoho.
seems like i always succeed in irritating everyone around me, oh man.
=xX
too crappish.

we didn't have enough
after shopping around the mall till the stores were closing,
we went for desserts at xin wang hongkong cafe
it's been a long time since i've been there!



0 driftsSs..
gear uP!

Tuesday, July 10, 2007
POWER FAILURE + STEAMBOAT DINNER

i was rushing to work from Wei Wei's house,
cos i got up kidda late! oops.
the train was so packed
& i was having a tummyache
erks.

i arrived in office (the latest time ever in my own record),
to find a commotion going on
apparently there was a power failure
so no telephone could work, no one could connect to the server, some couldn't even switch on their computers
this was the second time in this office that we were experiencing a power failure!
there was hardly anything we could do, without the network

went for an early lunch
& everything recovered once we were back
& it's back to work! boo.

i STILL didn't go home straightaway today
met up with Wei Wei, Angela, their friend - Michelle & her boyfriend, Carlson for a steamboat dinner!
hoho.
enjoying life~
we went to la mei zi (second time there!) @ bugis for steamboat
Angela had a huge bottle of choya with her
& shared between all of us
ok, at least it tasted better than heineken, haha. =P



our steamboat!





0 driftsSs..
gear uP!

Monday, July 09, 2007
STAY-OVER!

went to have mac (again!) after work with Rebecca & Pei Chin
they had the craving, haha.
we ate so damn much! OOPS.

a last minute decision to catch my wife is a gangster 3 at amk hub
with Wei Wei, Angela, Cheng How
i took about 15mins to buy the tickets due to paper jam
piangx, cannot make it!
it was a REALLY hilarious show
had a good time laughing about the translations & stuff
dumb show, so don't bring your brain in, juz go for a good laugh!
totally enjoyed it! heex.

we then went yishun,
where we bought a bottle of heineken (BIG bottle!) each
& went to a playground near Wei Wei's house
we sat there & chatted, drank, & counted down to Angela's 21st birthday! =)
at around 2am+,
all of us went up to Wei Wei's house
where we viewed many photos, hoho.
Cheng How left around 4am,
then we girls finally went to bed!
oh yeapx, i decided not to go home,
juz stayed over at her house
& would be going to work straight from there the next morning!

took us quite a while to settle to sleep
muahaha.
all the pillow fights. heex.

0 driftsSs..
gear uP!

Sunday, July 08, 2007
PASSIONRUN + ANJI'S BIRTHDAY PARTY!

the day started on a suay note::
i couldn't hear my alarm ring
i woke up an hour later than planned (7am, instead of 6am)
i had to rush down to east coast park in a cab
the cab took a freaking long time to find Seok Chuan, whom i have to pick up
he juz didn't know the roads well
Seok Chuan & i arrived about 15mins AFTER our women's open flag-off
DAMN!
we hunted for the bags deposit area,
but apparently, there was NO area for depositing of bags!
OMG.
i was there, lugging a HUGE bag, & there they told me they didn't have an area for it
eventually we juz left our bags in their tent
but they said to leave at OUR OWN RISK. ok, fine.
we were told to flag-off together with the fun race runners
so we waited till 830am, before we flagged-off
we were half an hour late in starting!
it was a 10km run, oh my god.
damn tiring.
& the sun was blazing HOT!
Seok Chuan & i were almost fried
bumped into Ela (my company director) who was cycling



the (late) runners!






after the event,
we had lunch at mac
(long walk there!)
before taking a bus to her house



yummy fries~


lazy afternoon - watching youtube, taking a shower, preparing to leave again
we met up with Vivi at amk hub
then took a bus to attend Angela's 21st birthday party!
BUT.
we missed the stop, went all the way down the expressway & ended up at punggol
piangx.
we had to take a cab back to sunrise gardens @ yio chu kang,
where the party was held
it was in a function room, juz beside the pool
the whole atmosphere was somewhat like a kid's birthday party, hoho
anyway there were many kids too!



sing the birthday song!

the new S.H.E? muahaha.



wahaha.

ah~ love this photo!



blur photo! that's us with the birthday girl - Angela!




long journey home.

0 driftsSs..
gear uP!