This page is best viewed with Internet Explorer 5.0 & above
1024 x 768 resolution
driftin'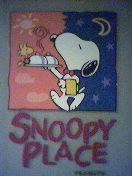 my friendster profile

graduated from NUS in may 2006 with a bachelor of science degree. joined J.D. Power Asia Pacific since 22 may 2006 as a research associate in the data processing department. am a qualified driver who hardly has the chance to drive. loves singin' a whole lot, cos music is so important in my life. catching movies, blogging, cycling and donating blood bring joy to me too. this blog has been set up on 7 nov 2002, with loads of memories ever since.



Bolt
-14 dec 2008-
jurong point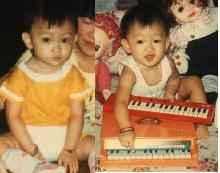 qing
06 august 1984, monday
24+ years old
female
chinese
qualified driver since 15 aug 2005
one-star paddler
windsurfin' proficiency level 1
regular blood donor
leo/rat
O+ blood group
choa chu kang,sg




i_miss_snoopy@yahoo.com.sg




smurffygoh@hotmail.com




bukit view pri
instrumental ensemble
recorder
1991-1996

bukit panjang govt high
military band
percussion
1997-2000

national jc
symphonic band
percussion
2001-2002

NUS
2003-2006




metro @ paragon
salesgirl
07 dec 2000-31 dec 2000
(25 days)

snoopy place @ ps
server
10 dec 2002-12 jul 2004
(1 yr 7 mths 2 days)

propnex property
phone assistant
23 dec 2002-20 jan 2003
(28 days)

viet lang @ chijmes
server
21 jul 2004-24 jul 2004
(4 days)

green brew @ singtel recreation club
customer service crew
30 aug 2004-04 nov 2005
(1 yr 2 mths 5 days)

munchie monkey cafe @ yusof ishak house
customer service crew
senior human resource executive
(crew leader)
09 oct 2004-03 may 2006
(1 yr 6 mths 24 days)

spageddies @ paragon
customer service crew
05 dec 2005-09 dec 2007
(2 yrs 4 days)

J.D. Power Asia Pacific @ shenton way
research associate (data processing)
22 may 2006-current




S.H.E
jay chou
stefanie sun
fish leong
lin jun jie
fan wei qi



music
singing
blogging
movies
cycling
jogging
badminton
sea sports
donating blood
mahjong
travelling




(1) so close
(2) mr. & mrs.smith
(3) finding nemo
(4) love actually
(5) step up




eggs
curry
fried beehoon
iced milk tea
yuan yang
soyabean milk
iced-blended mocha
iced-milo
iced peach tea
chocolates







---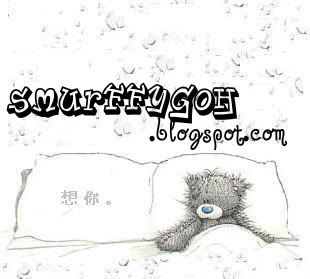 爱.简单

Friday, August 31, 2007
LALALA.

i've finally resolved the citibank & DBS bank issue -
draw cash out myself la!!!
give up on payment transfers man
=/

had fish head curry for lunch
hoho
good!

was so satisfied with what i did at work today
hohoho.
it's something that took so much concentration & brainjuice
but it's for the good of the future! =)

went for great eastern recruitment talk again
this time it was a chinese session
Seok Chuan & Kenny attended too
& i've signed up for my next paper - M9
which the text is twice as thick as M5's
oh man! haha.

met up for supper with Wei Wei, Anji & Keith
hmmx.

so sad.
it's the last day of august
& i haven't donated my blood
or rather i CAN'T do so
it's ok
i'll come back BETTER, STRONGER, HEALTHIER on 2 JUNE 2009
=)

donated these books recently, to NUH::



whew! thanks to my sister for helping me with them all the way to my office! =)



3 driftsSs..
GarField_bAbyGeR::
Ur bf looks familiar...like my ex-sec sch mate...lol

qing::
haha izzit? his name?

GarField_bAbyGeR::
oso called Fabian...is he frm TWSS???

gear uP!

Thursday, August 30, 2007
RECENT UPDATES.

oki, i haven't blogged for DAYS!
it's good in a way i guess,
don't have to do it everyday hmmx?
oh well.

having a financial crisis recently
not exactly one,
but my money is INACCESSIBLE
sighx.
all thanks to citibank & DBS
dammit.

on tuesday,
Seok Chuan treated me to dinner at fish 'n' co @ amk hub!
woohoo. =)
i recommended her garlic butter mussels - so YUMMY still!
Fabian came & joined us too
helped to clear our food, haha

on wednesday,
had a department dinner at dennis cafe, juz beside partyworld @ shenton way
which was juz 5mins from our office
the food was not bad! i kidda like it
we then hopped over to partyworld to sing!
lalala~
our senior manager, Felicia treated us to it!
woohoo, i seldom have FOC ktv sessions! heeheex.
Gokul sang a hindi song - which was so hilarious!
THADAA UNAKU THADAA! okho okho okho~
whatever the above means, muahaha.

& today,
i OT-ed till 11pm+
this project took a lot of time & effort
-.-zZz

addicted to these songs recently::
唐禹哲 - 分开以后
Ella - 蔷蔷
林俊杰 - 西界
especially the first one - totally saddening!
read the lyrics!

唐禹哲 - 分开以后
想喊你 却没敢开口
最后只有 流着泪看你走
我想问我 是否只愿意就这样放手
既然无法挽留 只好接受
从今以后 你要寂寞多久
谁能给予你 我这般的温柔
也许是多虑了 你离开我会过得更快乐
可对于软弱的我 回忆就足够
分开以后
每当想到你 就会低下头
紧握着手 不知过了多久
我相信你 就会有一样的辛酸难受
都曾经深爱过谁 有谁能舍得
在离开你之后
想快乐也只是一种强求
一个人 怎么过都是愁
懂得拥有
却未必能让 你为我停留
最后只剩遗憾 拉住我不放手

0 driftsSs..
gear uP!

Sunday, August 26, 2007
TV TV!

my standard sunday - working at spageddies!

getting myself to watch MORE tv!
(haha, people get addicted to tv,
while i have to consciously remind myself to turn it on!)
hoho, but not bad la
enjoying it~ =)

0 driftsSs..
gear uP!

Saturday, August 25, 2007
LAZY SAT.

tear-jerking MV
(some background:: Ella's beloved dog died a few months back. this song is a tribute to her dog & all proceeds will go to save stray pets!)






i want a puppy
but don't think i can take it if it goes away
so, better not.

lazy saturday!
but i still got up at 9am
cos i had to give Snoopie statistics tuition in the morning!
oh man, i totally forgotton my chi-square & F distribution?
-.-zZz

the 13-year old boy won the campus superstar!
but the standard seemed to have dropped?
at least i'm watching something
neglected my tv for a LONG time!

0 driftsSs..
gear uP!

Friday, August 24, 2007
PASSED M5!

got up half an hour than usual
(thanks Wei Leng for the morning call!)
i'm on half-day leave today, why?
to take my M5 - rules & regulations for financial advisory services paper!
i wouldn't say i'm very well-prepared
but i gotta have confidence!
that's winning half of the battle! heex.

it was a freaking LONG walk to suntec tower 2 from cityhall station
i had to walk through the long citylink, cross the bridge, to suntec city
walked a super long way to tower 2
OMG.

the exam commenced at 9am
it's 100 MCQs, and the passing mark is 75, piangx.
it's computer-aided too
it's a 2hr paper, but i completed in slightly less than an hour
spent another half an hour checking through before i submitted
the results were INSTANT - PASSED
woohoo. couldn't believe it! =))
heex.



yippee yaya yippee yippee ya~




back to office!
seemed like i've only taken 2hrs off nia! =P
wasted my half-day leave lei!




had dinner with Rebecca & Qiuyi at pastamania
i couldn't finish.
in fact, none of us could finish our pasta =xX
i'm beginning to LOVE milktea!
but i don't drink milk, i don't drink tea, why milktea? hmmx.

peacemaker.
peacemaker.
peacemaker.
peacemaker.

a peacemaker needs peace.

0 driftsSs..
gear uP!

Thursday, August 23, 2007
BOOST!

it's another busy day at work!
time flew so quickly
OT-ed for a while
then stayed in office to try out my M5 online mock paper with Rebecca!
hoho.
i think she could do better than me! oops.
but we really had fun, haha!
& on top of that,
we passed that mock paper!
hoho. my first time passing one mock paper
confidence boost! =)

my M5 exam is tomorrow
wish me luck! =P

0 driftsSs..
gear uP!


MUG.

still had heaps of work to clear, yawnx.
did a demonstration of a process of 5 fellow colleagues
realise i'm rather bad at doing explanations! =xX

met up with Fabian after work
went to his house
& he made me go through the mock papers online!
haha, if not i won't be so disciplined also
oops!

Yongmin, Huixian, Pui San gave me this
(after like ages! cos i couldn't meet their T&C, oops.)



8 x $10 adidas vouchers! woohoo! =) thank you!




Ella wrote a song for her dog, 蔷蔷, who died a few months ago
all proceeds from this EP album will go to a society that takes care of stray animals! wow.
so touching! =`(





Ella - 蔷蔷之歌
还记得你喜欢咬著我的手
给我你嘴里的球
要我陪你玩丢丢
你喜欢我摸摸你的小耳朵
窝在我的身旁
没有烦忧
在梦里遨游
好狗狗 好狗狗
谢谢你陪妈咪这么久
你并没有离开我
是搬到天堂生活
蔷蔷你要记得我
你不要走丢
快快找到天使
在天堂给我保佑
蔷蔷不要忘了我
还有亲爱的阿姨叔叔和你的朋友
你永远活在记忆中



0 driftsSs..
gear uP!

Tuesday, August 21, 2007
OVER-LOADED.

today is my senior manager's birthday
& we treated her to lunch at a thai cafe - mart boulevard, juz downstairs!



fishcakes!

papaya salad!


a super busy day at work, sighx.
kept getting shot by a project manager
-shoot shoot shoot-

OT-ed till 1130pm
WAH.
haven't OT-ed for a long time!
still couldn't clear my work
gosh.
it's my peak period again!

0 driftsSs..
gear uP!

Monday, August 20, 2007
PHOTOS FROM 4 AUG!



张惠妹 - 如果你也听说
突然发现站了好久
不知道要往哪走
还不想回家的我
再多人陪只会更寂寞
许多话题关于我
就连我也有听过
我的快乐要被认可
委屈却没有人诉说
夜把心洋葱般剥落
拿掉防卫剩下什么
为什么脆弱时候
想你更多
如果你也听说
有没有想过我
想普通交朋友
还是你依然会心疼我
好多好多的话想对你说
悬着一颗心没着落
要怎么附和
舍不得 又无可奈何
如果你也听说
会不会相信我
对流言会附和
还是你知道我还是我
跌跌撞撞才明白了许多
懂我的人就你一个
想到你想起我
胸口依然温柔
许多话题关于我
就连我也有听过
我想我宁可都沉默
其实反而显得做作
如果你也听说
有没有想过我
想普通交朋友
还是你依然会心疼我
跌跌撞撞才明白了许多
冷漠的人就你一个
想到你想起我
胸口依然温柔
如果你想起我
你会想到什么




more photos from 4 aug 2007 - birthday celebration at pool grill @ marriott hotel!



flowers from Wei Wei!

ah boy - Keith!



our drinks - wow!

poolside~



sunshine girl - Wei Wei!

close-up!



flowers~ pretty!




once again,
the server in office was down for more than half the day
-paralysed-

event-less day!
went straight home after work! =)

0 driftsSs..
gear uP!

Sunday, August 19, 2007
SWENSEN'S!

yawnx.
worked at spageddies today
Seokie was working too! =)
seems like there were fewer & fewer part-timers
times have changed!

had dinner at swensen's @ PS with Seokie
they have a NEW menu!
(but we didn't try any of their new items, haha)
we juz had some small bites - prawn dippers, caesar salad, omelette, sundae!
i think we almost drove the staff crazy, oops.
"can we change the fries & coleslaw to tomato slices?"
then later..
"can we change the whipped cream to tomato slices?"
hoho. rubbish.

a personality test from doubutsu uranai::
(Wei Wei gave me this link!)




You are Blue Monkey, who has pretty smile and are charming woman.
Your personality is very straightforward and conscientious.
Although you seem rather nervous, you are naturally strong and can not stand to lose.
You are a honest person with guts.
Your facial features are handsome and you are a smart dresser with urban sense.
You are also a curious person.
You are a hard worker, and you put your energy not only in work but also in your personal interests.
There are many Blue Monkey people who have mastered an art that would result in practical benefits.
You can show womanly consideration to those around you, and even if you are not feeling well, you can commit your self in making happy atmosphere.
Although you try to act cheerfully, you tend to be rather lonely mentally.
Unlike your outer characteristic, you tend to submit to lonely circumstances.
You are not very good at expressing your feelings, and may give false idea to those around you.
You should know that without trying to make your self understood, you won't to get the cooperation and help of the others.
You will be able to lead life free from pressure, if you can keep a relationship with those people bonded by heart.
Your intelligence and creativity makes you suited to jobs relating to art and design.
Once married and you have children of your own, you will become good mother and wife.



true?

0 driftsSs..
gear uP!

Saturday, August 18, 2007
HEARTSTRINGS WALK + FIRWORKS!

it's the heartstrings walk today!





but!
both Anji & i woke up late, haha
we met up at jurong east
& met up with her friends - Shiling & Jimmy at cityhall
we then walked over to esplanade,
where the event was held
we started WALKING (it's a walk what)
but we didn't do the 6km route
(i didn't see it!)
so it was juz a 1km fun walk
1km?!?!
i went all the way to esplanade to juz walk 1km?
=.=" so lame can
wahaha.





singapore flyer!



colourful!




we then walked more than 1km to TCC @ citylink
chatted & had drinks!




they went off
then i met up with Fabian
took a cab down to eunos,
where i would be working on his STUFF again, haha.
but he forgot the keys to the office,
so we had to go to the secretary's house to get the keys
didn't manage to get a cab,
& we took a bus eventually
rainy, rainy afternoon!
-.-zZz

the afternoon was spent in his office
finally finishing on one task! wootx.

we're catching fireworks today!
woohoo.
last year i caught one of the shows too
tonight was fireworks from china
Fabian's friend, Cecilia, had security clearance into her office to watch it from there
Lingling & Kenneth came too
it's at the WDA office @ one marina boulevard
good view!



notice our tees?


it's FIREWORKS time!!!





woohoo. splendid! =)
Seokie & Kenny were watching too!
they had tickets to watch it real close-up!
after the display,
Cecilia's husband drove us up mount faber
we actually wanted to have some drinks at a cafe there,
but the road was so jammed, that we gave that up
& went to liquid cafe @ bukit timah instead
had supper before leaving at around 1am+!

0 driftsSs..
gear uP!

Friday, August 17, 2007
THUNDERSTORM.

thunderstorm in the morning.
i was sheltered all the way to work,
but while walking to the LRT station,
i was still wet,
cos the wind was blowing the rain in
& i was freezing! brrr.

busy busy day at work for me!
rushed so many things, whew.

took the train down to eunos after work
to meet Fabian, Seok Chuan, Kenny, auntie Grace
went to the great eastern office
before Grace drove us to potong pasir hawker centre for dinner!

0 driftsSs..
gear uP!

Thursday, August 16, 2007
LEO? DP?

we had our office's monthly internal meeting in the morning
& it's so funny when our executive officer announced the birthdays for THIS month
there were 5 of us
& the first 4 (in order of dates) are from data processing (MY!) department!
hoho.
so coincidental
they were saying doing DP is related to astrology
wahaha.

since i had too much to eat in the morning
i only had toast + eggs + milo for lunch
(a lunch that looked like breakfast)
hoho.

went kbox @ jurong entertainment centre to sing with Rebecca, Qiuyi, Krista!
we sang all the way till 1am
at least my voice has fully returned to me! yippee! =)

0 driftsSs..
gear uP!

Wednesday, August 15, 2007
PEI CHIN'S BIRTHDAY CELEBRATION!

happy birthday, Pei Chin! =)

& my class 3 driving licence is 2 years old
2 years old but still can't climb & can't speak
sighx!

our senior manager is back
& she treated us to lunch at earth kitchen, hoho.

celebrated Pei Chin's birthday at fish 'n' co @ novena square
the food was so good! yumx.
especially the mussels in garlic butter, woohoo!
too bad only Frank & me knew how to appreciate

Frank bought a strawberry cheesecake from cedele for her!



happy birthday to you!

jackjack! soOoOoOoOo CUTE la!



the strawberry cheesecake!



0 driftsSs..
gear uP!

Tuesday, August 14, 2007
C.NAI HONGKONG CAFE!

i'm reaching office later & later by the day
cos i'm getting sleepier & sleepier
hoho.
nua.

had lunch with Rebecca only,
cos Pei Chin went to meet her sister for lunch
& Wei Leng wasn't feeling well enough to lunch-out

Wei Leng was a total entertainer today
she kept sending wrong emails these days!
especially today's, which was really classic, oh man
even till now, when i think of it, i can't help laughing!
muahaha.

i'm a blur sotong x 9999 can!
really super sotong
i was supposed to help Fabian with his stuff AT HIS OFFICE
& i have no idea WHY, i kept having the idea
that his office is the one at raffles place
=.="
so after work, i went all the way there
called him then realised i was at the WRONG place
his office is at eunos la!
oh god.
how blur can i get?
=/

managed to reach around 7pm+ & started work!
left at 10pm+
Keith picked me up at eunos station, with Wei Wei
then he drove us to pick Angela up at kallang station
very very nice of him lo,
always picking us up no matter where we are
& sending each of us home no matter how inconvenient it is

the stall at geylang that we wanted to eat at had closed
so Keith recommended a hongkong cafe at east coast
the food was quite good!
always enjoyed the times the 4 of us (Wei Wei, Angela, Keith, me) spent together
the uncountable no. of suppers we had,
the stay-overs,
the wacky jokes
they are a bunch of incredibly funny folks!
you can never predict what's next from them



what should we order?

the super yummy drumsticks!

0 driftsSs..
gear uP!

Monday, August 13, 2007
GOBI? DHAUT.

some belated photos from 4 august (last last sat!),
the later part of day at partyworld @ yishun::



Casmin & Anji!

taken late at night



me & Anji!






wore my new heels to work!
unexpectedly comfortable, hoho



received a birthday gift from my senior manager! =)




had dinner with Sharon & Yih Hong at pepper lunch @ the central
still a very dead mall
when are all the shops gonna open?!
Sharon even bought us chocolates from gobi - premium chocolates!
yumx!




Yih Hong & i started playing a very stupid game with the name "gobi"
GOBI - DHAUT (pronounced as 'dot')
DHOBY - GHAUT




GOBI?
DHAUT.

DHOBY?
GHAUT.

muahaha.
LAME.
-.-"

0 driftsSs..
gear uP!

Sunday, August 12, 2007
GIFT.

went to spageddies from Wei Wei's house
worked the lunch shift!

gave Kai Feng a belated birthday gift - harry potter & the deathly hallows!
at least i know that's what she really wanted! =)
& obviously, she was over the moon! hoho.
happy belated birthday, xiao mei! heex.
glad you like the gift!



the proud owner of the book!






we made a last minute decision to have dinner at pizzahut @ lot 1
wanted to try the cheese pizza with cheese fondue
it turned out to be yucks!
too overwhelming
we couldn't finish! oops.



cheese-overdose!

0 driftsSs..
gear uP!

Saturday, August 11, 2007
FABIAN'S GRANDPA'S BIRTHDAY + STAY-OVER!

went to Fabian's house in the afternoon
to help out with some of his stuff
his dad then came to pick us up to Fabian's grandpa's birthday celebration
(not another birthday..)

it was held at one of his uncle's bungalow
(freaking HUGE house!)
there were so many, so many people!
it wasn't easy to squeeze together to take a photo, haha.



the home-cooked buffet!






once again, uncle Lester gave me a lift home
=)
& Keith came to pick me up
(together with Wei Wei)
& we went for supper at a coffeeshop at yishun
the meepok was good! =P

before going for supper,
we dropped by bottle tree park,
a prawn-fishing place at yishun
quite a nice place at night!



romantic!


went to Wei Wei's house after supper
& we watched the english premier league soccer match - aston villa vs liverpool
quite an exciting match, hoho.
we then continued watching many jacky wu's variety shows on scv
so damn funny la, wahaha.
totally enjoyed!

then it was bedtime!
stayed over at her house!
thanks to Keith for telling us his personalised version of the three little pigs bedtime story
muahaha. so cute la.

0 driftsSs..
gear uP!

Friday, August 10, 2007
HAPPY BIRTHDAY, DEAR!

happy birthday dear!
it's his 25th birthday today
*gasp* that's old. =xX
(another birthday!!!)

took a half-day leave in the morning,
cos i had to attend a clinic session for the M5 paper
it was a mock exam! gosh.
i finished in an hour plus
but was guessing most of the answers! oops.

met up for lunch with Rebecca, Pei Chin, Wei Leng at golden shoe!
wahaha, miss the food here!

feeling rather slack at work today!
-yawnx-

went to Fabian's house right after work
to have a mini birthday celebration with him =)



sweet!

his mummy & him!



me & the birthday boy!

braun buffel wallet - his gift from me! heex.


watched a movie - the holiday on his laptop
nice romantic comedy! my kind of show! heex.

0 driftsSs..
gear uP!