This page is best viewed with Internet Explorer 5.0 & above
1024 x 768 resolution
driftin'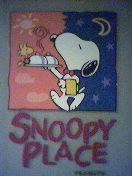 my friendster profile

graduated from NUS in may 2006 with a bachelor of science degree. joined J.D. Power Asia Pacific since 22 may 2006 as a research associate in the data processing department. am a qualified driver who hardly has the chance to drive. loves singin' a whole lot, cos music is so important in my life. catching movies, blogging, cycling and donating blood bring joy to me too. this blog has been set up on 7 nov 2002, with loads of memories ever since.



Bolt
-14 dec 2008-
jurong point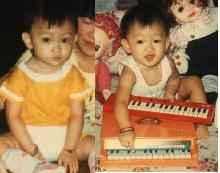 qing
06 august 1984, monday
24+ years old
female
chinese
qualified driver since 15 aug 2005
one-star paddler
windsurfin' proficiency level 1
regular blood donor
leo/rat
O+ blood group
choa chu kang,sg




i_miss_snoopy@yahoo.com.sg




smurffygoh@hotmail.com




bukit view pri
instrumental ensemble
recorder
1991-1996

bukit panjang govt high
military band
percussion
1997-2000

national jc
symphonic band
percussion
2001-2002

NUS
2003-2006




metro @ paragon
salesgirl
07 dec 2000-31 dec 2000
(25 days)

snoopy place @ ps
server
10 dec 2002-12 jul 2004
(1 yr 7 mths 2 days)

propnex property
phone assistant
23 dec 2002-20 jan 2003
(28 days)

viet lang @ chijmes
server
21 jul 2004-24 jul 2004
(4 days)

green brew @ singtel recreation club
customer service crew
30 aug 2004-04 nov 2005
(1 yr 2 mths 5 days)

munchie monkey cafe @ yusof ishak house
customer service crew
senior human resource executive
(crew leader)
09 oct 2004-03 may 2006
(1 yr 6 mths 24 days)

spageddies @ paragon
customer service crew
05 dec 2005-09 dec 2007
(2 yrs 4 days)

J.D. Power Asia Pacific @ shenton way
research associate (data processing)
22 may 2006-current




S.H.E
jay chou
stefanie sun
fish leong
lin jun jie
fan wei qi



music
singing
blogging
movies
cycling
jogging
badminton
sea sports
donating blood
mahjong
travelling




(1) so close
(2) mr. & mrs.smith
(3) finding nemo
(4) love actually
(5) step up




eggs
curry
fried beehoon
iced milk tea
yuan yang
soyabean milk
iced-blended mocha
iced-milo
iced peach tea
chocolates







---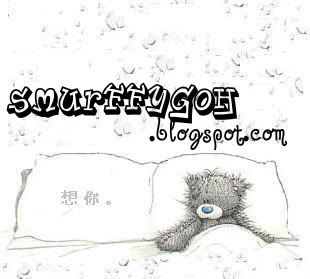 爱.简单

Sunday, September 30, 2007
GENTING TRIP!

was at genting highlands over the weekend!
wah, SUPER FUN trip la!
departed from golden mile on friday night via the konsortium coach
with:: Rebecca, Qiuyi, Pei Chin, Krista, my sister, her friend - Agnes, & 2 others who wanna remain anonymous
it was a long, long, but really comfortable journey
we stopped over at yong ping in the middle of the journey
& i had a cup of CORN!
ok, i must admit, i used to hate corn
now i'm in love with CUP CORN, really.
& they said those in malaysia are really nice
so i couldn't miss it!

we arrived at genting at 5am on saturday
& it was FREEZING when we alighted! gosh.
my teeth were chattering!
since it was way too early to check-in to our rooms @ genting hotel,
we went for a buffet breakfast at our hotel! hoho.





Krista, me, Qiuyi!



group photo early in the morning - missing my sister, who was the photographer!






then nua-ed there till the theme parks opened!
we tried almost EVERY thrill ride
my heart never left me so many times in day before, wahaha.

1. indoor mini rollercoaster
we started with the really ~mild~ rollercoaster ride at the indoor theme park
we were practically screaming throughout the mall
juz to catch the early shoppers' attention, haha.
not much kick though!

next, we proceeded to the outdoor theme park
that's when the thrill officially started! hoho.



freaked out?


2. super toboggan
the ride was fine,
juz winding down a path
quite bumpy & screechy,
cos the track + car were so rusty already!
the worst part was when we first boarded it
the car behind would be pushed from far
(to allow the next person to board)
& HIT your car from the back
& *BANG*, the impact was really big!
most of us hurt our heads/ backs!
-ouch-

3. spinner
this was one really DIZZY ride,
as the name suggests!
we were being spun round & round at different heights
super long ride
the sky was still spinning when the ride ended
haha!



spin!




4. cyclone
this was a more exciting rollercoaster ride
it plunged twice at a fast speed
my heart plunged down to my legs as well, hoho
a short but really thrilling ride!

5. space shot
the most thrilling ride ever
we were being pulled up to the top (REALLY high up),
then dropped down at free fall
it's juz like committing suicide!
my legs went soft, haha
gawd.




6. pirate train
this was seriously no kick at all!
it was a haunted house
the monsters inside tried so hard to scare us
but they had a long way to go!
yawnx.



entering the haunted house..


7. pirate ship
-rock rock rock-
we were rocked to & fro for a long time
till Agnes almost couldn't take it
cos she was getting nauseous

after these 7 rides,
we took a break
(some had ice-cream, others had corn)
Agnes was trying to recover from her dizziness too
we then went back to the mall to meet Krista & Pei Chin, who did not join us in the outdoor theme park
& they did manicure! *faintx* haha
went to check-in to our hotel rooms
before going for a late lunch at KFC!
& since we had too much,
we walked around the mall before going back to the theme park

8. rolling thunder mine train
the first ride after the break was this!
i wasn't pre-warned that this ride involved some plunging as well
i thought it was some easy ride
haha
totally not prepared!
haha
but we were hooked on this ride
that we took it 3 times! hoho.
we didn't go for a fourth,
cos we were already numbed during the third
wahaha.

9. cyclone
this ride again?! yes!
we took this ride twice
to warm us up for the next one!

10. flying coaster
WOOHOO.
this ride took place in a slight drizzle
we were initially not allowed to take
due to the drizzle
but we still did eventually! hoho.
twice somemore!
this was one SCARY ride!
you lie face-down
& you get thrown around the rollercoaster ride in that position
there was a lot of flipping (like you are a satay stick on the bbq & being turned!)
thrilling!

11. space shot
hoho.
back to try this again!
this crazy free-falling ride
ahHhHhHhH!



going up again!

it's getting late!


12. sungei rejang flume ride
this was one wet ride!
Rebecca, my sister & i shared a boat
it was a painfully slow journey to where the action began
so we gave it a hand!
we pushed the boat using our hands
the uphill route was tough!
i had to hold on SO tightly to stop myself from falling backwards
it was a wild ride down
screaming our lungs out & being splashed by ice-cold water
woohoo.
=)



me & meimei!




after these rides,
we went back to our rooms for a shower
wee~
then had dinner @ hotpot!
the food was quite yummy,
or maybe cos we were all hungry
=P

then it was ktv after the dinner
we really didn't have the mood to sing much
cos we were mostly shagged!
it had been a long day
& we were looking forward to our beds more, wahaha.
so we cancelled our movie (even though tickets were bought)
to go back to rest, oops.

sunday, our last day at genting
that's fast huh! boo.
we had breakfast @ ah yat bao yu
we had many rounds of little dian xin
yumx~

the journey back home was fun
haha.
had so much fun with Bec & Qiuyi (my berrr!) on the bus
imagine 3 of us squeezing into 2 seats of the bus?
wahaha. =P




looking forward to the NEXT trip!
wherever it may be
juz love getaways~

0 driftsSs..
gear uP!