This page is best viewed with Internet Explorer 5.0 & above
1024 x 768 resolution
driftin'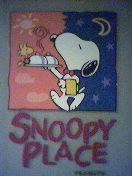 my friendster profile

graduated from NUS in may 2006 with a bachelor of science degree. joined J.D. Power Asia Pacific since 22 may 2006 as a research associate in the data processing department. am a qualified driver who hardly has the chance to drive. loves singin' a whole lot, cos music is so important in my life. catching movies, blogging, cycling and donating blood bring joy to me too. this blog has been set up on 7 nov 2002, with loads of memories ever since.



Bolt
-14 dec 2008-
jurong point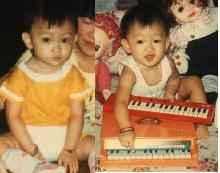 qing
06 august 1984, monday
24+ years old
female
chinese
qualified driver since 15 aug 2005
one-star paddler
windsurfin' proficiency level 1
regular blood donor
leo/rat
O+ blood group
choa chu kang,sg




i_miss_snoopy@yahoo.com.sg




smurffygoh@hotmail.com




bukit view pri
instrumental ensemble
recorder
1991-1996

bukit panjang govt high
military band
percussion
1997-2000

national jc
symphonic band
percussion
2001-2002

NUS
2003-2006




metro @ paragon
salesgirl
07 dec 2000-31 dec 2000
(25 days)

snoopy place @ ps
server
10 dec 2002-12 jul 2004
(1 yr 7 mths 2 days)

propnex property
phone assistant
23 dec 2002-20 jan 2003
(28 days)

viet lang @ chijmes
server
21 jul 2004-24 jul 2004
(4 days)

green brew @ singtel recreation club
customer service crew
30 aug 2004-04 nov 2005
(1 yr 2 mths 5 days)

munchie monkey cafe @ yusof ishak house
customer service crew
senior human resource executive
(crew leader)
09 oct 2004-03 may 2006
(1 yr 6 mths 24 days)

spageddies @ paragon
customer service crew
05 dec 2005-09 dec 2007
(2 yrs 4 days)

J.D. Power Asia Pacific @ shenton way
research associate (data processing)
22 may 2006-current




S.H.E
jay chou
stefanie sun
fish leong
lin jun jie
fan wei qi



music
singing
blogging
movies
cycling
jogging
badminton
sea sports
donating blood
mahjong
travelling




(1) so close
(2) mr. & mrs.smith
(3) finding nemo
(4) love actually
(5) step up




eggs
curry
fried beehoon
iced milk tea
yuan yang
soyabean milk
iced-blended mocha
iced-milo
iced peach tea
chocolates







---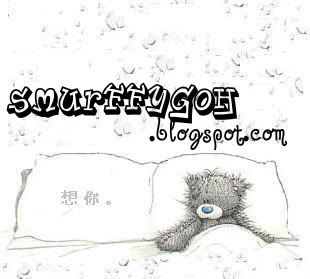 爱.简单

Wednesday, February 28, 2007
BORED.

a rainy, rainy day
sighx!
so bored at work
nothin' much to do
sometimes bein' too free is also BAD
cos you'll juz get drowsy
haha

had department lunch today
at earth kitchen
yumx.
kidda like the food there
sighx.
Juvina will be leavin' the company soon
=(
there will be 2 new colleagues joinin' us next week though
hmmx.

recently, there's a hype about the human organ transplant act
have you opted-out?
i haven't, not cos of ignorance or pure laziness
but cos i really would like to have my organs (cornea, kidneys, brain, heart, whatever!) donated if they are still functionin'
what's the point of buryin' (or burnin') my body along with the healthy organs?
it really wouldn't matter anymore, right?
juz like when i'm still alive,
donatin' blood is really the most basic thing i can do to save lives!
i'm addicted, haha
it doesn't hurt,
it doesn't take a lot of time,
it doesn't cost money,
yet it can save many lives
who knows one day you'll need a pack of it to save your life?
sadly, only 1% of singaporeans donate regularly

0 driftsSs..
gear uP!

Tuesday, February 27, 2007
20TH BLOOD DONATION! WOOHOO.

great song.

周蕙 - 该忘了你对不对
大雨过后的眼泪
挂在充满回忆的橱窗
我却不想忘以往
那些心碎的心创
记忆是一个行囊
陪伴着我到世界流浪
我让悲伤都装上翅膀
再见了 就不能倔强
该忘了你对不对
怕自己无法面对
无怨无悔
把一切留给纪念
受过沉默的创伤
它会慢慢被岁月
一片片填满
渐渐就习惯不再想
忘记曾经最痛的地方
该忘了你对不对
我应该坚强面对
学会遗忘
不能像爱的挣扎
记忆会为我收藏
那些美丽时光
为爱付出过的力量
带着爱去寻找
幸福的希望


i've finished episode 14 of 花样少年少女!
heex. =)

went for my 20th blood donation!
woohoo.
blood pressure was again on the low side
cos i didn't drink enough water!
anyway it was successful, heex.
HAPPY! =D

met up with Vivi at vivocity
for dinner + movie
we had a yummy dinner at earl swenson's
we had a main course each,
& were entitled to the buffet salad bar!
wow.
i had so much caesar salad! wahaha.

we watched notes on a scandal
since i had a pair of free tickets
but it was so boliaox la
not our kind of movie!
even missed my last train + bus
sighx!
gotta take a cab home

0 driftsSs..
gear uP!

Monday, February 26, 2007
KTV AGAIN?!?

Wei Leng is back after her LONG break!
managed to survive 2 weeks without her
=)
she's my 师姐,
my senior in NUS (also from statistics)
& even at work,
she's my senior by a few months
we have a fair share of talkin' rubbish durin' work
since we are juz sittin' next to each other, haha

quite a busy day for me!
still completed everythin' before i left office
cos I'LL BE ON LEAVE tomorrow! woohoo.
it's not like i have SOMETHIN' ON tomorrow,
it's juz that i HAVE to clear this one-day leave by the end of february

met up with Wei Wei in town,
who juz spent $100+ on her hair + nails
reason bein' she had to wait a few hours for me
-..-"
anyway, we went to sing at partyworld @ orchard!
wahaha, ktv again (i juz went 3 days ago)
=xX
ordered quite a spread of food,
since we had not have dinner
Tow Liang came to join us too
& gave us some gifts from Thailand!
hoho, thank you! =)
he then left after the ktv session
(it was past midnight!)
while Wei Wei & i then went swensons @ park hotel
Keith then came down & joined us
& we shared a baked rice + apple crumble
this boy juz turned 21 recently!
a really nice guy, very sweet & thoughtful
good catch! haha =)

Keith gave us a ride home
(as always, sighx.)
reached home at 230am! oops.
but who cares, i don't have to work tomorrow!
heex.

0 driftsSs..
gear uP!

Sunday, February 25, 2007
VISITIN' SYAM!

i was late again,
but this time, for a valid reason!
on my way to work, i received a message from Syam,
sayin' that he's been admitted into mount elizabeth hospital
he had some viral infection in his ear,
which was makin' him dizzy & nauseous
omg.
decided to pay him a visit
so i requested to start work half an hour later!
=xX
rushed to 7-eleven to get a little get-well-soon gift for him
& went to look for his ward!

it was quite a big ward
& he was alone in it, lyin' on the bed, readin' the papers
hoho
we had a little chat before i left for work



Syam, get well soon! =)




work was again, borin'!
sales had dropped for some reason
yawnx.
so slowWwWwWw

met up with Sharon & Yih Hong at bugis!
crap crap crap
we juz love to crap
wahaha.

0 driftsSs..
gear uP!

Saturday, February 24, 2007
SPAGS @ MARINA SQUARE!

today was a memorable day
haha
although i worked the FULL day still,
today was different from the other weekends

firstly,
we could hardly work at all at spageddies @ paragon
why?
cos the electricity kept trippin'!
half the time, the restaurant was in total darkness
it's so hard to do the billin'
cos i couldn't really see what table no. was on the bill!
gosh.
our customers couldn't see what they were puttin' into their mouths too
=xX
but that really spiced things up
more fun than juz a borin', typical shift
hoho

secondly,
i was supposed to work all the way till 11pm tonight
BUT, Steven asked me to go over to help spageddies @ marina square for the dinner shift
piangx.
i've never worked there before!
they were sayin' since there was chingay tonight,
it wouldn't be busy for paragon (from past experience)
& river angbao would be havin' FIREWORKS tonight,
so marina square would be slammed (supposedly)!
went over at 4pm, together with Fisher
at least he was around to orientate me first
the restaurant was very much smaller,
compared to paragon's
there were familiar faces there too!
Andy, Guna, Kelvin, Richie, & surprisingly, Gaurab was asked to work there too!
it was his first time too, haha
so happy to see him =)
i was stationed at patio, where there were juz 23 tables?
-..-"
the area was shaped in a semi-circle,
almost went dizzy after i kept walkin' round & round
the people were all rather friendly too =)
but the sad thing was - i was clocked-out at 9pm!
=((
cos it wasn't busy AT ALL
so borin'!
=/
but at least it was an experience!
haven't tried workin' at a new environment for a VERY LONG TIME
heex.

and durin' roll-call,
Andy introduced me by sayin',
"this is meiqing, who came from munchie monkey initially, then went over to paragon, now she is here at marina square, don't know next time where will she be goin'.."
haha
true
runnin' from branch to branch
but i believe paragon is still so-called the "HOME" to me =)
i have so many IDs!
(IDs are needed when we key in our orders & also to time-in)
munchie monkey - 910
spageddies @ paragon - 968
spageddies @ marina square - 908
hoho

0 driftsSs..
gear uP!

Friday, February 23, 2007
KTV WITH MUNCHIES!

woah.
my department has a headcount of 10
BUT, we were down to only FOUR today!
omg.
lookin' forward to next monday, when EVERYONE would be back
heex.
it's really pathetic these days

had burger king for lunch! =)

met up with Amanda, Huiying, Jiayu & Jiayu's friend - Aileen
for ktv!!! wahaha.
we wanted to sing at kbox @ lot 1,
but it was so freakin' expensive!
so we went to partyworld @ woodlands - freakin' $$$ too
eventually ended up at partyworld @ clementi
(we took a cab down)
haha.
we juz wanna sing, why is it so difficult?!?

we sang till past midnight
had so much fun
singin' rubbish songs (hoho)
doin' stupid things
juz look at our photos below
=P



the crazy bunch of us!
tryin' SO hard to act cute. bleahx.

now tryin' to act cool..



=P
what was that?!



0 driftsSs..
gear uP!

Thursday, February 22, 2007
PHOTIC-SNEEZER.

every mornin',
when i step out of the train station & head towards the road crossings,
the sun will be shinin' SO BRIGHTLY directly at my face
&.. i will..
..SNEEZE!
EVERYTIME! without fail.
& do you know this is a medical condition? haha
not serious of cos
read this, from wiki::

Photic sneeze reflex (also referred to as sun sneezing, photogenic sneezing, or whimsically called ACHOO syndrome, a backronym for Autosomal dominant Compelling Helio-Ophthalmic Outburst syndrome) is a medical condition by which people exposed to bright light sneeze. The photic sneeze reflex can also cause one to sneeze many times consecutively. The condition occurs in 17% to 25% of humans, with more common occurrence in Caucasians than others. The condition is passed along genetically as an autosomal dominant trait.

the rest of the article is a little way too technical
go to the link if you're interested!
by the way, that doesn't mean i sneeze EVERYTIME i'm out in the sun
it only happens when i go out under the sun from a dark/dim place
& it has to be really bright & strong sunlight shinin' at me!
interestin'. haha

we didn't have ops meetin' yesterday
since it was postponed to today
i would sit by the glass panel in the conference room
lookin' down at the tiny cars & lookin' across the tall skyscrapers
love the view! =)

met up with Yih Hong after work
(we didn't plan ahead!)
we left orchard for vivo city! hoho
friends who know me well will know i love shoppin' at espirit
haha
for some reason, i like the clothes there more than anywhere else!
=xX
we had dinner at marche (at the top level of vivo!)
it's a small one, compared to those in town
we still had our fill!
had veggies, mushroom soup with bread, rosti with chicken sausage, rootbeer!
quite a strange combination, but so yummy, hoho.



dinner!




i wanted to describe to Yih Hong the food there,
but i said the food was "香珍美味"
MUAHAHA.
oh gawd.
how in the world did i get that 成语?
it still sounded so right to me after i said it
only when Yih Hong corrected me with "山珍海味"
then did i realise mine was wrong
haha
ok, i suck at languages
=xX

took bus188 home!
it's been a long time since i last took this bus
felt like a student again, wahaha.
& hello, i took from one terminal (harbourfront) to another (choa chu kang) lo!
faintx.
the air-con almost froze me

bought half a dozen of doughnuts from vinco
for my family! =)



this is a very entertainin' & cute character! he thought he's a gay cos he fell in love with Ruixi-disguised-as-a-guy. haha!



2 driftsSs..
::
haha...ur 2nd date? :P

bovet11::
hello Please try the following updated web browser,Very handy,Immediately free download!

gear uP!

Wednesday, February 21, 2007
BACK TO WORK.

back to work lo!
(i sound happy? haha)
the office was very quiet still though
many were still on leave!
this will continue till next monday,
only then, everyone would be back!

went amoy for lunch
this was only the second time ever since we moved to tanjong pagar
not our favourite eatin' hangout,
cos it's a little stuffy & crowded
it was much bearable today!

went straight home after work!
but no 花样少年少女 to watch,
cos episode 14 is not uploaded on youtube yet!
boo.
can't wait to watch the next one!



吴尊, this good-lookin' guy plays 左以泉, a high-jump athlete who fell in love with 卢瑞莃 unknowingly! it's nice to see the two of them protectin' each other in their own ways. sweet.






爱情其实是很复杂的东西
有时候越暧昧反而越浪漫
真正美好的部分
不见得是摊在阳光下的
真正的爱情就跟鬼魂一样
大家都在说 可是没几个人真的遇到过
可是还没发生
不代表它不存在



0 driftsSs..
gear uP!

Tuesday, February 20, 2007
HANA KIMI!

woohoo.
spent the entire day at home..
watchin' 花样少年少女!
wahaha.
i've finally moved on from episode 5
heex.
it's really gettin' nicer, hoho
the characters are all SO CUTE + funny!
sometimes, exaggerated too much
BUT! real cute.



Ella! her role in the show is 卢瑞莃, a girl who went all the way from america to taiwan to attend a boys' school juz for the guy she loved! so of cos, she had to disguise as a guy.



0 driftsSs..
gear uP!

Monday, February 19, 2007
DISENCHANTED.

went SO MANY places today
that i lost track
but they were ALL in the west again
SO BORIN'!!!
when will i get to drive to somewhere else?!?
argh.
& my sister didn't join us at all
good for her
unlucky me
gotta stand in for her at those borin' visitin' & help her collect angbaos
my parents would be talkin' to them in HOKKIEN
or playin' poker
& me?
rottin' on the sofa
nothin' interestin' to eat
nothin' to talk about
(language barrier)
BORIN'.
chinese new year juz gets worse as you grow up ya?
at least for me, it is

my parkin' still sucks terribly
OEI. i passed for more than a year already CAN?!?
=/

0 driftsSs..
gear uP!

Sunday, February 18, 2007
GONG XI FA CAI!

hey people,
新年快乐!
it's the snort-snort year! =P
(next year will be MY rat year! heex.)

i'm SO tired!
after doin' so many rounds of visitin'
the first few stops were as usual temples,
then to my paternal grandparents' house
where we met 3 other families as well
ALL of them then came to our house
where they found our pet bird really amusin'
hoho
our pet bird is our main attraction this year
my sister didn't join us after leavin' grandpa's house
she had to go back to soup spoon to settle some matters
sighx.
leavin' me so bored & lonely
=/
haha wasn't too bad la
i got more red packets than her! =P
ALL of us then headed to fourth uncle's house
(which is juz round the corner)
where they played S.H.E's ktv again
=.="
exactly the same as the last year
next stop,
fifth uncle's house @ bukit batok
watched abit of project superstar finals repeat!
even my aunt also said Diya looks like my sister!
(Wei Wei was the first to think so, hoho)
really?!?
anyway, next stop,
大伯's house @ pandan gardens
(yes yes, all of us are westerners)
they played the first episode of 花样少年少女!
i stopped at episode 5 on youtube
so lazy to continue!
but still wanna watch!!!
cos it's really cute + nice
need to borrow the DVD from somebody!!!

my cousins have all GROWN!
the girls - so TALL (one of them is 1.72m, hello?!?) & pretty!
the guy - styled his hair! (actually there are 2 guys, but the other didn't change much. =xX )

next station,
maternal grandparents' house, also at pandan gardens
it was dead-borin' there
then went over to an uncle's house
(within walkin' distance)
where we stayed for dinner
(yummy fried beehoon + roasted duck!)
my mum was playin' some poker games
while dad & i almost fell asleep on the sofa
last station for the day,
another uncle's house
(again, within walkin' distance)
had loads of chocolates there!
can't resist hazelnuts coated with chocolate
mmm~

the questions asked regardin' me have changed over the years::
0 year old - "how heavy are you?" (ok, they muz have asked my mum, cos i couldn't talk)
2 years old - "can talk already?" (this muz be answered by my papa & mama too)
5 years old - "started studyin' already?" (i guess i was playin', so didn't answer this question)
7 years old - "which primary school?"
11 years old - "EM1 or EM2?"
12 years old - "scared of PSLE or not?"
13 years old - "which secondary school?"
16 years old - "'O' levels this year ah?"
18 years old - "studyin' where now?" (apparently, most aunties & uncles do not know what is after secondary school education, but they know after a few years, it's UNIVERSITY.)
21 years old - "in university ah?"
22 years old - "still studyin' or workin' already?"

THIS YEAR:: 23 years old - "workin' already? as what? do what? how's the pay? how much do you give your parents? HAVE BOYFRIEND ALREADY?!?"

-__________-"

give me a break.

was the driver for the day
the earlier part of the day, my drivin' really sucked
got a little better after more tries
sighx.

0 driftsSs..
gear uP!

Saturday, February 17, 2007
NEW YEAR'S EVE!

chinese new year's eve!!!
i got home SO late last night
all the more i couldn't get up on time for work!
goodness.
managed to rush down to spageddies RIGHT ON THE DOT
whew.
rather surprised to find a crowd in the restaurant durin' lunchtime
where were there still people comin' in to eat italian food?!?
work ended at 4pm
as we were closed for 2hours for the staff's own reunion dinner
i didn't join though
cos i had to rush home for my family's reunion dinner of cos! =)

this year,
we changed a new steamboat pot
this year,
i ate SO MUCH
this year, i ate the longest!
haha
my parents & sister were all done
but i was still boilin' & eatin'
hoho
cos I DIDN'T EAT THE WHOLE DAY MAHX!
=xX

0 driftsSs..
gear uP!

Friday, February 16, 2007
JUST FOLLOW LOH!

work was again, uneventful!
more & more people went on leave
the office was so -QUIET-.
though uneventful, i was quite busy!
hmmx.
this was the first time after we shifted office,
that i had burger king for lunch!
since it's only Pei Chin & i havin' lunch
decided to juz grab a quick bite nearby! =)

went to meet Vivian, Seok Chuan, Kenny & Zhi Wei
for a steamboat buffet dinner at yuki yaki @ marina square!
YUMX.
we went to catch just follow law!
but Seok Chuan & Kenny didn't join us
Wee Perng came & joined us for the movie!

haha
what a movie
totally hilarious
i really think Fann Wong did a great job
she didn't care about her image at all!
she took her role so seriously & gave her best
but of cos, the main point of the show is about the cold facts of the government sector
drive people nuts sometimes
worth watchin'! go catch it!

after the movie (which was already over midnight),
we went xin wang hongkong cafe @ marina square
for mango snow ice & strawberry snow ice!
reminded of my early days in J.D. Power
cos i always came with my colleagues
but before gettin' to the cafe,
we all had to squeeze through this narrow openin'!



SQUEEZE AH!
Zhi Wei

dug such a HUGE

lobang

out of his snow ice! steady.



0 driftsSs..
gear uP!

Thursday, February 15, 2007
ANG BAO!

had a LONG internal meetin' in the mornin'
gosh. it lasted for almost an hour?
many things discussed - review on 2006, our revenue & stuff
we are growin'! =)
Gerrit is really humourous! hoho.
we were then given 2 mandarin oranges + a red packet + the J.D. Power jacket!
wahaha.



the goodies from the company!




my department was so quiet today!
Rebecca & Wei Leng are on leave
& Juvina is on MC!
sighx. =/
borin' borin' afternoon
i was juz countin' down to leave office!

realise i'm havin' quite a few contacts overseas today especially!
1) sms-ing with Cathy - who is in china
2) sms-ing with Wei Leng - who juz flew back from indonesia but goin' hongkong immediately
3) exchangin' emails with Syam - who is in india right now
missin' them!!!

met up with Sharon & Yih Hong at ngee ann city
where we went shoppin' for chinese new year clothes!
& once again, i only like the stuff from espirit, hoho
even saw Wei Wei there!
we then had dinner (roti prata!) at food republic
& chit-chatted till they were closin'
heex.

0 driftsSs..
gear uP!

Wednesday, February 14, 2007
情人节?

it's juz another day for me!
work was ok
quite many things to do
& i've got this JINX project that has been hauntin' me for the past 2 phases
somethin' happened to it again
kanasai
really wish i could get over & be done with it

had lunch with Rebecca, Pei Chin, Pui San at this chinese restaurant at international plaza
yummy!
realised my appetite is increasin'!
i juz kept eatin' non-stop everyday without feelin' full
hmmx.



some little gifts from my colleagues! =)
our valentine's lunch!



0 driftsSs..
gear uP!

Tuesday, February 13, 2007
BABEL.

haix.
work wasn't very smooth today
sianx.
tuesday's blues? ya maybe.
anyway, things always happen for a reason
so CHILL! =)
everything's gonna be alright~

a last minute decision
(after bumpin' into Pui San at the station platform)
we went for dinner together at a korean eatin' place at jurong entertainment centre
then watched babel
(why this movie? my senior manager, Felicia, gave a pair of complimentary pass!)
it was an ultra-long show - 2hrs 20mins!!!
& we came out, BAFFLED.
haha, it's very thought-provokin', SO REAL
a show with 4 interlinkin' stories
interestin'!
recently i've been watchin' WEIRD movies
where are the regular ones?!

2 driftsSs..
::
wow , babel .got bradd pitt izzitt ?too badd i cannott watchh . )):

qing::
yeapx! brad pitt.. quite a strange but interestin' movie!

gear uP!

Monday, February 12, 2007
BIRD SHIT!

nothin' much to do at work today
off-peak season for my department!
better rest before it's too late

was so SUAY today!!!
when comin' out of maxwell market after lunch,
a bird's shit landed on my left shoulder!
-______________-"
this was the 2nd time in my life that i kana bird shit on me
yucks.
but people say that this is an omen - good luck is on the way! WEE! =)
really lookin' forward to some good luck, heex.

went to the planet fitness gym @ vivocity after work! hoho.
jogged 5km on the treadmill! whew.
almost wanted my life, oops.
realised there's so much good food at vivocity
should go there for dinner someday! mmm~



你不在身边怎么晚安。。



0 driftsSs..
gear uP!

Sunday, February 11, 2007
SWIM!

Tank - Baby
我强顏欢笑说我了 谁又真的知道心情很糟
真的想走掉想要逃 你所对我的好我看不到(感觉不到)
(而)我的烦恼 你看不到 快乐的你在骄傲 我却在煎熬(我想说的是)
oh baby baby baby baby baby baby
怎麼说你才会明白 有些话真的说不来
到底该不该 说出我心里的不愉快(你知道吗)
oh baby baby baby baby baby baby
怎麼说你才会明白 放心吧我了你会乖
我一直都在 期待你真的会更改
I'm fine


i got up at 2pm!!!
my goodness.
makin' up for the loss of sleep for the week, haha
the weather was so good today
decided to go for a swim! heex.
but the traffic was so heavy at the pool!
-.-zZz

i enjoy..
..appreciatin' good music, all kinds!
..gettin' out in the sun & gettin' that healthy-lookin' tan
..singin' along to sappy love songs, feelin' as though i'm out of love as well
..the smell my sun-tan lotion & gettin' reminded of the happy memories
..munchin' chocolates whenever, wherever
..readin' lyrics & explorin' how they fit me
..the hope of anticipation, the agony of waitin'
..watchin' movies alone & shuttin' the world out
..workin' with people from all walks of life & gettin' into their perspectives
..providin' good service & bein' rewarded with the smiles on their faces
..watchin' a good movie again & again, without gettin' tired of it
..stayin' up late at night, doin' nothin'
..readin' my old blog entries & reflectin'
..singin' in the lift when i'm alone



追求一个不可能的结局。。



0 driftsSs..
gear uP!

Saturday, February 10, 2007
SLAMMED.

photos from the night at night safari!



the group of us enterin' night safari!
waitin' for the show to start!

the emo emo leopard!



=)




worked a full STRAIGHT 1130am to 11pm shift today! woohoo.
was the cashier for the lunch shift
then the HOST for the dinner shift
kanasai.
i don't like bein' the host!!!
but it wasn't too bad la
a lot of runnin' around on my achin' legs
the queue was so so so long
slammed so badly!
some customers almost drove me nuts
(thinkin' i have 8 legs & 8 hands, wantin' me to do so many things at one time)
but MOST were really nice! =)

our reservation for valentine's day is CLOSED!
wah.
so many people have already placed their bookings with spageddies
hmmx.
unlike last year, i won't be workin', since it's a weekday!



期待。期盼。期望。



0 driftsSs..
gear uP!

Friday, February 09, 2007
暧昧。。

somethin' really, really meaningful & true..

暧昧是什么?
暧昧是,比好朋友再亲一点,但比情人远一点。
暧昧是,你会常常在MSN等他在线。当他几天没有在线,你就会有些担心。
暧昧是,你会不时去他的BLOG看看有没有更新, 而且你会留意字里行间,他对你有没有什么暗示。
暧昧是, 有感觉,然而,这种感觉不足以叫你们切切实实地发展一段正式的关系。
暧昧是, 明白人生有太多的无奈,现实有太多的限制。你知道没有可能,但又舍不得放手。
暧昧是, 有进一步的冲动,却没有进一步的勇气。
暧昧是,他不是你的情人,但似乎他比你的情人更关心你和了解你。
暧昧是,虽然他不是你的情人,但他却会对你说:你对我是十分重要的。
暧昧是,你感冒时有一个会在晚上打电话来,特意提醒你服药,叫你盖好被子早点睡的普通朋友。
暧昧是,当你遇到问题解决不了的时候,你找不到你的男/女朋友,你第一个便会想起他。
暧昧是, 为了逃避背叛的罪恶感。
暧昧是, 甜津津又同时酸溜溜的。往往从未开始,已叫人不安,患得患失。
暧昧是,别人问你们是否恋爱中,你张口结舌。
暧昧是,常常挣扎表不表白。你怕表白之后,你既得不到一个情人,却又失去了一个知心好友。
暧昧是,见到他,你会心跳。见不到他时,你会挂念他。
暧昧是,两个人都会互相猜想。他是不是已经暗示了什么?我是不是自作多情?
暧昧是,每天大家都会聊MSN,会互传手机短讯,无规律地偶然约会。
暧昧是,除了情人节之外,其它的节日,大家都交换礼物。
暧昧是,你很想多走一步,但又怕会吓怕了他。你会很小心流露自己的感情。
暧昧是,两个人没有承诺过什么。但虽然如此,你愿意付出的,比有承诺的情侣更多。没有责任,但你却很渴望去承担,不问回报。
暧昧就是,喜欢对方,但又不属于彼此。


another slack day!
wahaha. =xX
Wei Leng is flyin' off to indonesia today, then to hong kong after a week or so!
shiok la!
she wouldn't be around for 2 weeks
boo.

went for dinner at tanjong pagar market with Rebecca
since she was cravin' for hokkien mee, haha
then took a train to town
where we walked around SO MUCH!
settled down at TCC @ somerset for snacks + drinks!
we were there to celebrate Adeline's birthday (which is tomorrow)!
she reached at around 10pm+
& we had an enjoyable time catchin' up! =)
the poor TCC service crew,
think we were foolin' around too much?
Rebecca especially, haha
we left the place at around midnight plus
had no choice but to take a cab home!



Adeline with her birthday card!
the very-
Adeline
skirt!

Adeline & me with the precious thots puzzle that Rebecca made!



ah! nice puzzle!
the birthday cake at

TCC

!



2 driftsSs..
::
What a pity I can't join~~

Anyway,she looks happy, that's good!

qing::
ya, what a pity.. =/

gear uP!

Thursday, February 08, 2007
CYCLIN' GYM CLASS!

it's my off-peak season again!
WEE! =)
lalala~

decided to go for another gym class today!
(at planet fitness @ vivocity)
cyclin'!!!
could you believe i really perspired like crazy after that one hour of non-stop cyclin'?
almost killed my legs!
freakin' strenuous again
after these 2 gym classes,
my body is now achin' ALL OVER
gosh.
but it does feel good! =)

met up with Fisher for a movie at vivocity!
a really darn STUPID R21 movie - clerks II
(we only realised it's R21 after we bought the tickets, dotx.)
but anyway, he had 2 free tickets, hoho
WARNIN':: DON'T WATCH IT!!!
you've been warned!
oh well,
it's so stupid till
i couldn't believe they dared to show it on a big screen
lost count of the no. of F-word they had said
yucks totally.
-.-zZz



暧昧让人受尽委屈。。



2 driftsSs..
::
Actually a Super Girl!!!

You much more heathy when you old,haha

qing::
wahaha~ aiya, really gettin' old ah! help!

gear uP!

Wednesday, February 07, 2007
BODY COMBAT!

one word to describe work today - BORIN'.
how about two words?
DROP-DEAD BORIN'.
haha
well, at least things went smoothly!
that's all i need everyday i guess
i have a weak heart! =P

went planet fitness gym @ vivocity with Yongmin
to try out the body combat class,
conducted by Joeson
my goodness.
it was freakin' strenuous!
hadn't worked out so much for a long time!
& i realised i have coordination problem, ha!
but it was fun!
punchin' & kickin' along with the boomin' music
=)

0 driftsSs..
gear uP!

Tuesday, February 06, 2007
MISSING YOU, CATHY! + NIGHT SAFARI



the girl whom we'll miss so dearly! (take care in shanghai!)
26 Jan (Fri) @ MUSHROOM POT

the DP girls! Rebecca, Pei Chin, Wei Leng, me!
Wei Leng
+ me!

Cathy + Pei Chin!


30 Jan (Tue) @ OFFICE


my department's girls!
(from top left to right) Cathy, Wei Leng, Juvina
(from bottom left to right) Rebecca, Pei Chin, NiuNiu, me! =P
Rebecca
+
Cathy
!

Cathy & me! =)



Cathy + Wei Leng!
the DTP pepes!
31 Jan (Wed) @ YMCA

Rebecca, Cathy (with her farewell card from us), me!



Rebecca + Cathy!
Kelly

, me,

Rebecca

!




updates on TODAY!
nothin' much happened at work
i was feelin' so so so sleepy!

met up with Seok Chuan at ps
where we had dinner at the food court!
(i saw Amanda at ps! wahaha)

Shiya then came to pick us up at the taxi-stand along with Vivi & Joy who were in the Lexus car (wootx.)
Ah Du then reached too
we were goin' to the night safari!!! =)

the 6 of us arrived at about 8pm
& our first stop was the creatures of the night show at the amphitheatre!
the host was really humourous, darn entertainin'
love the racoons! SO CUTE.

we then went to queue for the tram ride
& guess who i saw?
my BT band percussion junior - Ernie!
she could still recognise & remember me
i think i'm gettin' old
couldn't recognise initially! =xX
she's workin' part-time there, cool!

the tram ride was ok
got to see many nocturnal animals - rhinos, elephants, giraffes, lions, tigers, tapirs, and so on!
we also alighted halfway to explore some trails ourselves before boardin' the tram again
we went into an enclosure that held the BATS!
& we were so close to these upside-down creatures!
one funny account::
almost every animal is adopted by somebody or usually some company
(it will be shown on the wooden sign in front of the enclosure)
we'll see M1, Mr. & Mrs. something something something, or some Thai organisation, etc.
then we came to the malayan tigers' enclosure,
the sign read:: Malayan Tiger - Adopted by Tiger Balm
HAHAHA.
all of us juz burst out laughin' the moment we saw it
so funny la!!!
-.-"

Shiya gave me a ride home
since i was stayin' so near to her! heex.
gosh, reached home at 1230am
another late night!
i need sleep.

0 driftsSs..
gear uP!

Monday, February 05, 2007
BLUES.

it's MONDAY!
man, feelin' the blues so strongly today
SIGHX.
=/

saw Yunnsin on my way to lunch!
it's really a small world
i juz saw Yuan Ting last week
& today i saw him
he's havin' attachment around this area
hoho

OT-ed till 10pm today
though i didn't have anythin' urgent to rush
juz didn't wanna go home that early
hmmx.

0 driftsSs..
gear uP!

Sunday, February 04, 2007
PROJECT SUPERSTAR FINALS!

wah.
what's up with spageddies
excludin' me,
the rest were all GUYS!
=.="
where have all the girls gone~
but it was quite a smooth shift
had fun crappin'!
& a customer commented on my good service!
woohoo. that's all i need for a good day! =D

rushed home to catch project superstar finals
DAREN or DIYA?

it was a really close fight
whew.
both were GOOD!
love their final pieces - kao jin & zheng fu
damn movin' songs
& Daren won! haha
i like Diya's laugh, infectious.
i saw Anthony who was one of the background dancers! hoho.



靠近你就在今晚。。



0 driftsSs..
gear uP!

Saturday, February 03, 2007
STAY-HOME SATURDAY!

最美
baby 为了这次约会
昨夜我无法安然入睡
准备了十二朵玫瑰
每一朵都像你那样美
你的美无声无息
不知不觉让我追随
baby 这次动了情
彷徨失措我不后悔
你在我眼中是最美
每一个微笑都让我沉醉
你的坏你的好
你发脾气时翘起的嘴
你在我心中是最美
只有相爱的人最能体会
你明了我明了
这种美妙的滋味
baby 记得那次约会
那夜我想你想得无法入睡
送你的十二朵玫瑰
是否还留有爱的香味
走在街中人们都在看我
羡慕我的身旁有你依偎
陷入爱情中我不知疲惫
为了伴你左右与你相随


had a full 12hr-sleep last night!
wootx.
no plans today at all
decided to juz stay at home & rest! =)



现在, 很想见你。。



0 driftsSs..
gear uP!

Friday, February 02, 2007
CHUAN YI PIN - EEKS.

work was ok
juz still a little sianx.

had lunch at maxwell market
a change after so long

saw Yuan Ting after work!
she's workin' around this area too

met up Wei Wei & Keith at bugis
where we walked around a hongkong-like shoppin' mall, icon
then had dinner at this steamboat place - 川一品
(buffet again!!! *faintx*)
i accidentally ate somethin' that tasted REALLY awful
it had a painfully bitter taste
& it numbed the tip of my tongue & the side of my mouth TOTALLY
imagine havin' pins & needles in your mouth?
YUCKS.
for a moment, i thought my sense of taste would be gone forever
haha
the food wasn't good at all
don't understand why there were so many people!



the cannot-make-it steamboat!





时常想起过去的温存。。



0 driftsSs..
gear uP!

Thursday, February 01, 2007
SIAN-SATION.

back to work.
sighx.
no mood.
especially when so many things happened when i was away yesterday
sucks.

borin' borin' day!
gosh.

went to catch a movie with Wei Leng!
生日快乐 (happy birthday)
(starrin' Rene Liu ('牛肉英') & Louis Koo)
depressin' story, kidda draggy, but still rather movin'
the scenes juz kept jumpin'
luckily i wasn't very lost



watchin' the movie too!




we then took a train down to raffles place
where we went into the fullerton hotel, stood by the singapore river & missed the old office
memories~
she was waitin' for her husband to finish with the weddin' dinner at the hotel
woah.
accompanied her for a while before headin' home

0 driftsSs..
gear uP!