This page is best viewed with Internet Explorer 5.0 & above
1024 x 768 resolution
driftin'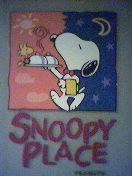 my friendster profile

graduated from NUS in may 2006 with a bachelor of science degree. joined J.D. Power Asia Pacific since 22 may 2006 as a research associate in the data processing department. am a qualified driver who hardly has the chance to drive. loves singin' a whole lot, cos music is so important in my life. catching movies, blogging, cycling and donating blood bring joy to me too. this blog has been set up on 7 nov 2002, with loads of memories ever since.



Bolt
-14 dec 2008-
jurong point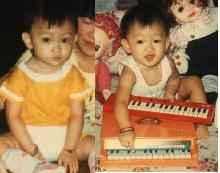 qing
06 august 1984, monday
24+ years old
female
chinese
qualified driver since 15 aug 2005
one-star paddler
windsurfin' proficiency level 1
regular blood donor
leo/rat
O+ blood group
choa chu kang,sg




i_miss_snoopy@yahoo.com.sg




smurffygoh@hotmail.com




bukit view pri
instrumental ensemble
recorder
1991-1996

bukit panjang govt high
military band
percussion
1997-2000

national jc
symphonic band
percussion
2001-2002

NUS
2003-2006




metro @ paragon
salesgirl
07 dec 2000-31 dec 2000
(25 days)

snoopy place @ ps
server
10 dec 2002-12 jul 2004
(1 yr 7 mths 2 days)

propnex property
phone assistant
23 dec 2002-20 jan 2003
(28 days)

viet lang @ chijmes
server
21 jul 2004-24 jul 2004
(4 days)

green brew @ singtel recreation club
customer service crew
30 aug 2004-04 nov 2005
(1 yr 2 mths 5 days)

munchie monkey cafe @ yusof ishak house
customer service crew
senior human resource executive
(crew leader)
09 oct 2004-03 may 2006
(1 yr 6 mths 24 days)

spageddies @ paragon
customer service crew
05 dec 2005-09 dec 2007
(2 yrs 4 days)

J.D. Power Asia Pacific @ shenton way
research associate (data processing)
22 may 2006-current




S.H.E
jay chou
stefanie sun
fish leong
lin jun jie
fan wei qi



music
singing
blogging
movies
cycling
jogging
badminton
sea sports
donating blood
mahjong
travelling




(1) so close
(2) mr. & mrs.smith
(3) finding nemo
(4) love actually
(5) step up




eggs
curry
fried beehoon
iced milk tea
yuan yang
soyabean milk
iced-blended mocha
iced-milo
iced peach tea
chocolates







---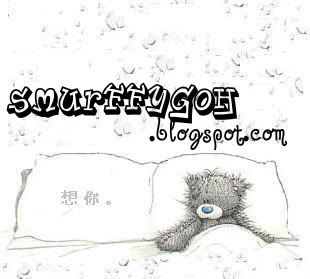 爱.简单

Friday, July 04, 2008
2008 TAIWAN + HONG KONG TRIP



the day started REALLY early - 4am!!!
we've been counting down to this day since 100 over days ago =))

stayed over at Qiuyi's house the night before
we were so excited that it was so damn hard to fall asleep!
(or was it cos we seldom sleep so early?)
we were really efficient in washing-up & dragging our luggages all the way to the mrt station

5.39am - we boarded the FIRST train! =)
another 2 of our travelmates - Rebecca & her mum were in the train as well
cost-saving tip:: take the train to the airport! =P

6.30am - arrived at changi airport!
we then checked-in our luggages, & very soon after,
we boarded our cathay pacific plane

8.05am - took off! BYE BYE, SINGAPORE!





9.30am - breakfast on plane was served! omelette! but it wasn't exactly very nice........oops.

11.55am - arrived at HK airport! juz for transit~

1.10pm - took off in the next flight towards our destination, taiwan!

3.00pm - arrived at taipei taoyuan airport! WELCOME TO TAIWAN once again! heex. =))
there was a coach waiting to pick us up to our hotel

4.30pm - long ride to our hotel. arrived at 长虹酒店 (rainbow hotel) finally! yippee! the location is DAMN good - right smack in the middle of 西门町(xi men ting - the shopping paradise!)

(forgot to take photos of our hotel room!)

it's a nice, cosy room with the essential facilities
good enough for 4 nights' stay!

we spent the evening shopping around 西门町 (xi men ting),
then took a train to 士林夜市 (shih lin night market),
then back to 西门町 (xi men ting) again! lalala~
shopped & ate our night away..........
the 贡丸汤 (meatballs soup) is excellent there! TRY IT! =P~







we tried rainbow hotel's breakfast buffet
(it's provided, BUT..)
TOTALLY CANNOT MAKE IT AH!
gave up eating breakfast there, oops.

Qiuyi & i then went for some HOT SPRINGS session! woohoo.
i didn't get to try it during my last trip,
so this time round, i had to! =))

we took a shuttle bus from 新北投 (xin bei tou) station
to 春天酒店 (spring city resort) - a classy-looking hotel!





they are kidda famous for their hot springs, so here we are!
on the shuttle bus, when we about to reach the hotel,
we could see BIG signs saying "春天到了!" LOL!

we chose the outdoor hot springs & paid NT$800 (~ S$36.80) each
a robe, slippers, towel were provided along with a basket









after changing, we then plunged into our first hot spring - sleeping bath! hoho.
the waters were all around 38 ~ 40 deg cel, OUCH!
some of the springs were COLD water though
there are 9 outdoor pools to choose from,
& each has its own benefits
i especially liked one which has strong falling water which will hit my back & kidda massage it
shiok~
the hot weather had made the hot springs especially boiling as well?
gosh.

(click to enlarge)




after the hot springs experience,
we went taipei main station to shop around
i thought there were quite many shopping places there,
but it seemed rather boring! zZz.
we tried the 饺子 and 锅贴 from 八方云集
& they were really GOOD! yumx.





we spent the evening shopping around 五分铺 (wu fen pu)
then took a cab down to 饶河夜市 (raohe night market)
we bought quite many things in these 2 places! woohoo. =))
the cab uncle even thought we were taiwanese who stayed overseas for a long time,
cos we spoke english so well! hahaha.
taiwanese!!! =P

we had 鲁肉饭 (lu rou fan) for dinner!
i was there was last year as well - 胡须张鲁肉饭 (hu xu zhang lu rou fan), the one near 五分铺 (wu fen pu)
hoho.





no more breakfast buffet for us! haha.
we could do without it anytime =xX

took a train + shuttle bus to taipei 101!
arrived at around lunchtime, so it's lunch first, at taipei 101's foodcourt!




we spent some time "shopping" around taipei 101 mall
designer big brands like - COACH, LV, Dior, FENDI, PRADA, ... were ALL there!
didn't manage to buy anything of cos =P

sight-seeing time!
went up to the 89th level observatory
all so familiar; still remembered last year's experience!
lots of pictures taken UP there:





after the trip to the world's tallest building,
we headed to 永康街 (yong kang street)
where we heard there were many good food!
we had the MANGO SNOW ICE from the famous ice monster (great!)
& also had 小笼包 (xiao long bao) & 烧卖 (siew mai)
it was drizzling a little
took a cab back to 西门町 (xi men ting),
again the cab fare was so CHEAP! =P
we really could take cab more often! haha.

shopped around till 11pm,
then returned to hotel for a shower!
then we caught a MIDNIGHT MOVIE! wahaha.
get smart!





it got a little too boring towards the end,
& so i fell alseep! oops.
too tired!
-.-zZz






it's our last day at taiwan (so fast?!?)
took a train + shuttle bus to 美丽华百乐园 (miramar entertainment park)!
there was so much to shop around the mall,
especially the 诚品书局 (eslite bookstore)!
hoho.

took the miramar's ferris wheel as well
photos time!









as usual, we took a cab back to 西门町 (xi men ting)!
did our very last shopping in this area,
then had dinner at the cute 蛋蛋屋 (dan dan wu)
the food was not bad!





after the shops were closed,
we went back to our hotel & displayed all the stuff we'd bought!
these were Qiuyi & my collection over the past 4 days! WOOHOO.





off to hong kong tomorrow! =D






8.45am - boarded the coach to taipei taoyuan airport, had a good sleep on it!

12.30pm - took off on cathay pacific flight CX421
(lunch was 鲁肉饭 (lu rou fan) & it tasted really good!)




2.00pm - arrived at hong kong international airport! yahoo~
we spent quite a while waiting for other tourists to arrive, so that we can proceed to the coach to our hotel





3.45pm - boarded the coach to our pretty hotel, dorsett olympic hotel @ mongkok

it's really a very nice, cosy hotel,
juz a little inaccessible





we spent the evening walking around mongkok!
女人街、花园街、。。。




had dinner at 大家乐 (cafe de coral)!
seemed famous! yumx.



the standing menu






it's shopping time!





hong kong shopping streets are quite different from taiwan's
we could bargain for all we like in hong kong,
but not in taiwan!
seemed so hard to do business in hong kong!
hardly could find any toilets around along the streets, zZz.
had to hold my bladder for HOURS!






rise & shine!
we're into day 6 of our trip~ lalala.
& today was the 2nd day in hong kong!

a fantastic breakfast we had at 金华餐厅 (jin hua can ting)!




after breakfast,
we took the train to 中环 (central)
walked.. walked.. walked..







reached the peak tram!





we took the tram up to the peak!
where the madame tussauds wax museum is!







we took LOADS of wacky photos with those wax figures!
muahaha. (SO FUN!!!)





came out of the wax museum into the open space!
it was rather misty & cooling!







we love this mirror-pillar, wahaha.
(you should know why)





walked around sogo @ 尖沙咀 (tsim sha tsui)
as we bought quite a few boxes of 老婆饼 (lao po bing),
we decided to return to the hotel first!
it poured so heavily on our way back! -.-zZz

we came out shopping again!
the same areas in mongkok!
it's our last night! boohoo.

dinner at 大家食 (da jia shi)::



the SUPER-NICE fried rice!

this bowl of noodles was totally UN-touched - we didn't like it!


after walking for a while,
Qiuyi suddenly sat down at a street stall
& ordered a bowl of wanton mee to eat! hahaha.
she had it the last time she came, & it was yummy! =P





our goodies from hong kong (so little!)::




BOOHOO.
returning to singapore tomorrow
=((






it was a darn stormy, rainy, windy morning!
gawd.
we ta-bao-ed breakfast from mac

12.00pm - checked-out of dorsett olympic hotel

1.15pm - boarded coach to airport

as we were quite early,
(there was an hour's delay to our flight due to bad weather in the morning)
we had time to have some desserts at the well-known-for-its-mango 许留山 (xu liu shan)! wootx.
its mango is REALLY fresh! =P





4.50pm - boarded cathay pacific flight CX711 home!




i watched the movie, CJ7 on the plane! hoho.
the dinner provided on the plane was quite good!
chicken with rice, potato salad and...



CHOCOLATE ICE-CREAM! wee!


9.00pm - arrived at changi airport! HOME!

really enjoyed this trip!
covering 2 cities & had so much fun! heex.
juz hooked on travelling
sighx, when will i get to travel again?
dum-dee-dum..

& we were really LUCKY (understatement) during this trip!
on the night before flying off,
i saw on the news, that tyhoon feng shen (that caused so much destruction in philippines) was heading towards taiwan
& most probably hit taiwan on tuesday & wednesday
(on the week that we'll be there)
even on the coach to our hotel at taipei,
the driver was warning us,
to stock up on some instant noodles in our hotel
cos it would be really stormy on this week when typhoon feng shen struck
so sad! (that's what we thought, plans spoilt!)
BUT!
when we woke up on our second day (tuesday),
the sun was shining so brightly!
later we realised that the typhoon had decided to change its route - it hit china instead
(including hong kong)
so the next challenge came
on thursday, juz one day before flying to hong kong,
Qiuyi's sister sms-ed her saying that hong kong was hit by typhoon
we were worried we couldn't tour hong kong as planned!
BUT AGAIN!
when we reached hong kong, the weather was not bad!
it only rained in the evenings
the typhoon had subsided! whew.
are we lucky or what, to escape TWICE! =))

0 driftsSs..
gear uP!