This page is best viewed with Internet Explorer 5.0 & above
1024 x 768 resolution
driftin'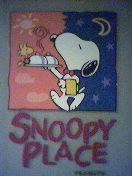 my friendster profile

graduated from NUS in may 2006 with a bachelor of science degree. joined J.D. Power Asia Pacific since 22 may 2006 as a research associate in the data processing department. am a qualified driver who hardly has the chance to drive. loves singin' a whole lot, cos music is so important in my life. catching movies, blogging, cycling and donating blood bring joy to me too. this blog has been set up on 7 nov 2002, with loads of memories ever since.



Bolt
-14 dec 2008-
jurong point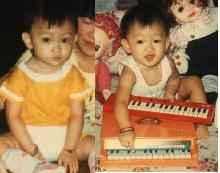 qing
06 august 1984, monday
24+ years old
female
chinese
qualified driver since 15 aug 2005
one-star paddler
windsurfin' proficiency level 1
regular blood donor
leo/rat
O+ blood group
choa chu kang,sg




i_miss_snoopy@yahoo.com.sg




smurffygoh@hotmail.com




bukit view pri
instrumental ensemble
recorder
1991-1996

bukit panjang govt high
military band
percussion
1997-2000

national jc
symphonic band
percussion
2001-2002

NUS
2003-2006




metro @ paragon
salesgirl
07 dec 2000-31 dec 2000
(25 days)

snoopy place @ ps
server
10 dec 2002-12 jul 2004
(1 yr 7 mths 2 days)

propnex property
phone assistant
23 dec 2002-20 jan 2003
(28 days)

viet lang @ chijmes
server
21 jul 2004-24 jul 2004
(4 days)

green brew @ singtel recreation club
customer service crew
30 aug 2004-04 nov 2005
(1 yr 2 mths 5 days)

munchie monkey cafe @ yusof ishak house
customer service crew
senior human resource executive
(crew leader)
09 oct 2004-03 may 2006
(1 yr 6 mths 24 days)

spageddies @ paragon
customer service crew
05 dec 2005-09 dec 2007
(2 yrs 4 days)

J.D. Power Asia Pacific @ shenton way
research associate (data processing)
22 may 2006-current




S.H.E
jay chou
stefanie sun
fish leong
lin jun jie
fan wei qi



music
singing
blogging
movies
cycling
jogging
badminton
sea sports
donating blood
mahjong
travelling




(1) so close
(2) mr. & mrs.smith
(3) finding nemo
(4) love actually
(5) step up




eggs
curry
fried beehoon
iced milk tea
yuan yang
soyabean milk
iced-blended mocha
iced-milo
iced peach tea
chocolates







---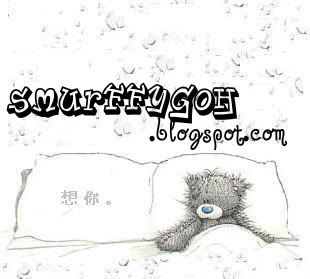 爱.简单

Tuesday, April 29, 2003
is it possible to go back to the past???
--> hui dao guo qu....

0 driftsSs..
gear uP!


Went Queensway Shopping Centre...~

0 driftsSs..
gear uP!

Sunday, April 27, 2003
Went Snoopy Place to eat wif Frederick & Seok Chuan...
Walked ard orchard wif Frederick...~

0 driftsSs..
gear uP!

Saturday, April 26, 2003
Did alot of cleanin'-up @ Snoopy Place...resumed business at ard 5pm...~
Went to eat @ Snoopy Place wif Frederick..~

0 driftsSs..
gear uP!

Friday, April 25, 2003
juz back from chalet!!!
dis was wat i did:::
22 Apr (Tue) - Day 1
Went Snoopy Place at 11am...renovation was goin' on already...helped the retail to pack the stuff...took cab over to Pasir Ris Downtown East resort wif Chelsea, Ruixian & Lirong...our cab even knocked into another cab...OMG...e ride was damn thrillin' siah...checked in to our rooms...watched tv...BBQ!!! Went to the beach at 2am..Fell asleep at 4am++...
23 Apr (Wed) - Day 2
Woke up at 6am..stayed in bed still...went to bathe...had breakfast wif Frederick, Seok Chuan, Joseph, Ethel, Sam & Jerry...~ Took cab to Snoopy Place to help move the retail stuff over to the warehouse...tirin' siah...~ took cab back to the chalet wif Mark, Tiffany & Daniel Chin..went cycling wif Sam, Frederick, Joseph, Jolene & Mabel...BBQ!! bbq alot satays siah...oso had abit of vodka..YUCKSS...went to KTV...bathed at 2.30am...den went to sleep at 3.30am...~ sleepy.........
24 Apr (Thur) - Day 3
Woke up at 10am...packed our stuff...took cab to Jerry's house wif Jerry, Frederick, Seok Chuan & Vivian...den took cab again to Snoopy Place to return e stuff...had lunch @ Pastamania @ PS...i had cream of chix soup + creamy chix spaghetti + sprite..still dun realli like pasta lo...watched Johnny English @ Cineleisure...walked ard for a while...they den went home..went to muchuan... =)


Monday, April 21, 2003
Went Yishun to eat laksa for lunch...~
den went Snoopy Place to have dinner wif Jolene...i had teriyaki salmon steak...shared wif her a mudpie + chocoholic lucy...~

0 driftsSs..
gear uP!


Went Marche for dinner + watched Anger Management wif Kelvin...~

0 driftsSs..
gear uP!

Sunday, April 20, 2003
last nite was sooo busy siah...staff shortage lo....haixx...~ work like siao...~

0 driftsSs..
gear uP!

Friday, April 18, 2003
Went KBox @ Paradiz ctre last nite from midnite till 3.30am wif Vivian, Ryan, Frederick & Jassillyn...~~
Took cab home...

0 driftsSs..
gear uP!

Tuesday, April 15, 2003
Did openin' wif Jerry today..reached @ 0730h~!!! Hoho....so earli siah~~ but Jerry was a few mins earlier summore...~
Was e onli staff ard again....wif e 3 supervisors lo.... =/
Went to distribute flyers twice...~~

0 driftsSs..
gear uP!

Monday, April 14, 2003
Went swimmin'~!!! Swam a total of 30 laps...!! Was in e pool from 1245h to 1545h...3 hrs siah...~

0 driftsSs..
gear uP!

Saturday, April 12, 2003
OMG...my sms for last mth was 2040 msg~!!!!!!!! =X

0 driftsSs..
gear uP!


Walked from Outram Park to Clarke Quay....to Raffles City..to Suntec City...had ice-cream @ Gelare Cafe...& watched Just Married wif Seok Chuan @ Suntec...~

0 driftsSs..
gear uP!

Thursday, April 10, 2003
Walked ard town wif S...went Sakae Sushi @ Heerens for lunch..some filmin' was goin' on...
Met LX in e evenin'...dunno wat to do siah...~

0 driftsSs..
gear uP!


Openin' today...shagged~~
Went Marina Square...had Seoul Garden's....~

0 driftsSs..
gear uP!

Tuesday, April 08, 2003
Woke up at noon siah...YAWNZ!!! Mum cooked lunch...havent had home-cooked food for a long long time leh...~
Wei Wei had a REALLI HARD time tinkin' of wat to buy for Tow Liang on his bdae...hoho...~ she wants sth useful & sth he will like very much loh...so difficult siah...~
Walked ard town den went Snoopy Place to eat...

0 driftsSs..
gear uP!


Did openin' wif Sam today...completed e fountain stuff 1st b4 goin to sweep & mop...SHAG!!!!
Was e ONLY staff ard loh..Clifton was ard too lah...but not counted mahz...~ wootz...luckily not many customers...broke a coffee cup... =X
Rot @ snoopy place until 5pm....den shopped ard town until 8pm...
Went Heerens....den went to Swenson's...I had fish 'n' chips + mango juice + choc super soda + EARTHQUAKE!!! =X *burp*

0 driftsSs..
gear uP!

Monday, April 07, 2003
Brought the Snoopy mascot ard to ask if any tables wanna take photos wif it...keke...at least i noe how to use e polaroid camera liaoz..Snoopy is sOoOo cute!!!!
Was at the Woodstock area helping out the party yesterday noon...~ luckily it was juz a small party...~
Fountainer at nite wif Frederick...fun fun..~ =P
Went for supper wif Wei Wei, Sam & Joseph...~~

0 driftsSs..
gear uP!

Sunday, April 06, 2003
Went J8 to look for S today..ate @ Edo Sushi...Delifrance & Crepes & Cream...~ =)~
Sat nite cashier again...hehee...but not very busy oso loh...~ still manageable...~
love Pan Wei Bo's wo bu pa lei~!!! =) Super nice loh..his voice is soooo soothin'...~

0 driftsSs..
gear uP!

Thursday, April 03, 2003
Met S today @ Orchard MRT station...she went to collect her ZA prize at Orchard building...then we went to sit down at Cineleisure...~ Went to Heerens...bought a wallet @ Wallet Shop...slippers @ Flash 'n' Splash...took bus 171 to Marina Sq...S wanna look for Grace...Grace den joined us...& we went to Suntec...had ice-cream + waffles @ Gelare Cafe...den went to Tony Roma's wif S onli to eat...we had cripsy chicken tenderloins + Southwestern chicken...~ yumyum~~ =) Spent a total of $161.50 today...kaox...cannot make it siah...~

0 driftsSs..
gear uP!