This page is best viewed with Internet Explorer 5.0 & above
1024 x 768 resolution
driftin'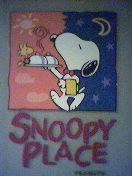 my friendster profile

graduated from NUS in may 2006 with a bachelor of science degree. joined J.D. Power Asia Pacific since 22 may 2006 as a research associate in the data processing department. am a qualified driver who hardly has the chance to drive. loves singin' a whole lot, cos music is so important in my life. catching movies, blogging, cycling and donating blood bring joy to me too. this blog has been set up on 7 nov 2002, with loads of memories ever since.



Bolt
-14 dec 2008-
jurong point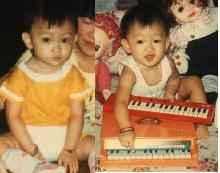 qing
06 august 1984, monday
24+ years old
female
chinese
qualified driver since 15 aug 2005
one-star paddler
windsurfin' proficiency level 1
regular blood donor
leo/rat
O+ blood group
choa chu kang,sg




i_miss_snoopy@yahoo.com.sg




smurffygoh@hotmail.com




bukit view pri
instrumental ensemble
recorder
1991-1996

bukit panjang govt high
military band
percussion
1997-2000

national jc
symphonic band
percussion
2001-2002

NUS
2003-2006




metro @ paragon
salesgirl
07 dec 2000-31 dec 2000
(25 days)

snoopy place @ ps
server
10 dec 2002-12 jul 2004
(1 yr 7 mths 2 days)

propnex property
phone assistant
23 dec 2002-20 jan 2003
(28 days)

viet lang @ chijmes
server
21 jul 2004-24 jul 2004
(4 days)

green brew @ singtel recreation club
customer service crew
30 aug 2004-04 nov 2005
(1 yr 2 mths 5 days)

munchie monkey cafe @ yusof ishak house
customer service crew
senior human resource executive
(crew leader)
09 oct 2004-03 may 2006
(1 yr 6 mths 24 days)

spageddies @ paragon
customer service crew
05 dec 2005-09 dec 2007
(2 yrs 4 days)

J.D. Power Asia Pacific @ shenton way
research associate (data processing)
22 may 2006-current




S.H.E
jay chou
stefanie sun
fish leong
lin jun jie
fan wei qi



music
singing
blogging
movies
cycling
jogging
badminton
sea sports
donating blood
mahjong
travelling




(1) so close
(2) mr. & mrs.smith
(3) finding nemo
(4) love actually
(5) step up




eggs
curry
fried beehoon
iced milk tea
yuan yang
soyabean milk
iced-blended mocha
iced-milo
iced peach tea
chocolates







---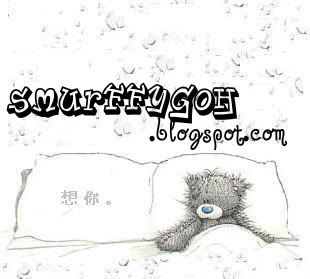 爱.简单

Saturday, March 31, 2007
OLD SNOOPY PALS!

woohoo.
i woke up at 2pm!
piggin'.
=xX

met up with some OLD friends!
haha
lao peng you from snoopy place - Mei Qing, Siew Wai, Seok Chuan
(err, i still see Seok Chuan rather often, haha!)
=)
we had dinner at sakae sushi @ the open area beside PS
i'm still crazy over sashimi, hoho

we then walked down to the mac cafe @ shaw house
& had drinks there
it's nice to meet up with old friends,
realisin' they haven't changed & things are still the same!



Siew Wai & Mei Qing!
the MQs!

the group of us @ sakae sushi! =)


i'm plannin' our taiwan trip!
heeheex.




43 DAYS TO TAIWAN!



0 driftsSs..
gear uP!

Friday, March 30, 2007
PASTAMANIA!

bought BREAKFAST from the store at our building's lobby!
hoho
siew mai, char siew bun, carrot cake! =P
very yummy
breakfast is the most important meal, you know

after that heavy breakfast,
we had our monthly department lunch!
Wei Leng was the organiser this time round,
& we dined at pastamania @ the CPF building!
PASTA!!! =D
i had ham & sausage baked rice though,
along with garlic bread (shared), chicken caesar salad (shared), mushroom soup, ice lemon tea!
YUMX.
i was SO full after finishin' everythin'
but really enjoyed this meal
i'm still more of a fan of italian food & japanese sushi
away from the kopitiam lunch for once

went to meet Sharon & Yih Hong in town after work
there was the late-night shoppin' tonight at orchard road
but we hardly shopped
we juz had dinner,
walked around, & went for desserts
haha
had chocolate fondue at maestro @ cineleisure



the lovin' moo-moo! (anyone knows where can they be found?) SWEET.
their nerdy moo-moo kid! hoho, CUTE.

our chocolate fondue!


caught the very, very LAST train home
reached home only at 130am! gosh.




longshan temple!






44 DAYS TO TAIWAN!



0 driftsSs..
gear uP!

Thursday, March 29, 2007
OT..

2 more photos from Alan's weddin' last weekend::



our table that evenin'!
the menu served!




lunched-in today!
haha
we went all the way to raffles place (to our old office area!)
to ta-bao our favourite lunch! =)

OT-ed till 11pm today
juz wanna finish everythin'
so tomorrow will hopefully be a relaxin' day! heex.
almost all the fieldwork people OT-ed too




do you dare? roller-coaster @ janfusun fancyworld (剑湖山世界)






45 DAYS TO TAIWAN!



0 driftsSs..
gear uP!

Wednesday, March 28, 2007
WU ZUN!

my senior manager knows Wu Zun!
she couldn't believe her childhood playmate has gone to become a celebrity
hoho
she has no idea how famous he is now!

had lunch at old chang kee!
this old chang kee is like a small eatin' place,
it sells rice & stuff besides the usual fried snacks

went to jog around the maxwell & amoy areas after work with Rebecca
hoho
explored new grounds!
what a waste,
i couldn't sing in the shower room
cos there were people there too
=/
haha




baiyang waterfall @ hualian






46 DAYS TO TAIWAN!



0 driftsSs..
gear uP!

Tuesday, March 27, 2007
WAY BACK INTO LOVE.

photos from Alan's weddin' @ chevrons last saturday! =)



a bunch of pretty girls!

Wei Leng, me, Rebecca!



the newly-wed! cheers!
cheerin' for them!

what were they lookin' at? haha.



wootx. SEXYBACK! =P
here they come again! heex.




congrats, Alan!

work was uneventful today
-.-zZz
juz felt like sleepin'!

met up with Vivi & Zhi Wei
for dinner at swenson's @ PS
had my salmon & mushrooms baked rice! yumx.
we also shared a caesar salad, yeah!
& since today is tueday,
it's gelare's WAFFLES DAY! heex.
*BURP*

caught a movie - music & lyrics!
starrin' hugh grant & drew barrymore
no wonder the popularity for the song way back into love
a sweet romantic comedy! =)




sunset at yang ming shan national park!






47 DAYS TO TAIWAN!



0 driftsSs..
gear uP!

Monday, March 26, 2007
PETS?

happy birthday, Karin! =)

had so little sleep last night
don't know why am i doin' this to myself

Rebecca is on one day MC today
muz be the weather!

i'm gettin' busier once again
whew.
should have cherished my honeymoon period more! haha.

had lunch with quite a bunch of people from fieldwork - Simin, Kelvin, Chuanyuan, Angela, as well as my 2 department girls - Wei Leng & Pei Chin
wah.

Wei Leng PERMED her hair!
muahaha.
still can't get used to seein' her in this new look

OT-ed today
after so long!
realised many of us went to Syam for "consultation" after office hours
haha
he's amazin'
always havin' everythin' under control
=)

i want a dog!!!
everytime i see people walkin' their dogs,
i'll feel like havin' one too
dogs are man's best friends!
they seem to understand how we feel
but i can't bear the pain when it leaves me one day
that's why i hardly have any pets
=/




taipei 101! the TALLEST buildin' in the world! WOOHOO.






48 DAYS TO TAIWAN!



0 driftsSs..
gear uP!

Sunday, March 25, 2007
EMERGE 2007 - LOVE.HATE

维芳。。生日快乐!
你也许不会看到,不过我希望你这天过得很开心!
上海啊。。我几时才能去呢?
几时才能和你见面呢?

worked the lunch shift at spageddies
stopped for a week plus
& now i'm back in action! heex.
received a big compliment from a guest
she's with her family (a mother of 2 sons)
i took their order
(quite complicated - they changed our spaghetti vongole to 3 completely different dishes, haha)
& when i came back to give them side plates,
the father asked if i'm a permanent or a temporary staff there
after they knew that i had graduated from a degree course,
the mother said she guessed it right
cos she was impressed by the way i talked & the way i presented myself
WAH. =)
i don't know if this has anythin' to do with bein' a graduate,
but it certainly is a great compliment
the little things everyday that drive me =)

knocked off at 5pm
& went to woodlands!
on the train there,
i noticed many guys playin' PSP!
there were 3 such cases in a single cabin!
*pengx*
the things that i'll never understand..

since i was still early,
went to the library to borrow a travel guidebook on taiwan!
wahaha.
seems like there are many good places to go!
the things that i look forward to!

met up with Huiying & Jiayu!
we were goin' to support Amanda (my dear 师妹!) who is one of the lead characters in a play
by NUS CAC Voices - 爱。恨
it was held at republic polytechnic (& that's why woodlands)
Amanda played a 反派 role, haha
very bimbotic lo!
but good job shimei, we could feel how much you really hated your sister!
haha
there were many great songs sung in the play too
呛司呛司、You make me wanna fall in love、梁山伯与茱丽叶、自恋 (!!!)、江南、第九夜、流沙、普通朋友、专属天使 (!!!)
woohoo.
the only thing was - it was very long!
lasted for about 3hrs+
gosh.

went for supper with Huiying & Jiayu
at a coffeeshop (neighbourFOOD) near Jiayu's house
hoho =P
ended up takin' a cab home!
-.-zZz



the taroko gorge! found in hua lian @ taiwan. i wanna see this LIVE! spectacular.






49 DAYS TO TAIWAN!



0 driftsSs..
gear uP!

Saturday, March 24, 2007
ALAN'S WEDDIN'!

woke up rather late today
heex.
shiok la.

went for Alan's weddin' in the evenin' at chevrons!
yet another colleague's weddin'
hmmx.
my friends are askin' ridiculous questions like,
when am i gettin' married?
hello, you should be askin', when am i gettin' a boyfriend right?
haha
sat together with Rebecca, Wei Leng, Celina, Felicia, Holly, Anna, Taku, Endina!
there were also nice songs durin' the weddin'!
=)

oh & i had almost 2 glasses of red wine
& it totally had ZERO effect on me!
sighx.
this means my blood circulation is poor?
=/

0 driftsSs..
gear uP!

Friday, March 23, 2007
TAIPEI - I'M COMIN'!!!

WOOHOO.
it's confirmed - I'M GOIN' TAIPEI!!!
wahaha.
-> with who?
Sharon, Yih Hong & my sister!
-> when are you goin'?
14 may ~ 23 may!
(that's 10 days!)
we'll be flyin' on monday afternoon,
& will be back late on wednesday night, 11pm
-> why this sudden decision?
cos jetstar is havin' a promotion!
all air fares at half their prices!
-> what am i goin' to do there?
hopefully i can get to see GREAT sceneries, SHOP, EAT, visit hot springs, go to interestin' places!
any muz-see places to recommend?
-> where are you goin' to stay?
no idea yet!
friends have told me rainbow hotel & east dragon hotel
i'll have to check them out!

my leave is approved,
& the tickets are booked!
all these in one day! heex.

i'm a VERY lazy person
lazy to plan, lazy to pack, lazy to think, lazy to unpack
haha.
hopefully this time i'll be more enthusiastic about the entire trip-plannin'!

seems like i've been travellin' a lot?
Aug'06:: tokyo, japan
Dec'06:: bangkok, thailand
May'07:: taipei, taiwan
still waitin' for my shanghai & hongkong trips!

durin' lunchtime today,
Rebecca, Wei Leng & me wanted to eat long john silver's
but we couldn't find it (we thought we saw the other time)
does anyone know where's the LJS at tanjong pagar?

i wanna get a digital camera
before i leave for taipei!

2 driftsSs..
::
Go find SYZ!! haha!

qing::
wahaha.. i wish ah! maybe go there then buy her album.. hoho..

gear uP!

Thursday, March 22, 2007
GYM @ THE GARDENS!

reached the office rather early today
Wei Leng too, hoho

today was really record-breakin'
i did 3 rounds of punch-check (one particular process)
& none went through
each had some errors
almost whatever i did, there were some errors in the data
haha
quite a productive day still! =)

exactly 2 more months
& i would've stayed a year at J.D. Power
=)

went to the gym at Wei Leng's condo (the gardens @ bishan)
her husband gave me a ride =)
we juz jogged on the treadmill! heex.
5km for me! whew.
Wei Leng then took me for a walk around the clubhouse
& along the way,
she stepped on dog/cat shit (DARN smelly!!! hahaha.)
then while tryin' to brush that shit off her shoe on the grass,
she stepped on a snail!
oh gross.
haha
but it was freakin' funny
=xX

i might be goin' taipei in may!!!
=D

0 driftsSs..
gear uP!

Wednesday, March 21, 2007
photos from last sat's aware run @ east coast park!



(from left)DiSi, Deslyn, Wei Leng, me, Shanon!

after the run, all sweaty!



group photo!






feelin' so lethargic
this sayin' is so true:: tired people who don't rest properly become lazy people
ya man
i'm gettin' lazier
NUA.

what a long meetin' this mornin'
i could almost juz fall asleep
-.-zZz

so many NEW projects!
gosh.
my days ahead look really busy!

wanted to go to the gym after work with Rebecca
but there were too many people in there
so decided to come back another time
& go home today

i've finished the S.H.E's concert dvd!
wahaha.
those behind-the-scenes were really hilarious + CUTE!
they are such bubbly & fun-lovin' girls

0 driftsSs..
gear uP!

Tuesday, March 20, 2007
MOF + BAKER'S INN!

i'm done with what i have been doin' for the past week!
wahaha.
it's definitely no one-man-show
so many people were involved in gettin' it completed - Rebecca, Pei Chin, Wei Leng, Gokul! =)
it really is a team effort
heex.
& i finally saw the final product ready for review
woohoo!

they say you can only make true friends
when you're still in school
when you're out in society to work,
you can hardly find true friends
i muz beg to differ
i know MORE friends through work than in school
you may say part-time jobs are a different thing,
then even in office,
i've found many great friends! =)
they really make my work so much more enjoyable
heex.
thank you!

bought the phantom of the opera tickets!!!
will be catchin' it with Wei Wei & Wei Leng on 13 may, 8pm, at the esplanade
which is the FINAL show!
i hope the phantom still has the energy to perform! =P

met up with Seok Chuan & Fisher at marina square
& we had dinner at ministry of food
had so much sashimi again! wahaha.
we never fail to order that
then had sinful desserts at baker's inn @ raffles city shoppin' centre
=xX



yummy!



0 driftsSs..
gear uP!

Monday, March 19, 2007
XING QI YI.

oh MONDAY oh MONDAY.
my senior manager is back from her 1 week break
& i'm still workin' on the SAME stuff
(it's been a week!)
Syam is back too!
he's finally well enough to return to office

had burger king for lunch
=)
it's the best place to dine when the weather doesn't look good
(excuse!) haha

left at 6pm! =)
met up with Fabian
& we took the same train with Rebecca as well
ok, i'm not supposed to say they were lame-ing on the train,
i'm not supposed to say anythin' else as well
haha =P

look out for last sat's photos!
will be up tomorrow!
(forgot to bring my cable home today)
stay tuned!

0 driftsSs..
gear uP!

Sunday, March 18, 2007
ST.JAMES POWER STATION, EWKS.

seldom have such a weekend!
not havin' to work at spageddies at all!
i don't mind workin' there on weekends actually
the only thing is that, i can't get to sleep to whatever-time-i-want!
i wanna laze in bed! =P

went for NUS wind symphony concert - intempo 2007 held at UCC
went with Sharon & Yih Hong
quite professional performance
didn't really make me miss band
cos i didn't really enjoy myself in njc symphonic band
still prefer the fun-filled times in my secondary military band, btband!
=)

we then went Yih Hong's hall at PGP
they wanted to shower & change
as we were goin' to st. james power station later
yes, you heard me right - I WENT CLUBBIN'.
(involuntarily of cos)
we went inside with Yih Hong's friend, Dennis
Sharon & i shared a jug of screwdriver
sighx.
i juz can't emphasise enough, how much i HATE clubbin'
seriously.

i went in
& came out in less than an hour
then boarded a cab & went home alone.
that was how bad it was
that was how much i didn't enjoy AT ALL

firstly,
let me copy & paste the entry i posted after i went MOS last year::

i was FORCED to go ministry of sound (MOS) tonight with the monkeys
argh. sianx.
i seriously don't like THAT kind of place
hell-of-a-messy place, out-of-control, completely crazy, total madness
SOOOOO many people went
that i can't be bothered to list them here
it's my first time there
& you can say, this is my first clubbin' experience too
(most probably my last as well)
i am totally not into this kind of crowd
i'm not a party animal!
i don't dance at all
i don't like the taste of alcohol
(puke. why would anyone pay so much to taste shit.)
& most of the music sucks.
(they're juz boomin' all the way, WTF?)
only a few familiar songs were nice
(PUMP IT!)
have you seen anyone stonin' on the dance floor?
i did.
only when i had a fews shots (damn yucks.)
then i started to get a little tipsy & giddy
jumped & screamed a lot on the dance floor
pengx.
FREAKIN' EXHAUSTIN'
i lost my voice.
i became half-deaf.
i still felt dizzy
my headache was killin' me
my eyes hardly could open (darn sleepy)
my feet really hurt (from all the workin' & maybe jumpin')

from the photos
it may look like i've had a great time
but well
i still conclude::
THIS IS NOT MY KIND OF PLACE
the place itself is really beautiful, i muz say
but i don't like the whole smoky atmosphere
i don't like the people there, who look like they're gonna pick up a fight anytime or who look like they juz wanna rub their bodies against every hot girl
i don't like the blastin' music noise
it's juz pain to my eardrums
i don't like the madness on the dance floor
(totally out-of-control. what's the point of shakin' so much up there? lettin' my hair down? bull. PEACE is what i need.)
i don't like alcohol
(cough medicine anytime! or even the most-bitter ginseng tea!)
i don't like the flickerin' lightings
(creatin' atmosphere? whatever.)

then i witnessed people fight
people behavin' so immaturely
flirty, bitchy bimbos throwin' themselves upon guys
it's an UGLY sight
i hate it.

seriously, i don't understand what's so fun about clubbin'
where is the fun?
you go home feelin' so exhausted, so sick, so drained
you stink too
you call this FUN?
or am i too uptight & serious that i can't enjoy?

please juz count me out of any clubbin' outings!
i don't wish to be the spoiler for your so-called "happening" nights alright?
call me a nerd, a workaholic, a borin' one, or a no-lifer
I DON'T FREAKIN' CARE.

one year has passed,
but my perception about clubbin' hasn't changed at all

people say..

1) you muz go with the right people!
fair enough. i went with colleagues, some of whom are close to me! & juz now, i went with 2 of my best-est friends (i've known them for donkey years), but the results? THE SAME. i didn't enjoy myself at all. they are my best friends, why muz i fake as if i'm enjoyin' when i'm totally not? so tell me, who are the so-called "RIGHT PEOPLE" to go with in order to ENJOY clubbin'? parents? HAHA. please let me know if you are what they call, the "RIGHT CROWD" alright? i would love to know you. =)

2) clubbin' makes you forget everythin' for the moment, especially the unhappy stuff!
wow. therapy? isn't this similar to takin' drugs? of cos not on the same scale, but numbin' your brain with loud music & drinks? it certainly didn't help me forget the fact that i've gotta get up for work tomorrow mornin'. HAHA. perhaps, juz like what Sharon said, i haven't faced any MAJOR problem/trauma in my life yet. nothin' much that i wanna forget. true. i'm very blessed indeed. but even if i do, i believe i won't go to clubs to drown my sorrows anyway. they don't help. they juz make things worse. think about it, they drain you of your energy, exhaust you, how are you goin' to face the challenges ahead in this state? learn to love yourself. stay positive. easier said than done, i freakin' hell know.

3) you can dance & drink there!
that sounds really fun!!! FYI, i don't dance. i can't even SHAKE. haha. i don't like the taste of alcohol. i'd rather drink peach tea or milo. yes, i'm still a baby. i don't like screwdriver screwin' my tastebuds. i don't mind drinkin' a little at chalets, birthday parties, but given a chance not to, i'd rather not. so, i go club do what siah..

4) you can see lots of hunks & babes there!
not interested in the people there. period.

5) maybe cos you like chinese pop! clubs play english stuff!
it's true i listen to chinese pop MORE than english. but do you know, i love tracks like black eyed peas - pump it, neyo - so sick, nelly - over & over, 50 cent - candyshop, pussycat dolls - buttons, daddy yankee - gasolina, fort minor - where you'd go? i LOVE listenin' to them! i went on the wrong nights? i seldom hear them! all i hear was BOOM BOOM BOOM BOOM BOOM BOOM BOOM BOOM BOOM BOOM BOOM BOOM BOOM BOOM BOOM BOOM BOOM BOOM BOOM BOOM BOOM BOOM BOOM BOOM BOOM BOOM BOOM BOOM BOOM BOOM BOOM BOOM BOOM BOOM BOOM BOOM BOOM BOOM BOOM BOOM. ya, somethin' like that.

6) you muz be in the right mood to enjoy!
i guess i muz feel REALLY sad in order to enjoy? cos i'm quite a happy-go-lucky person. or muz i feel like a crazy monkey then i'll enjoy? no wonder i've never enjoyed. FYI, if i am really darn sad over certain matters, all i do is JUZ CRY. play some nice sad songs, make myself cry non-stop, cry when i'm in the shower, cry when i'm in bed, cry when i'm on buses or trains, cry when i'm walkin' home, JUZ CRY when no one is lookin'. & have faith in TIME. time heals. tears + time will solve the problem. FREE-OF-CHARGE. =`)

7) clubbin' is juz to slack!
slack?! my idea of slackin' is lazin' in bed or stonin' in front of my laptop. the best is of cos chillin' out with friends at coffee joints or at KTVs!!! contrary to clubbin', i totally enjoy ktv-ing. that is what i call slackin' man!

i'm juz too uptight + reserved
to enjoy clubbin' bah
but if you know me well enough,
i can get really ~HIGH~ at ktvs
so am i still uptight/reserved?

this visit to st. james power station
was almost similar to the one to MOS
my friends were givin' me the SAME kind of looks
that my colleagues gave me at MOS last year
the looks on their faces sayin',
"why do you look so sianx? why can't you juz enjoy yourself juz like everyone of us here now? come on la, juz relax, let your hair down, shake along with us! woohoo. do you feel the heat? so many good-lookin' people here to watch! why are you still stonin'? drink more, drink more, so you can get high!"
no offence.
i have to apologise
i'm the spoiler-for-the-century in clubs
if you are a hard-core clubber, or you simply enjoy clubbin'
kindly drop me a comment to tell me your reasons!!!
i'm really dyin' to know your reasons
& see things from YOUR point of view
i'm keepin' an open mind! =)

but for the time-bein',
i repeat:: JUZ COUNT ME OUT FOR ANY CLUBBIN' OUTINGS.
thank you.
your help is very much appreciated




and i mean it.



(freakin' long entry,
i hope i've gotton my point across.)

2 driftsSs..
::
dun worry.. wo men shi tong lei~ haha!

qing::
wahaha~ i know!! heex.

gear uP!

Saturday, March 17, 2007
WOMEN'S OUTDOOR CHALLENGE!

i've always loved Tank's songs
especially his ballads
my favourite song for 2006 is his 我们小时候
(highest play count in 2006, heex.)
in 2007,
his Baby, 专属天使, 非你莫属, 懂了 rock!!!
i like the way he's always usin' piano & guitar
& recently, this song really moved me::

(the title is pronounced as lan, the same pronounciation as 'blue' in chinese)

Tank - 岚
还记得那夜 清晨最初一眼
眼前的世界 看起来快毁灭
你在我身边 看着屋檐
像末日的雨天
假如雨越大一些 是否靠近一点
你没有察觉 心跳特别强烈
太疯狂沉默 却熄了一整夜
明明有感觉
可惜时间流出了我指间
回头却看的见 满地回忆的碎片
那爱一直到今天 才在我心中浮现
爱情真出现那一瞬间 我们都没发现 <-- the melody of this line is freakin' NICE
那雨是一直到今天
爱下在我心里面
淋湿了双眼 湿过今天
才清晰的看见 你的脸
后来那几年 当然也有雨天
我开始学会 等雨后的晴天
谁在我身边 度过长夜
任雨点在倾泄
却再也找不回 当时心动感觉
你是否偶尔 像我静静怀念
那一样的爱 倾盆的那一年
如果那场雨再度席卷 总熄在里面
我一定抱住你 绝对不让你走远

i guess '雨' in the lyrics
refers to the unhappy times in a relationship?
very movin'.

participated in the women's outdoor challenge 5km run organised by aware!



the event.




it was held at east coast park in the evenin'
went with Wei Leng, DiSi, Deslyn, Shanon, Anna, Endina!
Fabian came too, to show his support! haha.
we started at 5pm
with the settin' sun shinin' right on us
jogged with Wei Leng throughout
afraid she might faint anytime!
=xX



the route.




Wei Leng's husband came to pick her up
& gave Fabian & i a lift to suntec city!

we met up with Annie!
my secondary school friend
a decade of friendship! =)
even though we haven't met up for a LONG time,
it still felt like we haven't lost touch at all!
went to do an iridiology test which Annie is kidda involved in
& the analyst is miss singapore international 2006 - Genecia Luo!
wow.
darn pretty la!!!
my test results were kidda bad
oops.
gotta improve my diet + health obviously! sighx.
Fabian did the test too!

we then went for a LATE dinner at pasta mania
all of us havin' vegetarian pastas after hearin' our results
hahaha.
but! we went for some SINFUL desserts session after that!
this cool italian restaurant - menotti @ raffles city shoppin' centre
goodness.
everythin' there was SINFUL!
did we say we have to watch what we eat?
=xX


browsin' the menu.

fudge oozin' out of a chocolate mousse. gawd.



on the train. =)



0 driftsSs..
gear uP!

Friday, March 16, 2007
Tank - 非你莫属

[你知道吗?
我很喜欢牵着你的手的感觉
发生什么样子 我好希望再来一次]

懂得让我微笑的人
再没有谁比你有天份
轻易闯进我的心门
明天的美梦你完成
整个宇宙
浩瀚无边的尽头
每颗渺小星球
全都绕着你走
爱我非你莫属
我只愿守护
由你给我的幸福
爱我非你莫属
也许会笑着哭
但那人是你所以 不怕苦


happy birthday, Annie! =)

i'm ALMOST ALMOST done with the stuff i've been workin' on!
yippee. =)

will be watchin' the phantom of the opera!
most probably the finale show on 13 may, wahaha
can't miss this!

met up with Sharon & Yih Hong
for dinner in town
all of us had baked pasta at N.Y.D.C. @ wheelock place
we solved sudoku puzzles again
& played some music games
so hilarious.
saw Kelvin, Huiying, Wee Perng there too

0 driftsSs..
gear uP!

Thursday, March 15, 2007
BOTAK JONES!

no mood to work!
haha.
but the stuff i've been workin' on for the past few days
can be considered half-done! =)
really can't wait to see the final product

met up with Sharon & Yih Hong at clementi!
we had dinner at the famous BOTAK JONES western food!
the service was good, the food was good (the portion was too much though!)
worth the price!
it was almost like a restaurant
except that it was located in a coffeeshop
i had fish thigh & chips! hoho.



botak jones @ clementi!
shared this $5 caesar salad!

fish & chips for juz $6!!!



but think i finished less than half a plate of fries?



everytime the 3 of us meet,
we will be solvin' sudoku puzzles
at least for the past few meet-ups,
it has been like this
& today, we solved 5 sudoku puzzles!
wahaha.

0 driftsSs..
gear uP!

Wednesday, March 14, 2007
GYM @ TEMASEK TOWER!

had a really different ops meetin' at work today
why?
all the senior managers + research directors were not present
& Xingti was appointed to chair this meetin'
first time havin' such a situation
it was Rebecca's first time in it too =)

borin' borin' stuff i'm doin'
when will this be over..
-.-zZz

Cathy called me from china again! =)
this time to ask me about some work-related stuff

guess what Rebecca, Pei Chin, Wei Leng & i did after work?
we tried out the gym at the 2nd level of our office buildin'!
hoho
but there were quite many people in there
all the treadmills were taken when we went in
=(
Rebecca & i then decided not to waste time,
but to jog around this area
wahaha
we then went back to the gym
& the treadmills were available! =)
jogged for some time
& we left the gym at 8pm+
whew.
great work-out!



the cuts i got when joggin' on the treadmill! *sweat*



0 driftsSs..
gear uP!

Tuesday, March 13, 2007
SHOPPIN' FRENZY.

ah.
another borin' day at work!
-.-zZz
also a really sleepy one
maybe cos of the thing which i'm workin' on
gosh.
how long is this goin' to take..

had lunch at the foodcourt at amara hotel
our first time there
quite a wide variety of choices! =)
now did i say i wanna control my GROWIN' appetite?
oops.

met up with Vivi for SHOPPIN'!!!
wahaha.
we went to the new mall - central @ clarke quay
only a few shops were opened
& it's quite a small mall
we then went over to the BIGGER mall - vivocity!
haha
where we had dinner at long john silver's
(don't ever try their treasure meal, the portion is so small!)



shoppin' queens!
bags of stuff!



0 driftsSs..
gear uP!

Monday, March 12, 2007
HAPPYNESS? THE PURSUIT OF IT.

borin' monday
yawnx.
workin' on some tough data tables throughout the day
-.-zZz

caught the pursuit of happyness with Fabian at lot 1
intended to juz catch it alone (as usual)
but decided to ask Fabian if he would like to watch it too
& yeah, finally one GOOD movie in 2007
(i watched so many ROTTON ones before this!)
it didn't disappoint me! =)
very inspirin' true story
all the hardships, endless disappointments
before chris gardner finally had his first taste of sweet success
his little son was a great source of motivation

If you have a dream, PROTECT IT.
If there's something you want, GO GET IT.
Never let others tell you, you can't do something.

0 driftsSs..
gear uP!

Sunday, March 11, 2007
MURDER @ THE SOUP SPOON.

HAVE YOU SEEN THE NEWS?!?
a murder took place at the soup spoon @ raffles city shoppin' centre
god.
it happened yesterday around 7pm
when i was at the bbq
my sister was THERE when it happened
a 40+ year old cook stabbed a 25 year old supervisor to death
most probably due to some disputes over kitchen duties
i've seen that supervisor before
sighx.
he died on the spot
& the murderer was arrested
shockin'.
unbelievable.
ANGER can really make one lose control of everythin'

read about it on channel newsasia!

this was a HOT topic at spageddies today too
i worked the lunch shift at paragon
then went over to spageddies @ marina square for the dinner shift
there was a MAJOR traffic jam at the suntec city area
all thanks to the IT fair
=.="
it made business there better too

0 driftsSs..
gear uP!

Saturday, March 10, 2007
FREDERICK'S 21ST BIRTHDAY BBQ!

my friends call me a peacemaker
recently my mum a packet of chocolate milk from ntuc
she didn't check the expiry date
since she trusted ntuc to have the fresh-est products
the expiry date was juz a couple of days after the day she bought
we've always bought this brand of milk
& we know the expiry cannot be so soon
i could have wrote a complaint in
halfway through the search for the feedback email address,
i stopped.
feelin' there's no need for this
in many circumstances,
i hardly lodge any complaints
i juz let things pass
& count myself unlucky
accordin' to the VERY-TRUE (enneagram) personality test,
i AM a peacemaker (type 9)
haha
there is this section that says::

- a need for peace and harmony
- tend to avoid conflict at all costs, whether it be internal or interpersonal
- fairly easy going
- see the best in others

movies to catch (some are still upcomin'!)
- protege
- the pursuit of happyness
- teenage mutant ninja turtles
- the number 23
- awake
- spiderman 3

met up with Vivi
& we went for Frederick's 21st birthday bbq!
Seok Chuan & Kenny went too
plus another one whom i know - Joseph!
ex-snoopy place staff, Frederick's cousin
after the bbq, Vivi & i went settlers' cafe @ clarke quay
where her friend was also celebratin' her 21st birthday
haha so many.
only had time to play one game - pit
a really simple, fast & violent game
somethin' like heart attack
haha

0 driftsSs..
gear uP!

Friday, March 09, 2007
JUVINA'S LAST DAY.

friday friday!
it doesn't make much of a difference anymore, does it?

it's Juvina's last day with us
sighx.
sad to see another leave
so sweet of her to buy cute handphone chains + merci chocolates for us!
(i think we are really a bunch of kids to her, haha)

we had a department lunch at tuk tuk thai restaurant
(somewhere near amoy street)
i didn't really like the food there
& the service was so POOR!
i'm not talkin' about the food takin' a long time to be served
but the way the lady took our order!
she was so impatient
& even snapped at us when we asked some really SENSIBLE questions
buay tahan.

Cathy called me from china!!!
=D
so happy to hear her voice again
missin' her LOADS.

i finally had SOMETHING to do!
after rottin' for days
& what's more, this is a really challengin' task
woohoo. =)

wanted to OT to do part of it
but there was server maintenance
& the lady-in-charge needed to use my PC
so i was juz chit-chattin' with those still around - Wei Leng, Shanon, Gerald
so much nonsense! haha.

0 driftsSs..
gear uP!

Thursday, March 08, 2007
38 DAY!

felt like a friday
maybe cos i wore jeans to work?
haha juz so lazy

lack sleep.
lack exercise.
lack time.
lack sunshine.

sighx.
i really need to start workin' out more
& controllin' my amazin'appetite
hahah

went to meet Adeline with Rebecca
& we had a sumptous dinner at bie fu (the ramen place!)
i LOVE sashimi ah! =P
we then shopped around for some stuff
perlini's silver was havin' sales!
wahaha.

0 driftsSs..
gear uP!

Wednesday, March 07, 2007
SPSS TRAININ'!

we had a really LONG ops meetin' this mornin'
cos we had a telephone with the shanghai + beijing offices
it was cool though
to discuss projects involvin' them together
some coordination at least

we then had a SPSS trainin' session conducted by my senior manager
for both my department + DTP
seems like i would always be the "secretary"
had to do all the settin'-up of the computer + projector before meetings
haha
what a stressful trainin' session! gosh.
my senior manager kept testin' the DP (my department) people!
-.-zZz
she expected us to know the answers
those that we've prepared, we were able to answer
but one on-the-spot question caught us
hmmx.

0 driftsSs..
gear uP!

Tuesday, March 06, 2007
EARTHQUAKE?!?

we were still talkin' about crisis management (=natural disasters, plague, terrorism, etc.) today durin' our department meetin'
then there was tremor felt throughout many parts of singapore around lunchtime
i didn't feel it though,
cos i was out for lunch
Seok Chuan called me & told me she felt it!
omg.
could you imagine bein' in a buildin' that's SWAYIN'?
she even had to evacuate the buildin'
hmmx.
not for my office though
but please don't! i don't wanna walk down 44 flights of stairs!
gosh.

but poor indonesia
they were still not over with the floods,
& now they were faced with another disaster
sighx.

i had to explain to my department (durin' the meetin')
about some excel macros that i've used for a task
haha
i wonder if they know what i was babblin' about
=/

anyway,
the entire afternoon was spent on CRACKIN' OUR BRAINS
Wei Leng, Rebecca & i were solvin' some problems
lookin' for answers, givin' our best explanations
felt like i was back in school these few days,
absorbin' new knowledge, havin' group discussions & explorin' new grounds
=)

met up with Sharon & Yih Hong after work at cineleisure
we caught half-nelson
my goodness. i practically slept through the reelin'
-.-zZz
was havin' a headache too

0 driftsSs..
gear uP!

Monday, March 05, 2007
HANA KIMI - LAST EPISODE!

2 new colleagues joined my department today - Krista & Irene!
still hadn't talked to them yet
& Cathy is finally back to shanghai office after a VERY long break! =)
but Syam is still on MC till this friday

the day started out really slow
super BORED!
but it got more excitin' towards the late afternoon
haha pui.

finished 花样少年少女 (hana kimi)'s last episode (episode 15)!
what an endin'!
it isn't an ENDin' at all!
they juz love that secret of theirs, haha
sweet la!






out of reach.. so far..



0 driftsSs..
gear uP!

Sunday, March 04, 2007
SUNDAY!

woah.
only had about a couple hours' of sleep!
-.-zZz

-zombified-

was the cashier again (yesterday too)
it wasn't too busy
& surprisingly,
i was very alert & awake! =)
there was this table which had quite many special requests::
- a small cup of warm water for the kid, with ONE ice-cube + straw
- to take a SMALL portion of spaghetti (without the sauce) out of the meat sauce spaghetti for the kid
they also asked for kids' cutleries (this is common of cos), fill their milk bottle with 160ml of hot water, & so on
special requests demand extra attention
& i had to remind myself constantly so i wouldn't forget
glad they left with smiles! =))

sunday is always a family day for most
spageddies would be flooded with families with kids
so you'll see most tables with children - baby chairs, kids' colourin' papers, crayons, wailings & screamings, toys droppin' every now & then, little ones runnin' around ALL OVER the restaurant
livened up the atmosphere? haha.

met up with Sharon & Yih Hong in bugis for dinner!
we had a nonya buffet at chilli padi nonya cafe!
i had 2 small bowls of laksa, a plate of rice with pork ribs curry, & other little snacks
yumx.
oh & we witnessed a darn funny incident!
there was this girl sittin' at the table in front of us,
while takin' her first bite on her ondeh-ondeh, the fillin' SQUIRTED out of her mouth & hit her mum's arm!
the expression on the mum's face was priceless
freakin' funny
especially it happened before my eyes
=xX



nonya buffet!




we then went to chill-out at starbucks
& started workin' on the super-tough sudoku puzzle
we're still stuck!

0 driftsSs..
gear uP!

Saturday, March 03, 2007
MAHJONG!

oh man,
would be workin' on both days this weekend!
what a lunch shift today!
so slammed!
short of staff too, sighx!

met up with Rebecca & Qiuyi
cos we were goin' to Pei Chin's house to play mahjong!!!
wahaha
i don't know how to play
so i want to learn! =P
it's a game with SO MANY rules,
yet so many people know how to play - HOW COME?!?

they really had to be extra-patient with me
cos i was so retarded, haha
but i would say i understood the game more now!
we played THROUGH the night - till 5am!!!
gosh.



ahHhH, what is this..
woohoo!

HU

! not exactly my tiles

la

, wahaha.




Pei Chin's boyfriend then gave us a lift home
=)
i reached home at 630am!!!
ahHhHhHhHh~
still gotta work in a few hours' time!

0 driftsSs..
gear uP!

Friday, March 02, 2007
SMALL WORLD!

can you believe,
in one single night's out
i bumped into 9 friends?!?
i went to meet Sharon & Yih Hong at cityhall
(seems like half of singapore was there)
we had dinner at raku ninja (a japanese restaurant) @ citylink
piangx, the food was freakin' costly!
i spent 20 bucks without even feelin' half-full
that's also where i met the first person i know!
(not exactly a friend, cos i don't even know if he still remembers me)
snoopy place mates, do you still remember Jonathan?
haha, yeah, he was workin' at raku ninja!



dinner at raku ninja




The next person was a JC schoolmate - Kang Min,
whom i've not seen in ages!
we saw her when we were leavin' the restaurant
then while walkin' around suntec city,
i saw my J.D. Power colleagues - Lynda & Meaw Chian who were shoppin' too!
(that's 4 people already)
5th person was my ex-colleague from munchie monkey - Tay Ning!
almost couldn't recognise her

we decided to have mango snow ice at xin wang hongkong cafe
(since Sharon hadn't tried before!)
& i saw my spageddies colleagues - Pearlene & Damien there!
while havin' our dessert,
i saw another J.D. Power colleague - Amy who were comin' in to dine too
wahaha
that's the 8th person!

& finally, another familiar face at the cafe - Tongyan!
(9th person!)
my secondary school classmate!
hoho
all these in merely a few hours
everyone juz hangs out in town on a friday night i guess!

0 driftsSs..
gear uP!

Thursday, March 01, 2007
S-L-E-E-P-Y.

oh what a lazy, sleepy day!
didn't feel like gettin' up at all
all thanks to the weather
mmm~

a really slow day at the beginnin' too
but things came in durin' late afternoon
sighx!
but that really woke me up
haha
i had to explain a visual basic macro to my department next week!!!
-stress-
haha

0 driftsSs..
gear uP!