This page is best viewed with Internet Explorer 5.0 & above
1024 x 768 resolution
driftin'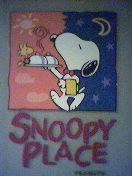 my friendster profile

graduated from NUS in may 2006 with a bachelor of science degree. joined J.D. Power Asia Pacific since 22 may 2006 as a research associate in the data processing department. am a qualified driver who hardly has the chance to drive. loves singin' a whole lot, cos music is so important in my life. catching movies, blogging, cycling and donating blood bring joy to me too. this blog has been set up on 7 nov 2002, with loads of memories ever since.



Bolt
-14 dec 2008-
jurong point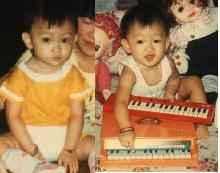 qing
06 august 1984, monday
24+ years old
female
chinese
qualified driver since 15 aug 2005
one-star paddler
windsurfin' proficiency level 1
regular blood donor
leo/rat
O+ blood group
choa chu kang,sg




i_miss_snoopy@yahoo.com.sg




smurffygoh@hotmail.com




bukit view pri
instrumental ensemble
recorder
1991-1996

bukit panjang govt high
military band
percussion
1997-2000

national jc
symphonic band
percussion
2001-2002

NUS
2003-2006




metro @ paragon
salesgirl
07 dec 2000-31 dec 2000
(25 days)

snoopy place @ ps
server
10 dec 2002-12 jul 2004
(1 yr 7 mths 2 days)

propnex property
phone assistant
23 dec 2002-20 jan 2003
(28 days)

viet lang @ chijmes
server
21 jul 2004-24 jul 2004
(4 days)

green brew @ singtel recreation club
customer service crew
30 aug 2004-04 nov 2005
(1 yr 2 mths 5 days)

munchie monkey cafe @ yusof ishak house
customer service crew
senior human resource executive
(crew leader)
09 oct 2004-03 may 2006
(1 yr 6 mths 24 days)

spageddies @ paragon
customer service crew
05 dec 2005-09 dec 2007
(2 yrs 4 days)

J.D. Power Asia Pacific @ shenton way
research associate (data processing)
22 may 2006-current




S.H.E
jay chou
stefanie sun
fish leong
lin jun jie
fan wei qi



music
singing
blogging
movies
cycling
jogging
badminton
sea sports
donating blood
mahjong
travelling




(1) so close
(2) mr. & mrs.smith
(3) finding nemo
(4) love actually
(5) step up




eggs
curry
fried beehoon
iced milk tea
yuan yang
soyabean milk
iced-blended mocha
iced-milo
iced peach tea
chocolates







---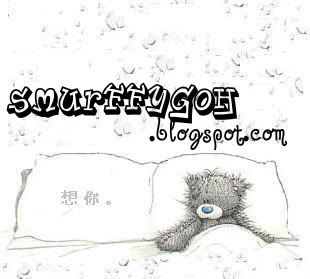 爱.简单

Friday, January 18, 2008
TEAM-BUILDING @ SENTOSA

the day was bright & sunny!
J.D. Power had a team-building event by the everest motivation team at sentosa!
woohoo. how cool is that! =D
the weather was great, the location was great, the people were great as well!
anticipating the fun that was about to come..

we arrived at a room (seemed like a container room beside a hut) at sijori resort
very remote place!
we settled in, & sat down for the briefing by David Tan, our main facilitator
he's not at all unfamiliar to us
we had him in our previous team-building in 2006 too,
& he was one of those who conquered mount everest!



everyone was attentive!





BACKSTABBERS
we then went outdoors! YEAH!
there was a warm-up game called backstabbers,
where we were given some clothes pegs
& we had to go around planting the pegs on someone else's back
it was madness, haha!
everyone was running around like crazy,
grabbing someone's tee & planting the peg
the aim was to get rid of as many clothes pegs as possible
haha!
i guess this really warmed us up,
with all the laughing & running =P

we were then split into 3 big teams
& went to our respective stations for our games

CREVASSE CROSSING
the first game my team played was - crevasse crossing
we had to cross the imaginary crevasse (a deep cleft in glacial ice) using a rope that was IN THE MIDDLE
we couldn't reach for the rope
so the first task was trying to get the rope to our reach
we managed to get it using a belt (Mo's!), 2 handkerchieves (Mo's as well!) & a cap (Amit's!)
each of us then took turns to swing over to the yellow mat (which was the safe area after the crevasse)
there was also a bucket of water (our "customer's data") to be brought over as well,
& i brought it over when it was my turn
time was up, & we still had 2 team members who had not crossed over,
cos they were supporting us when we swung over
lessons learnt::
- to keep track of time (no one knew how much we had left, except the facilitator himself)
- planning is very important
- keeping our "customer's data" safe at all times



the crevasse crossing!


MOHAWK WALK
the next game was - tension traverse aka mohawk walk
we had to walk on a very fine line from one pole to another,
& there were 3 segments altogether
Anthony is a dancer, so he had the best balancing skill among us!
he could walk across without anyone's help, wow.
the rest of us needed the help of 2 anchors (one at each end)
we held on to one hand from one pole, then reached for the hand of another anchor
there would be 2 people (called 'spotters') in front & behind the person who was walking across
as they would have to support this person in case he falls forward or backwards
lessons learnt::
- support for one another
- trust for your team members
- confidence in yourself that you can do it!



the mohawk walk!




TEA-TIME
we then had a short break,
where we had little cakes & some food before we continued





a group of us! heex.


RIDING THE BUS
the third game my team played was - balancing platform aka riding the bus
in this game (which i personally found was the simplest so far), we had to step onto a large platform, which acted like a big see-saw
we had to spread our people out & try to make this platform be balanced,
meaning, both ends off the ground
we had to hold at this position for 20 seconds, without a moment of unbalance at all
we were split into 2 smaller teams,
& my team managed to do it rather quickly
we then watched the next team & observed their behaviours
it was interesting to watch,
as there would be false accusations going around
someone accusing someone else of moving (causing the imbalance), when in fact he wasn't
we then did the task together as one full team & we succeeded! =)
lessons learnt::
- try not to make false accusations without actually SEEING it
- a need for clear and direct instructions from one source (the appointed leader)



balance balance!




LOW WALL
after completing the 3 games,
all of us gathered again for low wall!
this is very much a game based on TRUST
there were 3 levels in this game
the first level was played between 2 people - one being the 'faller', the other the 'catcher'
the faller would stand in front of the catcher (back facing the catcher)
& after a few commands, the faller would then fall backwards (his body as straight and solid as a wooden block)
& the catcher would support the faller's body by placing his palms up,
then slowly raise the body back upright

the next level was between 3 people,
there would be 2 catchers now, with one faller in the middle
so the only difference was, now the faller wouldn't be back upright after falling backwards,
he would be pushed forward, thus falling forward towards the other catcher
(you get the idea!)
all this while, the faller would be relaxed, not exerting any force at all

the third level was between a group of 8
woah.
this time, the faller would be falling in ANY direction,
& catchers would be around him,
supporting then pushing him away, haha!
i felt as if i was in a washing machine,
tumbling all over with my eyes closed!
FUN!
lessons learnt::
- the importance of trust
- confidence





falling forward!


TRUST FALL
this was the advanced level of low wall
where we had to fall backwards from an elevated platform
onto a mat that would be held on by our fellow teammates
we had to fall with our body straight & solid
you could see the lack of trust that faller had,
if he stuck his butt out and bent his body when falling,
cos he was trying to minimize the impact,
but actually that would be more dangerous
it was great fun
& we learnt the importance of trust! =)



the TRUST falls!




LUNCH
it was lunchtime! we were all perspiring under the scorching sun
whew.
a break in the air-conditioned room!

BALL THROW
right after lunch, we settled in the room
& Loic was chosen to play the next game
he sat ona chair, back facing a box that was a distance away
he had throw a ball backwards, trying to get it into the box without looking
we would try to be his eyes, telling him to adjust his throwing force and direction
& finally he succeeded! cheers! =)
lessons learnt::
- encouragement for one another
- positive reactions to ANY outcome




PERFECT WORLD
this was an indoor activity
we were grouped, then brainstormed on ideas that would make our working place THE perfect world
it seemed like compiling our wishlists? hoho.
each group then sent a presenter up to tell the rest what we had come up with
& what was the one thing was common?
BONUS!!!
we wanted transparency in bonus' matters, etc.
hoho.
(this was especially close to the heart since all of us would only be receiving our bonus at the end of quarter 1, boohoo!)

it would be interesting to see how some of these would be IMPLEMENTED..
hmmx.



the perfect world presentations!


RAFT-BUILDING
this muz have been my FAVOURITE activity!
out in the sea, under the sun, WOOHOO.

we were briefed on our task, our resources, etc.
we had build a raft (DUH.), row across to the opposite shore, & row back!
let the photos do the talking!



being briefed..

carrying our raft closer to the sea



assembling all the rafts..




the best part was - we had to take the raft on our left instead!
we had build a raft which we thought would be SO good,
(there were limited resources, and all teams were fighting for them!)
when we had to take ANOTHER raft instead,
imagine our reactions! hahaha.
what an astonishment! =P





out in the sea!



row, row, row..

rowing back to the shore..



all the worn-out teams!

WE ROCK!!!




(credits:: all photos from Xingti!)

it was a great event
very much better than the previous in 2006
there was so much fun along with valuable lessons learnt & self-realization
i am really looking forward to another one! =)

had dinner at sakae sushi @ marina square with Bec & Qiuyi
we ate SO MUCH till the bill chalked up to $30 per person!
OMG~
did a little shopping
(bought a new pair of jeans from fox!)
before going home for a good rest!

shagged.

0 driftsSs..
gear uP!