This page is best viewed with Internet Explorer 5.0 & above
1024 x 768 resolution
driftin'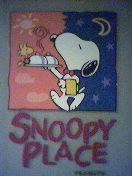 my friendster profile

graduated from NUS in may 2006 with a bachelor of science degree. joined J.D. Power Asia Pacific since 22 may 2006 as a research associate in the data processing department. am a qualified driver who hardly has the chance to drive. loves singin' a whole lot, cos music is so important in my life. catching movies, blogging, cycling and donating blood bring joy to me too. this blog has been set up on 7 nov 2002, with loads of memories ever since.



Bolt
-14 dec 2008-
jurong point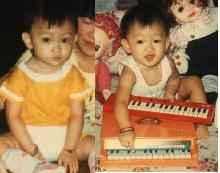 qing
06 august 1984, monday
24+ years old
female
chinese
qualified driver since 15 aug 2005
one-star paddler
windsurfin' proficiency level 1
regular blood donor
leo/rat
O+ blood group
choa chu kang,sg




i_miss_snoopy@yahoo.com.sg




smurffygoh@hotmail.com




bukit view pri
instrumental ensemble
recorder
1991-1996

bukit panjang govt high
military band
percussion
1997-2000

national jc
symphonic band
percussion
2001-2002

NUS
2003-2006




metro @ paragon
salesgirl
07 dec 2000-31 dec 2000
(25 days)

snoopy place @ ps
server
10 dec 2002-12 jul 2004
(1 yr 7 mths 2 days)

propnex property
phone assistant
23 dec 2002-20 jan 2003
(28 days)

viet lang @ chijmes
server
21 jul 2004-24 jul 2004
(4 days)

green brew @ singtel recreation club
customer service crew
30 aug 2004-04 nov 2005
(1 yr 2 mths 5 days)

munchie monkey cafe @ yusof ishak house
customer service crew
senior human resource executive
(crew leader)
09 oct 2004-03 may 2006
(1 yr 6 mths 24 days)

spageddies @ paragon
customer service crew
05 dec 2005-09 dec 2007
(2 yrs 4 days)

J.D. Power Asia Pacific @ shenton way
research associate (data processing)
22 may 2006-current




S.H.E
jay chou
stefanie sun
fish leong
lin jun jie
fan wei qi



music
singing
blogging
movies
cycling
jogging
badminton
sea sports
donating blood
mahjong
travelling




(1) so close
(2) mr. & mrs.smith
(3) finding nemo
(4) love actually
(5) step up




eggs
curry
fried beehoon
iced milk tea
yuan yang
soyabean milk
iced-blended mocha
iced-milo
iced peach tea
chocolates







---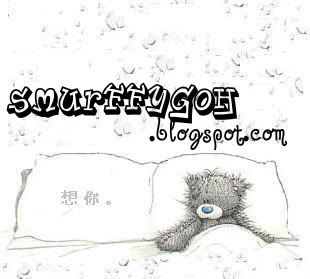 爱.简单

Sunday, October 21, 2007
KTV+KTV+KTV.SETTLERS' CAFE.CAREER FAIR.GE 5KM RUN!

photos all up for the previous entry, enjoy! heex.
more updates!

16 oct, tue
after the ktv yesterday (on mon),
i went for a second round after work with Seok Chuan
enjoyed the kbox promotion again! woohoo.

17 oct, wed
& after the ktv yesterday (on tue),
i was planning to go AGAIN, with Kai Feng this time
to our HORROR,
the kbox @ lot 1 is closed from today onwards!
so sudden la! =.="
disbelief.
anyway, we then went to jurong entertainment centre
but it was full house! boo.
we didn't sing in the end
postponed to tomorrow! hoho.

went down to PS to meet up with Bec & Qiuyi,
who were doing some shopping
they then accompanied me to have my dinner at swenson's
while they had desserts
yumx yumx.

18 oct, thu
Kai Feng finally got to sing! haha.
there were SO MANY people queueing for a room
cos today was the last day of the $5+ promotion!
omg.
Bec, Qiuyi, Ceceilia joined us too
surprisingly we still caught the last train!
enough of ktv for the time being!!!
i had sung 3 times this week! *gasp*
microphone-phobia.

19 oct, fri
went settlers' cafe @ holland village with Bec, Qiuyi, Sharon, Yih Hong!
hoho.
we played a cash & guns game + wu jian dao
it was quite fun! wahaha.
the animals game was quite cute too!
Sharon - woof!
Qiuyi - moo~
Bec - mehhhhh~
me - sssss sssss~
Yih Hong - quack!
LOLX.
& i strongly do not recommend anyone to play i'm the boss - dumb negotiation game
DUH.
Krista came & joined us
& we played taboo!
i could understand the difficulty in the game for first-timers
it also took me quite some time to get a hang of it!
Qiuyi & Yih Hong were the most hilarious pair!
words like - SPELL, TRANSFORMER, MASCARA, MOLE, WAKE UP, SPIT could juz make me laugh anytime!
freaking funny!!! =P

we then had supper at the crystal jade nearby
i shouldn't have ordered this..





stayed over at Yih Hong's place with Sharon
chit-chatted. chit-chatted. chit-chatted.
haha.
it's been a long time since we last talked like this! =)

20 oct, sat
went for the career fair @ suntec city with Bec & Qiuyi
flooded with people!
took a bus to town to meet up with Krista
she had to do a mystery shopping for clinique @ tangs
woohoo. looked fun, haha.
any lobangs like this?
i bought a bottle of perfume - roxy EDT fragrance! wootx.
from CLEO:: A glowing, sunny floral scent, the Roxy fragrance is perfect for the adventurous and fun-loving woman. Floral, amber and citrus notes of magnolia, violet, velvety berries, musk and ylang sail over your body, evoking feelings of the warm joys of being under the sun and by the sea. Best of all, the Roxy fragrance uses 100 percent eco-friendly means of growing and harvesting the ylang, so you can enjoy a spritz of life without damaging the environment.
woohoo.
it smells like my suntan lotion!
so it really reminds me of the sun, sand, sea! =)




we had a late lunch/early dinner at ajisen ramen
then went Krista's house to spend the rest of the evening
we played tarot cards (Krista did the readings!),
watched jay chou's concert dvd! woohoo.



Bec with Kumar (a name that i find it hard associating with that cute soft toy!)


21 oct, sun
TODAY!
today's the day for the great eastern women's run!
Seok Chuan & Wei Leng also participated together with me!
we did the 5km fun run, not the 10km! haha.
the flag-off was at 830am
Seok Chuan went ahead first,
while Wei Leng & i jogged a constant pace throughout!
wootx.
it was a really comfortable run,
slow & steady pace,
& we didn't stop at all! yeah! =)
we completed in about 37mins, which i'm satisfied! heex.
we saw Endina & Anna (our colleagues who always participate in runs too!) too!
one last run for this year (finally!) - the standard chartered 10km run on the 2 dec, hoho!
same group of us plus Angela! =)



Seokie & me!

Seokie & Wei Leng!



well done! =)




Wei Leng's husband drove us to PS
& we had brunch at mac

it's a lazy sunday afternoon
not having to go spageddies to work
so i finally had the time for these updates
& I AM FINALLY DONE! =)

0 driftsSs..
gear uP!