This page is best viewed with Internet Explorer 5.0 & above
1024 x 768 resolution
driftin'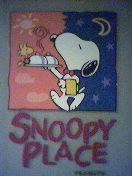 my friendster profile

graduated from NUS in may 2006 with a bachelor of science degree. joined J.D. Power Asia Pacific since 22 may 2006 as a research associate in the data processing department. am a qualified driver who hardly has the chance to drive. loves singin' a whole lot, cos music is so important in my life. catching movies, blogging, cycling and donating blood bring joy to me too. this blog has been set up on 7 nov 2002, with loads of memories ever since.



Bolt
-14 dec 2008-
jurong point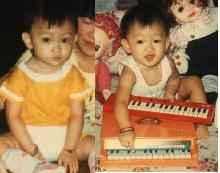 qing
06 august 1984, monday
24+ years old
female
chinese
qualified driver since 15 aug 2005
one-star paddler
windsurfin' proficiency level 1
regular blood donor
leo/rat
O+ blood group
choa chu kang,sg




i_miss_snoopy@yahoo.com.sg




smurffygoh@hotmail.com




bukit view pri
instrumental ensemble
recorder
1991-1996

bukit panjang govt high
military band
percussion
1997-2000

national jc
symphonic band
percussion
2001-2002

NUS
2003-2006




metro @ paragon
salesgirl
07 dec 2000-31 dec 2000
(25 days)

snoopy place @ ps
server
10 dec 2002-12 jul 2004
(1 yr 7 mths 2 days)

propnex property
phone assistant
23 dec 2002-20 jan 2003
(28 days)

viet lang @ chijmes
server
21 jul 2004-24 jul 2004
(4 days)

green brew @ singtel recreation club
customer service crew
30 aug 2004-04 nov 2005
(1 yr 2 mths 5 days)

munchie monkey cafe @ yusof ishak house
customer service crew
senior human resource executive
(crew leader)
09 oct 2004-03 may 2006
(1 yr 6 mths 24 days)

spageddies @ paragon
customer service crew
05 dec 2005-09 dec 2007
(2 yrs 4 days)

J.D. Power Asia Pacific @ shenton way
research associate (data processing)
22 may 2006-current




S.H.E
jay chou
stefanie sun
fish leong
lin jun jie
fan wei qi



music
singing
blogging
movies
cycling
jogging
badminton
sea sports
donating blood
mahjong
travelling




(1) so close
(2) mr. & mrs.smith
(3) finding nemo
(4) love actually
(5) step up




eggs
curry
fried beehoon
iced milk tea
yuan yang
soyabean milk
iced-blended mocha
iced-milo
iced peach tea
chocolates







---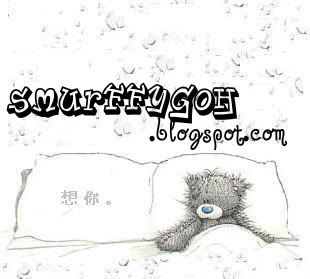 爱.简单

Thursday, October 18, 2007
BADMINTON.CYCLING.YIH HONG'S BIRTHDAY.MAHJONG.SHANGRI-LA BUFFET!

for the whole of october,
i haven't blogged at all!
gosh.
here's one entry to summarise it all!

2 oct, tue
had dinner with Rebecca at mac @ jurong point
fast food!
talked a lot about the trip we juz had, hoho.

3 oct, wed
dinner at ajisen ramen @ ngee ann city
with Rebecca & Qiuyi

4 oct, thu
ladies' night!
hoho, went ktv after work!
shiok.

5 oct, fri
played BADMINTON after work, wow
met up with Vivi & Seokie at amk
it was really fun, hoho.
stayed over at Seokie's house for the night
heex.



baileys + milk = YUMMY!

oh, cute snoopy!



beautiful moments~




Vivi wrote the following on her blog
baobei, you are SO SO SO sweet! *muacks* love you!

Many friends
Enter
Into our lives
Questionably.
It may
Not always be a
Good thing to some people.

BUT THESE TWO FRIENDS ARE DEFINITELY ONE OF THE BEST THING THAT HAPPENED TO ME.

She and she are
Ever so
Outstanding,
Kind,
Incredible and
Encouraging.

Very
Interesting and
Vibrant
Interrelationship we three
Adore close to our heart,
N' till death do us part.

6 oct, sat
went CYCLING at east coast park!
(so sporty siah.)
with Bec & Qiuyi
the weather was SO good la!
too bad i didn't have my suntan lotion with me
ended up getting sunburnt! =/
i had a fall too
-.-"
my left knee and a portion below it were hurt
the blue-black was so huge! oops.
& i fell when we were to return our bikes to the rental shop
=.="

had lunch at c.nai hongkong cafe!
(been to another outlet before!)
i really love the yuan yang there! =)





Qiuyi & me!


took a cab down to a costumes megastore
(near the concourse)
as Qiuyi was meeting her colleagues
i didn't know such a place existed!
we then went to have drinks with them at a nearby hawker

the evening was spent walking around town
then settled for dinner at sakae sushi @ PS
hmmx.
lalala.
thanks girls~ =)

dropped by Qiuyi's house before going home!
hoho. =P

7 oct, sun
worked at spageddies!

8 oct, mon
happy birthday, Yih Hong! hohoho.
had dinner at a hongkong cafe (AGAIN!) @ bugis junction
with Bec, Qiuyi, Krista!



my furong egg! that's my main course, but the girls ordered another one to make it their side! =.="




we caught the movie - (lust. caution)
since it was NC-16,
all the sizzling hot scenes were cut! haha.
disappointed most of them =P
(Qiuyi, your yoga style? muahaha.)

9 oct, tue
wanted to catch another movie today
(since we had complimentary tickets)
but the seats almost full
so we went to have dinner at food republic @ vivocity
& man, everything was so expensive there! *gasp*
we spent as much as we dined in a restaurant!
& i wouldn't say the food is really good



1. My life is likely to last 10 to 15 years. Any separation from you will be painful for me. Remember that before you get me.

2. Give me time to understand what you want of me.

3. Place your trust in me. It is crucial for my well-being.

4. Don't be angry with me for long and don't lock me up as punishment. You have your work, entertainment and friends. I have only you.

5. Talk to me sometimes. Even if i don't understand your words. I understand your voice.

6. Be aware that however you treat me, i'll never forget it.

7. Please don't hit me as i cannot hit back but i can bite and scratch and i really don't want to do that to you.

8. Before you scold me for being so uncooperative, obstinate or lazy, ask yourself if something might be bothering me. Perhaps i'm not getting the right food or i've been out in the sun for too long or my heart is old and weak.

9. Take care of me when i get old, as you too will grow old.

10. Go with me on difficult journeys. Never say,"i can't bear to watch," or "Let it happen in my absence." Everything is easier for me if you are there. Remember, i will always love you.

awww, sobx! =`(



the super-ex food at food republic!


10 oct, wed
there was a surprise planned for our dear Yih Hong
hoho.
i was in-charge of ordering & collecting the cake from little foot
the signature chocolate cheese cake!
wow yumx.
i was so amazed that it was this young guy who did all the baking!
anyway, i reached Yih Hong's rented flat at around 8pm+
Sharon & Pei Feng were already done with most cooking
& the steamboat was almost ready too
woohoo.
Pei Feng's boyfriend, Cyclone joined too
Sharon & i hid in the bathroom when we saw Yih Hong coming back
(he didn't know we were coming!)
Pei Feng & Cyclone then kept talking cock to him
when he went into his room,
we quickly set up the cake & lit the candles! hoho.
& we stood at the kitchen's entrance with the cake
the SUPER-surprised look on Yih Hong's face was really classic!
wahaha.
had a good time laughing!

we then sat around for the steamboat
they prepared so much food! omg.
i was happily peeling prawns for everyone, hoho.

we had the cake (very good!),
then played taboo till 2am!
wahaha.
this is the game that never fails to make me ROLL ON THE FLOOR LAUGHING!
freaking funny la!



the spread!

the male lead with his cake!



Cyclone & Pei Feng!

the birthday boy taking a photo of us!



look at the unique design of the cake! checkered!






11 oct, thu
had lunch at dennis' cafe with my colleagues
i like that place
not only the food is not bad,
the service is good,
there's also a screen that will play KTV MVs! woohoo.



high-class dish? haha!


13 oct, sat
met up with Angela
to collect our great eastern run goodie bags at millenia walk
woohoo. the run is next sunday! =)
we then went to telok blangah soka association
where there was a talk on parenting & human revolution
i jio-ed Krista to come too
but there were juz too many people for her to come in
i wished my mum heard all these!
it's really not easy being a parent these days



angi & me!

awWw~



"yi si siao eh!"




went back to lot 1 with Krista after the session
we did some grocery shopping for dinner tonight!
hoho.
we were going to have a mahjong session
with Bec, Qiuyi, Pei Chin at Krista's house!
(5 of us for mahjong?!?)
haha.
Krista cooked pasta for us
yumx!




then we started our mahjong session!
since there were 5 of us,
there would always be 1 person who would juz be watching someone playing!
as usual, i lost the most! oops.
Bec was the BIG winner!
(she won all 3 players)
she was really lucky that night! haha.

we then stayed over at Krista's house
Pei Chin went back with Frank
& Krista went to sleep in her sister's room
so juz 3 of us had Krista's queen-sized bed to ourselves!
woohoo.
her room was so neat! so cosy!
=P

14 oct, sun
worked at spageddies!
was so sleepy! could fall asleep standing up
=xX

made a last minute decision
to meet up with Bec & Qiuyi
for dinner at sakae sushi @ jurong point

15 oct, mon
wahaha. today was GREAT!
even though it was monday,
i didn't have to work!
(cos i took leave la! haha.)
& it was a day of enjoy life~ enjoy life~ enjoy life~ with Bec & Qiuyi! hoho.

had a brunch buffet at the line @ shangri-la hotel
woohoo.
i had 4 servings of salmon sashimi myself!
i really love my sashimi SO much
even had to swallow an oyster (eeks!)
also had 2 tiramisu, haha.
there was also chocolate fondue, & lots of other yummies!
woohoo.



feeding time!



the oyster that turned everyone OFF!




then it was ktv time!
kbox was celebrating their 5th anniversary,
so there was a promotion - it was juz $5+++ for about 4hrs with one free drink!
wow.
we were also given such a HUGE room at kbox @ cineleisure
my gawd.
it was a room for about over 10?
o.O!!
Qiuyi was practically running around the sofa! haha.
there were also 4 cushions for us to throw around! oops.
i love that room! heex.

after walking town for a short while,
we went to EAT again! haha.
had some snacks/desserts at cafe cartel @ PS
hoho.

i don't want this day to end! =(

0 driftsSs..
gear uP!