This page is best viewed with Internet Explorer 5.0 & above
1024 x 768 resolution
driftin'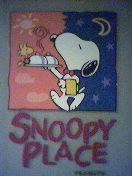 my friendster profile

graduated from NUS in may 2006 with a bachelor of science degree. joined J.D. Power Asia Pacific since 22 may 2006 as a research associate in the data processing department. am a qualified driver who hardly has the chance to drive. loves singin' a whole lot, cos music is so important in my life. catching movies, blogging, cycling and donating blood bring joy to me too. this blog has been set up on 7 nov 2002, with loads of memories ever since.



Bolt
-14 dec 2008-
jurong point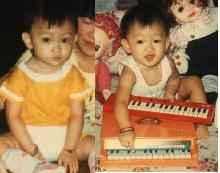 qing
06 august 1984, monday
24+ years old
female
chinese
qualified driver since 15 aug 2005
one-star paddler
windsurfin' proficiency level 1
regular blood donor
leo/rat
O+ blood group
choa chu kang,sg




i_miss_snoopy@yahoo.com.sg




smurffygoh@hotmail.com




bukit view pri
instrumental ensemble
recorder
1991-1996

bukit panjang govt high
military band
percussion
1997-2000

national jc
symphonic band
percussion
2001-2002

NUS
2003-2006




metro @ paragon
salesgirl
07 dec 2000-31 dec 2000
(25 days)

snoopy place @ ps
server
10 dec 2002-12 jul 2004
(1 yr 7 mths 2 days)

propnex property
phone assistant
23 dec 2002-20 jan 2003
(28 days)

viet lang @ chijmes
server
21 jul 2004-24 jul 2004
(4 days)

green brew @ singtel recreation club
customer service crew
30 aug 2004-04 nov 2005
(1 yr 2 mths 5 days)

munchie monkey cafe @ yusof ishak house
customer service crew
senior human resource executive
(crew leader)
09 oct 2004-03 may 2006
(1 yr 6 mths 24 days)

spageddies @ paragon
customer service crew
05 dec 2005-09 dec 2007
(2 yrs 4 days)

J.D. Power Asia Pacific @ shenton way
research associate (data processing)
22 may 2006-current




S.H.E
jay chou
stefanie sun
fish leong
lin jun jie
fan wei qi



music
singing
blogging
movies
cycling
jogging
badminton
sea sports
donating blood
mahjong
travelling




(1) so close
(2) mr. & mrs.smith
(3) finding nemo
(4) love actually
(5) step up




eggs
curry
fried beehoon
iced milk tea
yuan yang
soyabean milk
iced-blended mocha
iced-milo
iced peach tea
chocolates







---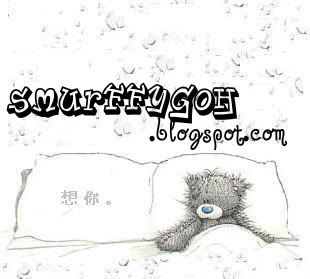 爱.简单

Saturday, July 28, 2007
S.H.E PLAY CONCERT @ THE MAX PAVILION!!!

it could be that i've anticipated TOO MUCH for this day,
something juz had to happen to spoil it - I LOST MY VOICE.
& i would be going for S.H.E - PLAY concert without my voice
ahHhHhHhHhHh~ (silent scream, no voice la)

went Fabian's house early in the morning
hopefully to help him with some of his stuff
then got home to bathe, change & do a last hour trading!
wahaha.
i STILL had 2 extra tickets to the concert tonight
so i went on IRC (WAH. retro can) & did my advertisement
& BINGO! there was a sincere buyer, Shaun! heex.
& coincidentally, he was staying in the west,
so i could meet him up at jurong east
i did & didn't make any loss! HENG AH!
gotta be resourceful man, auctions will take weeks to close, no one on my msn contacts are interested, so IRC is the best place!
(although i got kicked out of the channel after advertising, haha)

met up with Bec, Qiuyi, Krista at jurong east
have to thank Krista for helping me call Shaun to find out where he was
(& for hearing 'pink' as 'blue', hahaha!)
cos i really couldn't talk with this kind of voice

journey to the east!
we decided to have our late lunch/ early dinner at changi airport
we had burger king (fast food again!)
before going to join the never-ending queue outside max pavilion @ expo at around 4pm+
it was still 4 hours to the concert
& the queue was already..-SPEECHLESS-..
OMG. OMG.
Krista & i walked to the start of the queue
& saw all kinds of people in the queue
mostly youngsters & mostly girls
all the crazy S.H.E fans, hoho

-tick tock tick tock-
-QUEUE QUEUE QUEUE-

Wei Leng & her husband then came
her husband was the one who helped us buy the batteries to get the tickets! heex.
we finally managed to enter the max pavilion grounds around 7pm+
whew.
we sat on the left side of the hall, the first row of the gallery
while waiting for the concert to begin,
they were playing their MVs, WOOHOO.

the moment S.H.E appeared,
everyone went hysterical, haha.
the longer you wait, the more hysterical you would become
those in front stood on their seats, blocking us who were behind them
so we stood on our seats too
kidda dangerous as i almost lost balance quite a few times while swaying to the music
& had to grip on to Bec to save my life
Qiuyi got lightsticks for us! heex.
despite my sore-throat & loss of voice, i still screamed & sang along
every song is also a favourite track!
they sang every song from their play album except 再別康橋
& also added 魔力 as the last song!
i love 中國話's dance moves, 聽袁惟仁彈吉他's rap! 說你愛我 was so saddening & moving as well
as expected, the 3 of them played 老婆 on the piano (6 hands!) & sang along
there was also a video before this song - each member saying how important the other two are
aWwWw. so sweet. =)





the concert ended at 9pm+
it lasted for only an hour!
but i was already exhausted, haha.
old le la!

had my first round of supper at bedok bus intergchange hawker centre
so much sinful yummies - carrot cake, oyster omelette, tou hua, bbq chicken wings
(did i say i have sore-throat? anyway..)
after this first round,
went to meet Wei Wei & Anji
we were going to Wei Wei's house again, hoho.
yippee. =)
& it's fast-food again - mac! *bish*

this week has been a fast-food week::
wed - BK
thur - mac
sat - BK + mac
-faintx-
no wonder i lost my voice

stayed over.
we slept rather early
cos we were all TIRED!
& the beds are too tempting =P

0 driftsSs..
gear uP!