This page is best viewed with Internet Explorer 5.0 & above
1024 x 768 resolution
driftin'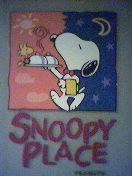 my friendster profile

graduated from NUS in may 2006 with a bachelor of science degree. joined J.D. Power Asia Pacific since 22 may 2006 as a research associate in the data processing department. am a qualified driver who hardly has the chance to drive. loves singin' a whole lot, cos music is so important in my life. catching movies, blogging, cycling and donating blood bring joy to me too. this blog has been set up on 7 nov 2002, with loads of memories ever since.



Bolt
-14 dec 2008-
jurong point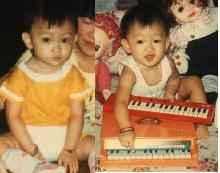 qing
06 august 1984, monday
24+ years old
female
chinese
qualified driver since 15 aug 2005
one-star paddler
windsurfin' proficiency level 1
regular blood donor
leo/rat
O+ blood group
choa chu kang,sg




i_miss_snoopy@yahoo.com.sg




smurffygoh@hotmail.com




bukit view pri
instrumental ensemble
recorder
1991-1996

bukit panjang govt high
military band
percussion
1997-2000

national jc
symphonic band
percussion
2001-2002

NUS
2003-2006




metro @ paragon
salesgirl
07 dec 2000-31 dec 2000
(25 days)

snoopy place @ ps
server
10 dec 2002-12 jul 2004
(1 yr 7 mths 2 days)

propnex property
phone assistant
23 dec 2002-20 jan 2003
(28 days)

viet lang @ chijmes
server
21 jul 2004-24 jul 2004
(4 days)

green brew @ singtel recreation club
customer service crew
30 aug 2004-04 nov 2005
(1 yr 2 mths 5 days)

munchie monkey cafe @ yusof ishak house
customer service crew
senior human resource executive
(crew leader)
09 oct 2004-03 may 2006
(1 yr 6 mths 24 days)

spageddies @ paragon
customer service crew
05 dec 2005-09 dec 2007
(2 yrs 4 days)

J.D. Power Asia Pacific @ shenton way
research associate (data processing)
22 may 2006-current




S.H.E
jay chou
stefanie sun
fish leong
lin jun jie
fan wei qi



music
singing
blogging
movies
cycling
jogging
badminton
sea sports
donating blood
mahjong
travelling




(1) so close
(2) mr. & mrs.smith
(3) finding nemo
(4) love actually
(5) step up




eggs
curry
fried beehoon
iced milk tea
yuan yang
soyabean milk
iced-blended mocha
iced-milo
iced peach tea
chocolates







---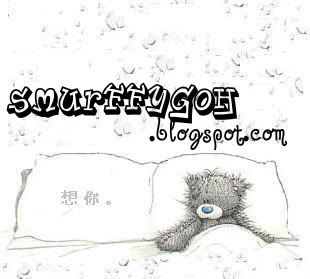 爱.简单

Monday, January 08, 2007
LAST WEEK @ SIX BATTERY ROAD, RAFFLES PLACE

this week
is the LAST week which J.D. Power will be at raffles place
from next week onwards,
we will be re-located at temasek tower @ tanjong pagar!
any recommendations on good eatin' places there?
gonna eat thousands of lunches there you know
haha

today is my colleague aka shijie's (Wei Leng) birthday!
she treated us to lunch at the palace (the korean restaurant)
work was really smooth
& for some reason, i was feelin' so energized
hmmx

sighx.
juz can't help thinkin' that Cathy will be leavin' our office for shanghai office very soon
(in less than a month)
=((
guess i'll definitely miss her badly
she has her unique sense of humour
& is always so warm + friendly
i juz hate to see people go

once again,
Seok Chuan sent me a really meaningful email
shall share it with all of you::
(if you have the patience, read it. if you don't, forget it.)

Two travelling angels stopped to spend the night in the home of a wealthy family. The family was rude and refused to let the angels stay in the mansion's guest room. Instead the angels were given a small space in
the cold basement. As they made their bed on the hard floor, the
older angel saw a hole in the wall and repaired it. When the younger angel asked why, the older angel replied, "Things aren't always what they seem."

The next night the pair came to rest at the house of a very poor, but very hospitable farmer and his wife. After sharing what little food they had the couple let the angels sleep in their bed where they could have a good night's rest. When the sun came up the next morning the angels found the farmer and his wife in tears. Their only cow, whose milk had been their sole income, lay dead in the field. The younger angel was infuriated and asked the older angel how could you have let this happen? The first man had everything, yet you helped him, she accused. The second family had little but was willing to share everything, and you let the cow die. "Things aren't always what they seem," the older
angel replied.

"When we stayed in the basement of the mansion, I noticed there was gold stored in that hole in the wall. Since the owner was so obsessed with greed and unwilling to share his good fortune, I sealed the wall so he wouldn't find it."

"Then last night as we slept in the farmers bed, the angel of death came for his wife. I gave him the cow instead. Things aren't always what they seem."

Sometimes that is exactly what happens when things don't turn out the way they should. If you have faith, you just need to trust that every outcome is always to your advantage. You just might not know it until some time later...

what can i say?
always believe that EVERYTHIN' HAPPENS FOR A REASON
& every unhappy or suay event may juz be a blessin' in disguise

you missed the bus - this bus could most probably meet an accident, or you may get pick-pocketed by a thief on this bus.
your internet connection isn't workin' - you will sleep early & get enough rest instead of gamin'/ chattin' through the night.
you lost your handphone & cash to a robber - but you have your life saved.
you didn't get the job you applied for - the people & environment there may not suit you at all.
you get retrenched - you get a long holiday! wahaha.

think about it.
DON'T SWEAT THE SMALL STUFF! =)



meow~




~ HURT.



0 driftsSs..
gear uP!