This page is best viewed with Internet Explorer 5.0 & above
1024 x 768 resolution
driftin'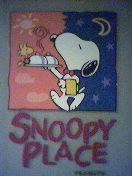 my friendster profile

graduated from NUS in may 2006 with a bachelor of science degree. joined J.D. Power Asia Pacific since 22 may 2006 as a research associate in the data processing department. am a qualified driver who hardly has the chance to drive. loves singin' a whole lot, cos music is so important in my life. catching movies, blogging, cycling and donating blood bring joy to me too. this blog has been set up on 7 nov 2002, with loads of memories ever since.



Bolt
-14 dec 2008-
jurong point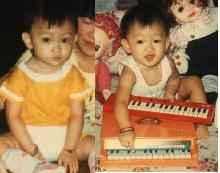 qing
06 august 1984, monday
24+ years old
female
chinese
qualified driver since 15 aug 2005
one-star paddler
windsurfin' proficiency level 1
regular blood donor
leo/rat
O+ blood group
choa chu kang,sg




i_miss_snoopy@yahoo.com.sg




smurffygoh@hotmail.com




bukit view pri
instrumental ensemble
recorder
1991-1996

bukit panjang govt high
military band
percussion
1997-2000

national jc
symphonic band
percussion
2001-2002

NUS
2003-2006




metro @ paragon
salesgirl
07 dec 2000-31 dec 2000
(25 days)

snoopy place @ ps
server
10 dec 2002-12 jul 2004
(1 yr 7 mths 2 days)

propnex property
phone assistant
23 dec 2002-20 jan 2003
(28 days)

viet lang @ chijmes
server
21 jul 2004-24 jul 2004
(4 days)

green brew @ singtel recreation club
customer service crew
30 aug 2004-04 nov 2005
(1 yr 2 mths 5 days)

munchie monkey cafe @ yusof ishak house
customer service crew
senior human resource executive
(crew leader)
09 oct 2004-03 may 2006
(1 yr 6 mths 24 days)

spageddies @ paragon
customer service crew
05 dec 2005-09 dec 2007
(2 yrs 4 days)

J.D. Power Asia Pacific @ shenton way
research associate (data processing)
22 may 2006-current




S.H.E
jay chou
stefanie sun
fish leong
lin jun jie
fan wei qi



music
singing
blogging
movies
cycling
jogging
badminton
sea sports
donating blood
mahjong
travelling




(1) so close
(2) mr. & mrs.smith
(3) finding nemo
(4) love actually
(5) step up




eggs
curry
fried beehoon
iced milk tea
yuan yang
soyabean milk
iced-blended mocha
iced-milo
iced peach tea
chocolates







---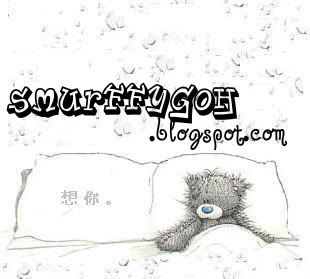 爱.简单

Thursday, January 11, 2007
FINAL DAY @ RAFFLES PLACE

today is officially my LAST day workin' at raffles place
(no la! i'm not resignin' la!)
shiftin' to tanjong pagar over this weekend
& i'm takin' leave tomorrow
we'll report to the new office from next week onwards
sighx.
guess i'll miss this place?
especially Syam! he will be sittin' so faraway from me
=((

this mornin' was CRAZY!
datasets juz came in one after another
while i was workin' on the first one
another two came in
gosh.
then another, & another!
-.-"

we lunched-in today!
cos it was rainin' + golden shoe was freakin' packed
it was nice
to sit around the tables
eatin' together, jokin', crappin'
reminds me of my first few days here
hmmx.

OT-ed till 830pm today!
then went for dinner at burger king with Wei Leng

WAHAHA!
i've won another contest!!! =P
a few days ago, i was surfin' channel 5's website & saw this contest::

Want JJ Lin as your pin-up boy? Five exclusive autographed posters up for grabs!

Five exclusive autographed JJ posters are up for grabs for those who have a flair for visuals and storytelling!

It's easy. Imagine you call the shots as the music video director for a JJ Lin music video!

What to do:
1. Pick your favourite JJ Lin tune
2. Brainstorm a brilliant music video for it
3. Include a starring role for JJ and explain why you think he would shine in this music video
3. Drop an email to webmaster5@mediacorp.com.sg with your story synopsis. Detail your grand vision about this music video
4. Include your name, I/C number as well as contact number in the email

Closing date: January 5, 2007

NOTES:
- Synopsis should not exceed 200 words
- Use your imagination!
- Terms and conditions apply

Good luck! The best five answers win.


& so,
feelin' REALLY inspired,
i started draftin' the story (don't laugh ok..)::

Subject:: JJ Lin: One Thousand Years of True Love..

[Music:: JJ Lin - yi qian nian yi hou (One thousand years later)]
In the year 2007, an ordinary boy did something extraordinary...

He was by the hospital bed, where his dear girl lay. She was leaving this world soon, then his tears touched the angels above. The angels had a deal - if they were to allow the girl to live on, he would, in exchange, become an angel (the girl wouldn't be able to see him) and the girl would have lost all memories of him. He agreed. And she lived.

Her family was so relieved she pulled through, and told her about the boy she was deeply in love with, but she doesn't remember such a person. The boy stayed by her side every day, watching over her just like her guardian angel. She was reincarnated everytime her cycle of life ended.

Today, in the year 3007, one thousand years later, he had watched over her for over 10 generations. From the dear girl he has always loved, he has taken care of her when she was reincarnated into a cute little puppy, a goldfish in a tank, a successful business woman.
Through these thouand years, he could only watch and guard her. She doesn't know his love for her, although sometimes she could feel a guardian angel is watching over her...

(P.S., this boy is none other than our dear JJ! Only he can show how gentle an angel can be, how sincere and true a love can be.)

(my particulars)


the above story was inspired by death note 2 + tong hua MV
wahaha =P
then today,
i checked my email & saw this::

Subject:: Hello, proud owner of JJ Lin autographed poster

Dear Mei Qing,

Congrats! You have won for yourself an exclusive JJ Lin autographed poster in our Channel 5 Online Web Interactive contest.

Please make your way down with a print-out of this email and your I/C to:

MEDIACORP TV RECEPTION
CALDECOTT BROADCAST CENTRE
ANDREW ROAD

Collection Period: Jan 15-26, 2007, 10am-5pm

See you there!

Regards,
Channel 5 Online


heeheex. =)
JJ rocks!
(& how did you find my story? muahaha.)

did a personality test that Ethel sent me
& got this results!

G. 和善亲切的自然派。你是一个很 nice 的人,不会带给别人压力,对朋友很体贴,具有同情心。任何人来找你帮忙,你都会尽其所能的提供自己可以付出的力量,不求回报,也不会不耐烦,所以你的人际关系很好,是许多人的情绪垃圾桶、心灵急救站。

hoho

2 driftsSs..
ada::
haha alamak so much for just a poster?!wah they so giam leh..

qing::
lolx! that's enough for a JJ fan! muahaha.

gear uP!